If you need to keep a MacBook Pro powered while on the go as you're away from a wall outlet, the UGreen 145W power bank, with its large capacity and fast charging speeds is an excellent choice. It's expensive, and overkill for just a single iPhone user, but will make for a great travel companion for the power-hungry wanderer.
Pros
+

Huge capacity

+

Relatively compact

+

Fast-charging support
Cons
-

Slow to recharge

-

Pricey

-

Overkill if you don't charge a laptop
You can always trust iMore. Our team of Apple experts have years of experience testing all kinds of tech and gadgets, so you can be sure our recommendations and criticisms are accurate and helpful. Find out more about how we test.
Ah, the portable powerbank — the often-overlooked workhouse of the tech-fiends arsenal. A good powerbank is there when you need it, ready to recharge your faltering devices, and forgotten when you don't, slipping discreetly into a drawer or bag until its next assignment.
Though the UGreen 145W power bank is unassuming in its gray-shelled design, it's powerful in its primary task of keeping your iPhone, MacBook or iPad juiced up. With a giant 25,000mAh capacity and fast-charging capabilities, it'll get multiple devices back in action quickly. But it's also large, and comes at a premium in line with its performance. If such a thing as a high-end battery pack exists, this would be one, meaning it's best suited to a die-hard subset of gadget addicts.
It's excellent — but do you need it? Read on to find out.
UGreen 145W power bank: Price and availability
The UGreen 145W power bank is available now, with an RRP of $149.99. That's very expensive for a power bank. Though this is a high-quality option with high-speed charging, you can get similar capacity banks for a third of the price.
UGreen 145W power bank: What I love
UGreen's 145W power bank is a relatively unassuming device. Shaped like gray oblong, with a small digital display on its edge, which a single button can activate to show the remaining charge, it's not trying to do anything showy with its design.
Measuring 160x81x27mm and weighing about half a kilo, it's chunky for a portable battery pack, stretching the definition of travel friendly — it's not going to easily slip into a pocket, for instance. But that's for good reason, as the battery has an absolutely giant capacity of 25,000mAh.
To put that into perspective, that's enough juice when fully charged to power an iPhone five times, with some charge to spare. It's even enough power to comfortably keep a MacBook Pro alive, making it a great option for the traveling workstation. I can see those users powering mobile studios on a remote job really benefiting from this pack.
It's bolstered by solid charging speeds too. The UGreen 145W power bank has two USB-C input and output ports, one capable of 100W charging speeds, the other at 45W, while a third port is of the USB-A variety, good for 18W charging speeds. That's a good selection, but note some variation kicks in when you're powering multiple devices at once.
While using only the USB-C ports, they'll maintain their 100W and 45W speeds. But add in a UBC-A port to the mix, and that 45W port drops to 18W. And that's still the case if you remove the 100W port from the equation, too.
Still, the speed with which that 100W port can power a device is commendable. I took my near-death M2 MacBook Air battery to 100% battery in about 85 minutes using the power bank alone and its 100W port, while also charging my Apple Watch on the slower USB-C port. And I still had a third of the bank's capacity spare. A short USB-C cable capable of taking advantage of the 100W speed comes in the box.
UGreen 145W power bank: What I don't love
As well as the aforementioned charging speed jumps, recharging the battery itself can be a bit of a chore. That's to be expected with a power bank this size, but the recharge time isn't short — even if you're using the fast charger, you're looking at around 90 minutes to refill the bank, and another hour on top if you're using a regular charger.
And though the quality of the UGreen bank is readily apparent, there's no denying it's an expensive unit. When it comes to battery health and fast charging, you want to use devices and components from a reputable brand, and UGreen's reputation is superb in this regard.
However, that reputation comes at a price — you can find similarly-spec'd power banks for half the price of this one, though the 100W port does elevate it above the competition.
UGreen 145W power bank: Competition
Portable battery packs for iPhone are easy to come by, and inexpensive for the most part. Brands like Anker and Mophie offer plenty of great alternatives at all sorts of price points. Finding a battery pack for MacBook takes a bit more work, and the larger capacity leads to larger price points.
UGreen's option is an excellent choice for MacBook owners, though again you can get high-capacity batteries from Anker with similar specs at a similar price point. We've yet to test it, but the Anker Prime 20,000mAh Power Bank, with its 20,000mAh capacity and maximum 200W output across three inputs, is one to consider.
UGreen 145W power bank: Should you buy it?
You should buy this if…
You want to charge large items quickly
You want to charge multiple items at once
You can handle a slightly larger battery pack
You shouldn't buy this if…
You're looking to charge just one phone
You're on a budget
You need a battery pack that fits in a pocket
UGreen 145W power bank: Verdict
The UGreen 145W power bank is a superb portable charger. There's enough juice in here to keep your iPhone topped up multiple times, and to charge it quickly too. If you're looking to power a MacBook for instance, it's one of the best options out there.
But it is expensive, and it will be overkill if you're just looking to keep a phone topped up while out for the day. This is a battery pack for demanding multi-day workloads — a great option for a business trip to a remote location away from a power supply, or to keep your gang's devices topped up for a camping trip or festival. For simpler charging needs, try something cheaper.
---
Bottom line: It's expensive, but its large capacity and fast charging speeds make UGreen's 145W power bank a solid choice.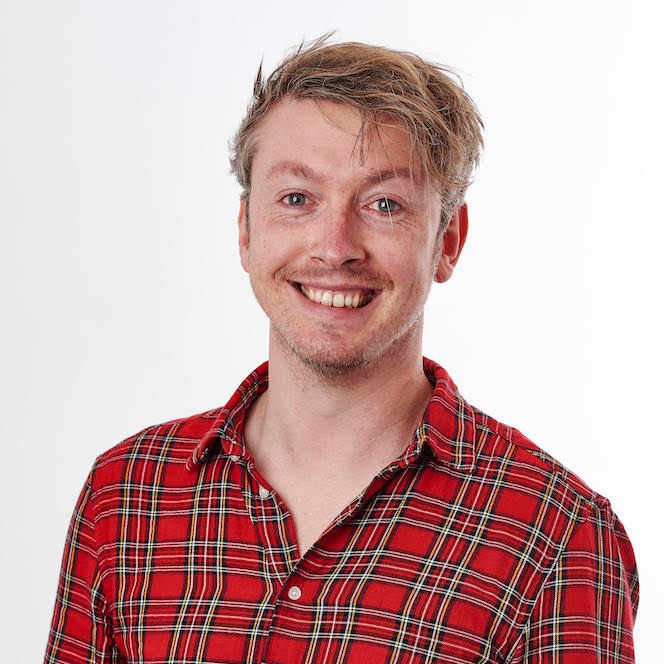 Gerald Lynch is the Editor-in-Chief of iMore, keeping careful watch over the site's editorial output and commercial campaigns, ensuring iMore delivers the in-depth, accurate and timely Apple content its readership deservedly expects. You'll never see him without his iPad Pro, and he loves gaming sessions with his buddies via Apple Arcade on his iPhone 14 Pro, but don't expect him to play with you at home unless your Apple TV is hooked up to a 4K HDR screen and a 7.1 surround system.
Living in London in the UK, Gerald was previously Editor of Gizmodo UK, and Executive Editor of TechRadar, and has covered international trade shows including Apple's WWDC, MWC, CES and IFA. If it has an acronym and an app, he's probably been there, on the front lines reporting on the latest tech innovations. Gerald is also a contributing tech pundit for BBC Radio and has written for various other publications, including T3 magazine, GamesRadar, Space.com, Real Homes, MacFormat, music bible DIY, Tech Digest, TopTenReviews, Mirror.co.uk, Brandish, Kotaku, Shiny Shiny and Lifehacker. Gerald is also the author of 'Get Technology: Upgrade Your Future', published by Aurum Press, and also holds a Guinness world record on Tetris. For real.