Best Cases for the 2018 and 2017 9.7-inch iPad 2022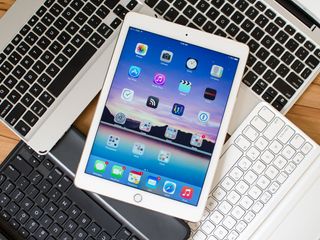 (Image credit: More)
Are you looking for a new case for your 2017 or 2018 iPad? You've come to the right place. Some Apple products are just so good, you don't need to upgrade every time a new one comes out — and the iPad is one of those products. Despite being a few years old, the 2017 and 2018 iPads are still great for general productivity and educational purposes. So, if you're still holding on to one, you'll definitely want to keep it protected. The 2018 9.7-inch iPad is the same size and weight as the 2017 9.7-inch iPad. The main differences are inside, with Apple Pencil support in the 2018 model. Luckily, the best cases you can get for the 5th-generation model are the same for the 6th-generation iPad. Here are the best of the best 9.7 iPad cases.
Find the perfect case for your 2017/2018 9.7-inch iPad
Why you can trust iMore Our expert reviewers spend hours testing and comparing products and services so you can choose the best for you. Find out more about how we test.
The 9.7-inch iPad is gorgeous, but if you take yours everywhere, then it's only prudent to get a quality case for it. Whether you're looking for full-on protection, a blend of protection and function, or an ultra-slim option, the above list has you covered.
The ESR Trifold case isn't only reliable, affordable, easy-to-use, and incredibly stylish. Still, with its 360-degree protection, fast access to all buttons and ports, and a wide range of color options, there's bound to be something to fall in love with when it comes to the ESR Trifold case. Another staff favorite is the Yekbee 360, since it allows you to type on a keyboard rather than the iPad screen, and that backlit keyboard is gorgeous.
If you want a case with a keyboard, consider the Yekbee 360 keyboard case. Yes, it's more expensive than the others, but we're talking about a ready-to-travel keyboard here that will last for years.
And finally, if do decide you're ready for an upgrade. Look no further than our best iPad guide to help you find the right one for you.