Best jailbreak apps for iPhone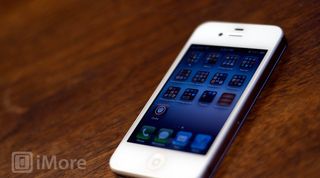 iMore's authoritative guide to the very best Cydia apps, tweaks, and more for your jailbroken iPhone and iPod touch
Just jailbreak iOS 5.1.1 on your iPhone and iPad and looking for the very best apps, tweaks, and other enhancements to try out? With jailbreak comes Cydia, the jailbreak app store, and an amazing amount of software simply unavailable inside Apple's App Store. But which ones are the best? Which are the top jailbreak apps you simply have to try out right now?
Below you'll find iMore's favorite productivity enhancements, Notification Center enhancements, Messaging enhancements, customization and theme engines, and a lot of extras.
Whether you're new to jailbreak or just want a handy link to share with family and friends, check out the apps below. (And don't forget our jailbreak starter guide for even more information and assistance.)
We'll be adding additional sections and apps here as well, so check back often!
System enhancements
Why you can trust iMore Our expert reviewers spend hours testing and comparing products and services so you can choose the best for you. Find out more about how we test.
Activator is also a staple in the jailbreak world when it comes to accessing information and applications quickly. You may already have it and not know it. A lot of jailbreak applications and utilities require it. The main function of Activator is to allow you to set gestures for different functions.
For example, I double tap on my status bar and a quick reply window for BiteSMS pops up. I can set virtually any gesture I want for any application that supports Activator gestures (a lot of the popular ones do).
Free - Cydia Search Link
Who likes to tap all the way into Settings to disable Wifi or 3G? I know I don't when I can just use SBSettings to disable it with two taps from virtually anywhere on my iPhone.
SBSettings has a limitless amount of toggles available in Cydia and can be customized and tweaked until your heart's content. If you want a quick toggle to turn off SMS alerts, you've got it. It also allows you to monitor free memory and clear it out. All with a simple swipe on your status bar.
Free - Cydia Search Link
While many long time jailbreakers have been fans of SBSettings, there's a new guy in town that does toggles in a much more refined way than SBSettings under iOS 5 and that's NCSettings.
If you don't need anything but quick toggles, NCSettings is a great choice and more visually appealing than SBSettings since it integrates right into the top row of Notification Center and blends in perfectly.
Free - Download Now
FolderEnhancer and Infinifolders
If you want to stick more than 12 apps into a single folder or nest folders, either of these two apps will get the job done by basically removing Apple's folder limitation. Add as many apps as you want and customize folder behavior. Both are great apps so the decision on which one to go with is really up to you.
FolderEnhancer - $1.99 - Cydia Search Link
Infinifolders - $1.99 - Cydia Search Link
Add endless amounts of icons to your dock and scroll through them. No more choosing between only four apps to stick in your dock.
$0.99 - Cydia Search Link
Adds contact pictures to your address book next to each contact.
$0.99 - Cydia Search Link
Notification enhancement apps
While iOS 5 added a ton of enhancements to the way notifications are handled and presented, Apple still left a lot of room for improvement. This is where apps like LockInfo and IntelliscreenX step in to give you even more control over how notifications are handled.
I've never been a fan of how iOS 5 discards notifications from the lockscreen immediately after unlocking. I like them to stay there until I dismiss them myself.
IntelliscreenX gives you the ability to add widgets and other information to your lockscreen and notification center. IntelliscreenX takes it one step further and adds a "top shelf" that allows you to add quick toggles you can access with a quick swipe down on notification center. This is a convenient place to stick SBSettings or any other toggles you may find yourself using quite often. You can even place phone contacts in Notification Center for quick access.
A huge plus of IntelliscreenX is that it comes bundled with Intelliborn's popular messaging enhancement app Messages+, which is normally $7.99 on its own. So for only $2 more you get both programs. If you are a BiteSMS fan, it also supports that as well.
$9.99 - Cydia Search Link
LockInfo also allows you to access a lot of the same information as IntelliscreenX does but it a bit more customizable from my experience. You can replace Notification Center with LockInfo's well-known Infoshade to add even more control over information. From here you can add contacts, quick toggles, and lots of other information.
If you'd like to add enhancement to your messaging app you'll have to buy them separately as LockInfo doesn't come bundled with anything. It does support iRealSMS, QuickReply, and BiteSMS so you've got a bit of choice.
There are tons of extensions, add-ons, and themes available for it. LockInfo is one of the original notification enhancement apps and still manages to be one of the best.
$7.99 - Cydia Search Link
Both apps are great notification enhancers but they differ in some areas and feature sets. Choose the one that's personally right for you. To help you decide which one may appeal to you more, you can check out our LockInfo vs IntelliscreenX comparison. Each also have free trials so if you still can't decide, you can always try both before deciding.
Messaging enhancements
While multitasking in iOS 4 made switching between applications a lot easier, you still have to completely exit whatever you're doing to reply to a text message. Apps like BiteSMS and Messages+ aim to close that gap with quick reply functionality. Instead of having to exit out of an app a quick reply keyboard pops up, you type your message, away it goes, and you're back to whatever you were doing before without interruption.
Messages+ is an update of the messaging enhancement app TLert. The update not only brought a more streamline experience but deep integration into iOS 5. It literally looks like something Apple would release.
While BiteSMS aims to bring you an array of different customizations and user controls, Messages+ aims to be an easy to use add-on that just works. There's next to nothing to configure. You just enable Messages+ and set up a quick compose gesture and you're on your way. So if quick-replay is what you're after and not much more, Messages+ is a better option.
If you've purchased IntelliscreenX, you also get a license for Messages+ as well. Of course you can use BiteSMS if you prefer it over Messages+ but it's nice that Intelliborn gives such a deep discount for bundling them together.
$7.99 - Cydia Search Link
One thing that sets BiteSMS apart is its ability to customize almost every aspect of your experience. You can choose what buttons you'd like to show up on your quick reply windows such as send, open, close, mark for later, Skype, FaceTime, templates, and more. The quick compose feature provides the option of auto-populating contacts. You can choose for it to auto show favorites, the last person you messaged, and more.
BiteSMS allows you to purchase credits as well if you don't want to pay text messaging fees. It can add up to be a lot cheaper than text messaging plans.
$9.99 - Cydia Search Link
Customizing your iPhone
If you want to customize the look and feel of your iPhone, there are thousands of free and paid themes in Cydia. You can also choose from a few different utilities to theme. Some themes may require Winterboard while others will require Dreamboard. There are also applications like Theme It available in Cydia that aim to bring the best of the best themes straight to your iPhone all in one place.
If you don't necessarily want an all in one theme but still want to customize to your liking, you can check out Springtomize 2. Springtomize 2 allows you to customize individual aspects of your iPhone's overall appearance. There are tons of add-ons and built-in options to choose from. If you tend to be more picky, Springtomize 2 is probably a better bet as it offers far more control.
Winterboard - Free - Cydia Search Link
Dreamboard - Free - Cydia Search Link
Springtomize 2 - $2.99 - Cydia Search Link
Change the default size of icons in your dock and on your homescreen. I find this particularly useful if you have a background you'd like to see without huge icons being in your way.
$1.49 - Cydia Search Link
Blurs the background of notification center. Nothing to configure and doesn't add any additional icons.
Free - Cydia Search Link
Add cool transitions when tabbing through pages on your springboard. Make your icons roll, fall away, and more.
$2.99 - Cydia Search Link
Your favorites?
If you have any additional must-have Cydia apps, tweaks, or extensions to add to the list, drop them in the comments below. If you need more help deciding which ones to try, check out our resources below.
Additional Resources
Get the best of iMore in your inbox, every day!
iMore senior editor from 2011 to 2015.
Any good iPad jailbreak apps?

Check out RetinaPad and Iconoclasm.

RetinaPad says it does not support the "iPad 3", fwiw.

That's because the iPad 3 already uses the higher resolution apps

um. no it's not. do you even know what retinapad does? it enlarges low res applications to hi res. But ipad 3 does this well stock, much better than my ipad 2 did.

MyWi has issues - see the discussion in the iMore forum...

Developers are coming up with a fix soon!

Left out my favs: zephyr and swipeback

You guys always talk about the main tweaks that EVERY jailbreaker knows about. I don't see any mention of Auto3G, Protube, iFile, DashboardX, iCleaner, xBackup, gpsPhone, and the hundreds of other awesome tweaks out there.

There is no use of jail breaking with the apps costing so much

Costing so much!? That's rich lol

I agree. $8, $10, $3... and so on... First thing you know, you've spent $75 to customize the look of the phone.

in cydia, go to manage>sources>edit>add and type in http://cydia.imodzone.net also add the following, http://sinfuliphonerepo.com
http://apt.xsellize.com these will give you free cydia apps. so all the apps you say cost so much, are now free :] you're welcome

Cydia apps that I absolutely MUST have on my iPhone 4:
CyntactBiteSMSiBlacklistSBSettingsRemove BackgroundvWallpaper 2 for iOS5/ARMV7Rotation InhibitorDisplay RecorderLockscreen Dim Delay ControlFive Icon DockMultiIconMoveriFileBytaFontMy3GZeppelinOpenSSHUserAgentFaker

Cyntact
BiteSMS
iBlacklist
SBSettings
Remove Background
vWallpaper 2 for iOS5/ARMV7
Rotation Inhibitor
Display Recorder
Lockscreen Dim Delay Control
Five Icon Dock
MultiIconMover
iFile
BytaFont
My3G
Zeppelin
OpenSSH
UserAgentFaker

Oops and Double Oops! I guess there's no such thing as a separate paragraph on this blog.:(

Hey Editor do the owner of these apps pay you to advertise their apps? I think yes! Coz you missed NCSettings which is far better than Sbsettings for IOS 5 notification center and you also missed AirBlue Sharing.

Nice call. Just checked out NCSettings and I like it more then SBSettings.

I added NCSettings. Not quite sure how I missed that one. Some users will still prefer SBSettings though as it does more than just toggles like NCSettings.

there's a jailbreak app i stumbled across last week but can't find it anywhere it adds android-lke integration with apps like whatsapp & skype, allowing you to place calls/texts with these programs from your contact list anybody remember what this app is called?

I've always had my iPhones jailbroken, but the battery life on my jailbroken 4S is too horrible to justify it. I had five packages installed (mostly tweaks), and my battery would last MAYBE 5 hours. Now, on 5.1.1 and stock, it lasts over a day before I have to charge it. Has anyone who's jailbroken on 5.1.1 experienced better battery life?

I did and battery life sucks. 5.1 was awesome would last 2 days easily but with 5.1.1 I have to charge it every night. I wish I saved my shsh blobs from 5.0.1 but oh well.

My 4s would easily last over 24hrs with moderate use before the jb. So far I have not noticed any difference in battery life.

Sometimes people says that JB reduces battery life, because they install tweaks that make intensive use of internet or processor. Jailbreak itself doesn´t affect battery life :)

Do any of the messaging apps notify you just as, "text" WITHOUT saying who the contact is on the lock screen? On my Android phone, when I get a text, a little envelope shows up in the upper left corner without having to tell the world who sent the text. Of course, when I open the text, the contact info is then displayed. I'm looking for a discreet way to keep my business contacts from ruffling each other's feathers, so to speak.
Thanks in advance for the info!

Yep bite SMS does that it is the main reason I keep my phone jailbrokin in the settings off bite SMS you can tell it to show you have a text from "someone" and it doesn't show the name of the person or the text also if you get Sb settings and you download the free bite SMS toggle than you can turn on and off where if your with a special "someone" and you don't want your phone to light up when you get a text you and turn it off and all you would here is the sound if apple stole bite SMS whole style I might not jail break my phone again lol

You can also go into settings and turn that infomration off.

The two main apps I jailbreak for are not on the list.... My3G and TetherMe. I will never own an iPhone without these.

Hi,
I also wrote this over at Redmondpie.com´s Google+ wall, but here goes:
I haven´t been jailbreaking since I had an iPhone 3GS, but as Apple won´t include Personal Hotspot on my iPad 2 3G, I have to do something about that, and I did! Now I need a recommendation on which one from Cydia is best/easiest: TetherMe, MyWi or PDAnet on my iPad 2?

Hi.
The first Cydia app I ALWAYS load first after Jailbreaking is Quickdo :-)
Never use the home button again except to unlock the iPhone...

Yet another thing is that when evaluating a good online electronics shop, look for online shops that are constantly updated, preserving up-to-date with the most recent products, the perfect deals, and helpful information on products. This will make certain you are dealing with a shop that really stays atop the competition and provide you what you should need to make knowledgeable, well-informed electronics acquisitions. Thanks for the crucial tips I've learned through your blog.

SwipeSelection, the new text selection method profiled on the blog recently, is so vastly superior to the current format it's unbelievable. Absolute must have. Also very nice are Pull to refresh Safari and Mail.

you're info is wrong regarding the messages+, from the help screen on intelliscreenx
"how do i use the mesages+ only widen i've purchased intelliscreenx...you can't messages+is an add-on to inteliscreenx which we have included for your convenience, if you would like to use messages+ alone, please purchase it."
so if i read that right, you can only use messages+ when intelliscrenx

Woah this blog is wonderful i like reading your articles. Stay up the great paintings! You realize, many persons are hunting around for this information, you could aid them greatly.

I kno this is an old thread, but anyone that runs across it should kno that FakeClockUp and Nitrous will improve your overall UX a great deal. FakeClockUp (free) simply speeds up all iOS animations and transitions, so my 4S feels blazing fast. Nitrous ($.99) enables Safari's Nitro JavaScript engine for 3rd party apps giving them a nice speed boost. Also, SwipeSelection is a handy keyboard mod.

double@@: simple and invaluable app that replaces quickly typed "@@" with the text of your choice (think being able to type @@ instead of your email address all the time!). Also: remove background, lockscreen inhibitor (you can just turn on your phone w/out the lockscreen extra step), sbrotator, anyattach (attachment feature in native mail app)...

agree with joindc ....................
http://www.aalians.net/