Best Keyboard Cases for iPad mini 5 in 2022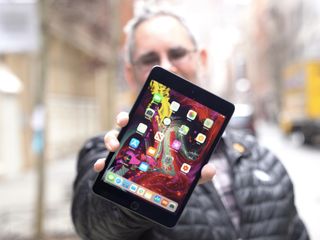 (Image credit: Rene Ritchie/iMore)
Getting an iPad mini 5 and want to get a lot of work done with it? Even the best cases for iPad mini 5 are missing something. You need to grab yourself one of the best iPad mini 5 keyboard cases! These nifty inventions combine a keyboard and a protective case into one convenient product. Pretty nifty, right? Here are some good options to consider if you're looking for a protective case with an integrated keyboard.
Please note: Some cases were originally designed for the iPad mini 4, which has the same exact dimensions as the iPad mini 5, but the microphone placement on the back is different.
The best iPad mini 5 keyboard cases for you
The iPad mini 5 is a great option for those who want a super portable iPad and want the latest specs. With such a portable iPad, that means you can be productive anywhere, anytime, especially when you have a good keyboard case to go along with it.
If we can make any suggestions, we like the Snugg iPad mini Wireless Bluetooth Keyboard Case Cover (opens in new tab) because that full 360 degree rotatable keyboard is too good to pass up! Remember that some options were originally made for the iPad mini 4, but since the mini 4 and 5 have the same physical dimensions, they should fit; although with some caveats.
Another option we like is the Logitech Focus Keyboard Folio (opens in new tab), since Logitech is a well-known and trusted brand that we have used for years. From our experience, we haven't had any bad times with Logitech keyboard cases. Plus, the Focus is lightweight and fully protects your iPad mini 5 while also giving you a comfortable keyboard to type on. If you're on a budget, then the Fintie Keyboard Case (opens in new tab) is a great choice, as it provides a leather-like cover for the screen while also having a standalone keyboard that you can use freely. And it comes in some great colors and patterns.