Best Nintendo Switch Animal Crossing: New Horizons accessories 2022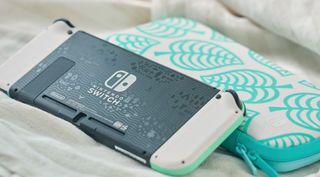 (Image credit: Nintendo of America)
The Animal Crossing series became a fast favorite among Nintendo fans after being released in the U.S. for the Nintendo Gamecube in 2002. The adorable characters and quaint town in this social simulation make it hard not to fall in love with the game as you become part of the neighborhood with each interaction. Since its release in 2020, gamers all over have been unable to contain their excitement for Animal Crossing: New Horizons. To keep your furry friends close where ever you go, we have found all the best Animal Crossing-themed accessories you can get for your Nintendo Switch.
Keep in mind that some of these items frequently go in and out of stock. In some cases, eBay is your only buying option; you'll want to be cautious and make sure to buy from a reputable seller.
Bring the Animal Crossing town to your home!
Some of these accessories were only released in Japan and can only be found on eBay or similar sites. There are ways to get these items in the states; it just takes some extra work. These items fit the latest game style and will give you a piece of Animal Crossing to take with you wherever you go.
To get the perfect photo of your ideal residents, invite them to the photoshoot with the individual amiibo figures like the amiibo Isabelle. Before you buy any amiibo accessories, make sure to understand the functionality of the amiibo on your island. How are you bringing Animal Crossing to your Nintendo Switch?