Best Twitter apps for iPhone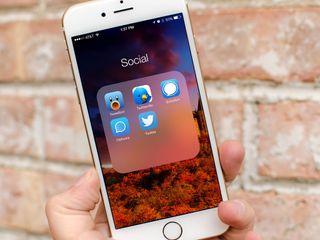 Twitter has changed. It's no longer the domain of nerds and conferences but now serves the mainstream, not to mention pop stars with tens of millions of followers. Twitter's official app has changed with it, altering the way everything from the timeline to direct messages work and are surfaced. It's not what it once was, and its certainly not for everyone. Luckily many really good Twitter app alternatives also call the App Store home. And that's a very good thing, because many people use Twitter very differently. For some, it's just a way to follow celebrities or keep up with news. For others, its a virtual water cooler to chat around during work breaks. For yet others, it's a network to expand their social connections and market their wares. Different apps suit different use-cases. So if you're only interested in the best iPhone apps where Twitter is concerned, these are the ones we'd recommend!
Tweetbot 3
Why you can trust iMore Our expert reviewers spend hours testing and comparing products and services so you can choose the best for you. Find out more about how we test.
Tweetbot by Tapbots is arguably one of the most advanced Twitter apps available for iPhone, as many hardcore tweeters will tell you. Features include support for lists, push notifications, profiles (and the ability to edit them), translations, automatic night theme, and more. Tweetbot 3 also supports intuitive swipe features as well as tapping options to suit both types of users. The media timeline view in Tweetbot is unique in its own right and gives you an easy way to browse images without being interrupted by text. It's worth mentioning that the iPad version of Tweetbot has not yet received an updated interface like the iPhone version has, which is something to keep in mind for those seeking a consistent experience.
If feature-set is important to you, get Tweetbot.
See also:
Twitterrific 5
The Iconfactory's Twitterrific was the first Twitter client on the iPhone, and Twitterrific 5 remains among the best. It's got gestures, push notifications, transparent menus, and pretty much everything you'd expect from a well designed app. You'll find all the basic Twitter features you'd expect such as conversation view, list support, built-in translations, and more. You also still have the unified timeline options, which includes posts, mentions, and direct messages all merged together, which they made famous. Not only that, one download gets you the same great Twitter app for both iPhone and iPad.
If you want a gorgeous, effortless way to read and enjoy Twitter with zero learning curve, you want Twitterrific 5.
See also:
Echofon Pro
Echofon has one of the simplest interfaces in terms of Twitter clients, don't don't let that fool you. Timeline view and live streaming are lightning quick on Echofon Pro, as are push notifications. It also retains the ability to tweet over 140 characters thanks to built-in tweet extender support. In terms of push notifications, Echofon Pro syncs your place between all your devices, including Mac, accurately and instantly. I'd go as far as to say it's the only one that consistently works 100% of the time in my experience.
If speed and cross-device syncing is important to you, Echofon Pro is sure to impress.
See also:
Osfoora 2
When Osfoora was first launched several years ago, it was one of the most beautiful Twitter apps available. As luck would have it, Osfoora 2 follows the same pattern and offers a gorgeous user interface that's not only easy to use, but provides a refreshing change from what we've become accustomed to. With features like what's playing, gap detection, Tweet Marker support, and much more, there's a lot to like. The only down side I can see if the lack of native push notifications. However, Osfoora 2 does support background app refresh and local notifications, so as long as the app's running in the background, you'll receive notifications.
If you can live without native push in exchange for a great Twitter experience, Osfoora 2 doesn't disappoint.
Twitter for iOS
The original Twitter app for iPhone was based on Loren Brichter's classic Tweetie 2. That's gone now and in its place is something that changes and evolves based on the latest direction and feature sets of Twitter itself. That includes interactions, like your follower count and how many people favorited or retweeted something you posted. It also links conversations with blue lines, and does other things to make the experience more... mainstream. The past few iterations of the official Twitter app have not only made is usable, but quite pleasant.
If you want a Twitter app that's totally aligned with Twitter itself, and gets all the latest features first, you want the official Twitter app.
Your vote for best Twitter apps for iPhone?
These are our favorite Twitter apps for iPhone that keep us connected to our readers and followers each and every day. We know many of you are on Twitter as well. Let us know what Twitter client you're using in the comments below!
Note: Originally published, November 2013. Updated, November 2014.
Get the best of iMore in in your inbox, every day!
iMore senior editor from 2011 to 2015.
Hands down I like Tweetbot 3 the best and I own most of them, I love the new interface and fluidity with IOS 7

+1 - Tweetbot on iPhone as well as iPad and Mac. I'm already looking forward to the next updates for iPad and Mac Sent from the iMore App

A mi la que me va bien es la oficial, la puedes bajar aquí: https://www.applicates.com/?utm_source=geenapp-error&utm_medium=id-error

For my usage, the stock twitter app works fine. I tried tweetbot and just wasn't really a fan. May give twitterific a try sometime in the future.

I downloaded twitterific while tweetbot was being updated for iOS 7, and I loved it. But tweetbot is just where it's at for me, specifically for the Lists view. Sent from the iMore App

Tweetilus is app. Super simple. Almost no features. Clean iOS 7 design. I doesn't work for me because it's very lacking like Tweet7. But it's got a little potential. Sticking with Tweetbot 3 for now.

If you're just a basic twitter user then the official app is actually really good and has gotten leaps and bounds better. If you're a power user though, Tweetbot is the way to go. It's smooth, has an impressive feature set and just looks amazing. Sent from the iMore App

I'm still way behind the times on this, social, media, trend... Tweet7 has the most interesting look of the bunch, but Twitterific 5 looks like it may be the champ.

I really like the graphical emphasis of Twittelator Neue. Since one major purpose of mine for Twitter is micro-blogging my photos — and looking at those of others! — having photos peek out in reasonable size is excellent, with just 1 tap to see them full-screen. Sent from the iMore App

For me it's Twitterrific. I think the interface is awesome, and I like that it's a universal app and that it syncs with ease across the iPhone and iPad. I wish the devs would beg, borrow or otherwise steal the ability to set a list as your main timeline like in Tweetbot, but otherwise it's got everything (and more) than I need. Sent from the iMore App

They all look basically the same to me. Am I the only one who thinks this? Sent from the iMore App

Use Tweet 7 while waiting for Tweetbot 3 to come out and it was NOT worth the money. I was looking for a Twitter client outside of the official app itself and thought Tweet 7 could handle all my needs...but it only did aesthetically (like you mentioned). I will say though that if it improves performance and features it will be a tough competitor. Tweetbot 3 all the way! If you liked the original Tweetbot, then this will blow you away. I first thought it was just going to be the same app with a fresh coat of paint but was sorely wrong. All the features and the cleanliness of the original Tweetbot and what you would expect from the Tapbots team is here and then some! Never looking back. $2.99 well spent....again! Sent from the iMore App

I have no firsthand experience using a Twitter app, yet. My apprehension regarding which app to use for my novice familiarization with this media form keeps me lurking in the shadows from a browser. Your review, however, is timely and helps narrow the field of choices. For me, the top-down, simplified design of Tweet7 seems like a good place to start. Sent from the iMore App

For the life of me, I have yet to figure Twitter out although I sort of use it.

You are not alone...It tends to be a little confusing, but I still uses it..

Maybe I must really look into this Tweeter thing and find out what I am supposed to be doing? I basically only use it for competitions really because you must tweet this or twit that. I think I must be a twat.

I just read comments and have conversations with myself since I don't quote to others..lol

Ha ha ha we need SMS technology back!!!!!! All this Hashbrown things before or after a tweet makes one hungry.

We need to start a Twitface page for like minded people and petition the powers that be to make things easier for us.

Which of these apps uses TweetMarker. That's a must for me. Sent from the iMore App

Tweetbot does, but it also offers iCloud which syncs your
DM read status as well.

As well as the Direct Reply read status and position. TB is the only app I have seen go as comphensive a sync over other apps.

Twitteriffic does as well.

I am always jumping back and forth between Tweetbot and Twitterrific5 both great clients Sent from the iMore App

I'm sticking to the stock Twitter app. I used to like Tweetbot but I refuse paying for the update. They all serve the serve purpose anyways. Sent from the iMore App

I am on the original twitter. I don't tweet much.

I have used twittelator in the past and it was my favorite for a while then it all changed when I started using Tweetbot, with all its options and intuitive UI back in iOS6. The iOS7 design feels good and seems like they are bringing back more features with every update and I'm really looking forward for a dark theme here! Also it's been a while since I last used the official twitter app for iPhone which seems has been improved a lot, what I like the most about it is the interactions tab, I'd love to see that on Tweetbot. Sent from the iMore App

I'm still torn between Twitterific 5 and Tweetbot 3, both are really great apps. Sent from the iMore App

I'm still torn between Twitterific 5 and Tweetbot 3, both are really great apps. Sent from the iMore App

Twitter is great , i love how every my friends have this app on their phone so i can easy talk to them Sent from the iMore App

I only need the Twitter app. I am in no way a power tweeter

I use the official iOS twitter app but might consider one of these great third party offerings Sent from the iMore App

I'm not a big Twitter user so the official Twitter app is enough for me. I mostly use it for scanning/reading news. Although if I were to choose one between Tweetbot or Twitterific 5, what would be better suited for a light Twitter user like me? I value simplicity and ease of use over other factors. Sent from the iMore App

Tweetbot 3 is awesome. Love the interface and gestures. Sent from the iMore App

I've tried several 3rd party apps for twitter in the past but I always seem to go back to the official twitter app. I can't really explain it but the others don't really have the feel that I want. Sent from the iMore App

I tried a few, but can't get myself to use nothing but their native app. That, plus the cost of these other apps that make it justify it to be "unnecessary." Sent from the iMore App

Tweetbot is the best twitter client I have ever used. The new tweetbot 3 is even better with a really nice ios7 design. Sent from the iMore App

I use tweetbot myself but I must admit twitterrific looks like a great app. Sent from the iMore App

I would like to see an app for twitter like tweetdeck. I can see so much in one screen. It might be a little much for the iPhone screen, but it would be great for the iPad! Sent from the iMore App

Your just a few years late to the party, bc Tweetdeck was solid before Twitter axed the app when they bought 'em

Tweetcaster is the best IMHO Sent from the iMore App

I like using the original twitter app, but I may try some of the others. Thanks for the lowdown on new apps Sent from the iMore App

Best of all - and not mentioned is this article - is Tweetlogix. It has a clean clutter free UI on par with iOS 7 aesthetics. Most of all, you can mute retweets in your home timeline AND your lists. For users like me with 9500 followers it is essential to mute retweets. Only thing missing is push support, but if you are a twitter addict you have the app open all the time. Sent from the iMore App

agreed - TweetLogix beats them all.

Tweetbot 3 for me. Sent from the iMore App

Tweetbot for sure is the best. I'm kind of on the fence about getting Tweetbot 3 mainly cause I don't use twitter that much but I love to support awesome developers. Sent from the iMore App

Tweetbot for sure is the best. I'm kind of on the fence about getting Tweetbot 3 mainly cause I don't use twitter that much but I love to support awesome developers. Sent from the iMore App

I bought the regular Tweetbot awhile back and I think its skeet to have to pay for an iOS 7 themed version of the same app. Or am I missing something?

You're definitaly missing "something"........

If another twitter app was free I'd definitely give them ago, but I'm too casual a twitter user to want to spend money on it Sent from the iMore App

I've tried a few of these but end up back with tweetbot. You can't go wrong with most of these though. Even the official twitter app is all many people would even need. Sent from the iMore App

I'd definitely go with Tweetbot. I've had nothing but good experiences with that app; the interface is gorgeous + nicely unique, and at the same time it packs a lot of powerful features. The developers seem like nice peeps also. I look forward for the rejuvenated iPad version of the app eagerly! Sent from the iMore App

The best Twitter app for me is Tweetbot 3! I don't mind paying for it again. I also love the native Twitter because it's the only app that allows me to accept follower request. Then I have the HootSuite for scheduled tweets. I don't even need to sign up for anything else for that. I also have Echofon and UberSocial. Obviously, I just love Twitter! Sent from the iMore App

I like Twittelator Neue for their picture gallery (you can swipe to the right/left or pinch to view al the images in your timeline) and their integrated images. But i don't like their iOS 6 look. So if they can merge this into a iOS 7 style app it will definitely be a winner for me.

Tweetbot 3 simply the best. I love it! I was thinking about tweet7 for a while but then i saw T3:) Sent from the iMore App

I'm still using Twitter for iOS. I'm a basic user, and for the most part Twitter does fine except for not being able to view my lists. Can anyone make the case for either app Twitterrific vs Tweetbot for the iPhone 5? Sent from the iMore App

So I must be missing something. I downloaded Tweetbot 3 and I do not get push notifications, also the app does not show up in notification settings at all. Yet notifications were specifically mentioned in the article. I quite like the look and feel of the app itself but lack of notifications has hampered my response to my students - I use it for Q&A. Sent from the iMore App

I've had the same issue. Look at my comment on the forums, this should help you: http://forums.imore.com/ios-apps-games/268357-tweetbot-3-ios-7-loses-tex...

Thanks for the tip. Tried it but sadly still not working. I'm gonna try again when I'm back on wifi. If it doesn't work after that I'm going back to official app. Sent from the iMore App

It's definitely a strange issue. Before you decide try to contact their support team. Since you paid for it i think it's worth trying. Sent from the iMore App

I love Tweetbot 3. I used to use the official Twitter app mostly and recently made the switch. Took a little time to get used to but now I love it. Great design and very fluid. Sent from the iMore App

I have a twitter but don't use it that much so I haven't downloaded an app for it I just go to safari whenever I want to so something quick on twitter. Sent from the iMore App

Tweetbot all the way. Easy to understand and can be for the casual user like me or power users. Sent from the iMore App

The stock Twitter App has been updated a few times and works great for me.
Vinny

I love Tweetbot as far as aesthetics go, but it's a really steep price to pay for someone who tweets only occasionally. I'll stick with the free, official Twitter app for now.

I use the official iOS Twitter app. My problem isn't with the app, but with Twitter itself. I just don't have enough people who use it and I find that having conversations is a pain. Sometimes it's hard to get the correct context of a tweet, which is a deal breaker for me. That and the short character limit. I like long posts and responses. Sent from the iMore App

I started with the original app but switched after I started seeing ads. I did try Twitterific but moved to Tweetbot 2 and now Tweetbot 3 on my 5s.

I've been using Tweetbot 3 since it was released but I'm loving the potential of Tweet7. the excellent visual design coupled with great features would make this the best twitter app. here's to hoping. I've also used twitterific5 but I'd like to mention tweetlogix is a great alternative also. Sent from the iMore App

All I want is the ability to be in the same place where I left in my twitter list. White text over dark background and ios7 look. Is there something like that in this list?

I use the official Twitter app b/c it looks nice and it's fast and fluid on my 5th gen iPod touch Sent from the iMore App

I love the new Tweetbot-App. I use it all the time. Sent from the iMore App

All these apps look great but I like using the native twitter app. Native always works best even though it may not have the most features Sent from the iMore App

I just wish the iMore site would format correctly in Tweebot like it used too. It's been broken for a few weeks along with Android Central. Works fine with other sites.

For those who like lists, Tweetbot is the way to go. The update is worth the cash. For iOS users, it also has another great feature--the ability to choose which browser opens links. Since some iPhone users favor Chrome over Safari, it is a plus to be able to open links in the browser of choice. Sent from the iMore App

I use the stock Twitter app and it works great the way I've always used Twitter. I've considered Tweetbot before and may try it in the future but for now the stock app gets the job done just fine. Sent from the iMore App

Tweetbot 3 is most definitely the best twitter client. Love their iOS 7 redesign. Sent from the iMore App

Twitterific is nearly perfect but a: the desktop app is not on a par with the iOS apps and b: when you mute users you still see a marker that they're tweeting (which defeats the object of muting).
Echofon is the best I've tried but they really ruined the design with the iOS 7 update and they're having syncing issues.
Tweetbot is very very expensive and the new design ruined it for me (plus you had to pay for it again!)

I like TweetCaster. It's a universal app and it's also the only one I found that can sync your timeline position between devices. Other features include remembering where you are in the timeline on the device, so you start where you left off, easy access to what YOU want, not what Twitter wants to force on you, Send To Pocket (or Instapaper, or Readability), etc, etc. Ad supported freeware or paid-app Pro. https://itunes.apple.com/us/app/tweetcaster-pro-for-twitter/id421511821?...

Sticking to Twitter for iOS. The other apps look great though. Thanks for the info on the other twitter apps available. Sent from the iMore App

I prefer Tweetbot 3, but the official Twitter app is getting better in my opinion. Sent from the iMore App

My personal favorite would be Tweetbot 3

I will stay with tweetbot.
Very nice app!

Back when Twitter still had the "via web, via Twitter for iPhone" stamp on every tweet, I had Echofon, because at the time I tweeted off my iPod Touch and I didn't want people to think I had an iPhone, so I used a different app, and at the time Echofon and the stock Twitter app were a lot a like. Now, with Twitter getting fancier with every update, and Echofon staying basically the same with minor tweaks here and there and the new iOS look, I switch off between the two apps. I like Echofon because it's simple, clean, and straight to the point. I know with Echofon I'm reading every tweet and it's simple and easy to use, and they still have the "via tweeted from where" stamp on tweets. I also like Twitpic and have been using it since 2009, which Twitter for iPhone no longer supports and haven't in about a year, so that's another reason why I use Echofon. I also use Twitter for iPhone. I like seeing the cover photos on profiles, seeing who favorited, retweeted, and followed me in the interaction tab which Echofon doesn't have, I like seeing trendy topics and seeing the "Top Tweet". Both Twitter apps do the same thing. For most people, Twitter for iPhone will do the job just fine, but for people who have used Twitter since the very beginning, I especially miss some of the older features (Twitpic, via stamp) that Echofon still has. It's all a matter of preference.

Who here uses the new HootSuite for Twitter? *crickets*
I'll wait... Sent from the iMore App

Just purchased Tweetbot 3 thanks to you guys & i actually like it :D Its not perfect yet, but i like it better than the Twitter app. Sent from the iMore App

Twitterrific 5 is the app I use. Easy to use gestures and universal. I like the auto dark light theme change and having one timeline works well for my tastes. Syncing between iPhone and iPad is flawless.

I would definitely have to say Tweetbot 3 and Echofon are my favorites ...!

There used to be TwitBird, TwitBird Pro and TwitBird Premium. They are now gone. Even the free one would read your tweets aloud with a very nice female voice, I know it was doing the converting offsite then sending to phone, but as a Truck Driver IT WAS FANTASTIC, SHE JUST SAT UP THERE ON DASH AND CHECKED FOR TWEETS EVERY 5 minutes and read!!! Somebody steal the code and add it to another app!

I've been using TweetLogix for a couple years now and still find it to be the best out there. a) supports multiple accounts; can switch between them quickly 2) can click on a hashtag, username or link right out of the timeline without having to go to another screen first. Check it out!!: http://onloft.com/tweetlogix/index.html

Echofon Pro all the way. Simple has everything except for sending photos through dm. Tried tweet bot 3 but not really a fan of it. Echofon pro is addiction and where's it's at!!!

Use both basic Twitter and Echofon apps on iPhone 5S and iPad Mini, basic Twitter client on MacBook plus web login. Tweetdeck sitting on the side, haven't used in a year. Stay away from Twitub - really sucks.

I use TweetsCloud https://itunes.apple.com/pl/app/tweetscloudlite/id877284618?mt=&at=10l3Vy

Been using Echofon Pro for the past three years. It is the best! The speed is awesome, the interface is simple and clean. I love it. I'd recommend it to anyone! But alongside with it, I am using the official Twitter app still, mainly for accepting follower request since I'm on private.

Twitter for iPhone is hands down the best. All around. Sent from the iMore App

Tweetbot 3, hands down. The crew at @Tapbots have been on point since the inception of Tweetbot. I have been with them this whole time and no other Twitter client can really compare to the design, fluidity, and options of Tweetbot 3 (imo).

Tweetbot has has all those great features but still doesn't have a tab where I can view who has retweeted and favorited my tweets. Sent from the iMore App

Tweetings 2!!! I guess I'm a minority here. Nobody has mentioned it yet. It's my favorite. It has a TON of features and will do just about anything you want it to. You can even schedule a tweet to post at a certain time. You can also create custom color themes, post to Facebook, customize photos, add stickers to photos, Tweetmarker and iCloud Sync, mute users and/or phrases....the list just goes on and on. It has push and also wifi streaming. Updates are released frequently to add new features and to squish bugs. Tweetbot 3 would be my second favorite although it doesn't have full landscape support. Therefore I find myself rotating the phone all the time from composing a tweet in landscape to reading the timeline in portrait.

Might be a minority but a good minority :)

Tweetbot works for me. No ads in your timeline like the official app. It's the little things.

Twiteriffic and Tweetbot are both great - I almost switched from Tweetbot to Twitteriffic, but was missing a few of the swipe gestures I found that I rely on more than I knew.

Tweetbot 3 - try others but keep coming back!

Tweetbot 3! Love the in app notifications, swipe modes but mostly...dark mode! WHY doesn't iOS have this dark mode? Stupidity! Sent from the iMore App

Like the stock one, just wish it was easier to access my lists..

Tweetbot 3 is amazing. Sent from the iMore App

Twitter the official app, the notifications are the best. Especially when it brings you to the notification from the screen like to the mention, a new follower etc. too bad Tweetbot can't do that. Wish it did.

Good article. Sent from the iMore App

My problem with Tweetbot is that they keep making new verisions instead of improving the older one. I dont' mind upgrade every so often to get new features, but it is becoming a yearly thing. Also, at one point it was different clients for iphone and ipad, which is annoying.

That and they've forgotten people with i4 running iOS 7.1.2 I've mailed, contacted support, tweet'd to both Paul and twwetbot's accounts and no one answers me. :p I want to buy This app for my i4 but they've Tweetbot2 for ios 5/6 and Tweetbot3 for ios 8. Now what can i buy lol?

That's cool!
Tweetbot 3 App: bit.ly/1GPWRn
Tweetterrific 5 App: bit.ly/13l8ne
Echofon Pro App: bit.ly/1v9lMxk
Tweeter for iOS App: bit.ly/1v9wrZ2

Soooo...am I the only person alive that uses Twitter in the following way?: I don't really tweet, so I never get mentioned or retweeted (that will be important later), but I think it's a fantastic way to stay on top of things of interest to me that aren't otherwise readily available. For example, I use it for local sports scores, which are tweeted routinely by a 'local sports guy' and this information can't be found anywhere else besides going to the game or listening to the radio. The official Twitter app allows me to follow a lot of "things" but only get notified by the posts that interest me, like the local sports. As I was trying out some of these other apps that have interesting features such as timeline sync and hashtag muting, I was astonished to find that actual tweets don't notify me, only favorites, dm's, retweets, mentions, and such. I was pretty shocked that in none of these apps can I actually get notified by the basic, original function of Twitter...posting of a tweet! I am either "challenged", my phone doesn't work, or I am the only person on the planet that uses Twitter like this; but in the native Twitter app, I can simply tap on the "gear" icon in a user page and select whether to get notifications from that specific user that I follow or not. Seems like quite a simple feature so I must be missing something...please let me know if I am! Thanks in advance. Oh, and my preference would be either Tweetbot or Twitteriffic, but neither do what I want them to! The native Twitter app has notifications like I want (or was used to) but it has no timeline "stickiness" so I always lose my place.
Thank you for signing up to iMore. You will receive a verification email shortly.
There was a problem. Please refresh the page and try again.