Best waterproof cases for iPad Air 2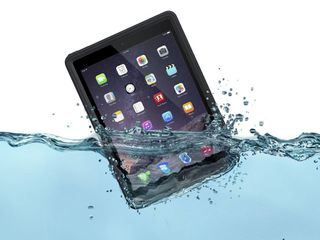 Toting your iPad Air 2 anywhere near water may seem a bit crazy, but with the proper waterproof case keeping things safe and sound, you can finally relax. Top manufacturers including LifeProof, OverBoard, and Aquapac all have water-safe solutions that accommodate your iPad Air 2, and they're built to handle a dive. So, without further ado — let's get to it.
Your favorite?
That's a wrap on our best waterproof cases for iPad Air 2. Whether you're currently using a waterproof case to keep your tablet safe from splashes or have eyes on one for the festivities this summer, we'd love to hear about it in the comments!
Your friendly neighborhood accessories guru
I stay away from waterproof cases ever since a $60 Otterbox waterproof case failed on my second use with an iPhone. I never broke or damaged a phone until I used a waterproof Otterbox. :o(
Thank you for signing up to iMore. You will receive a verification email shortly.
There was a problem. Please refresh the page and try again.