Cause and effect: Apple's upheaval of the Mac app market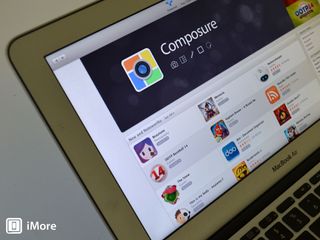 The Mac App Store has been a boon to many Mac developers since it opened for business in 2011 - more than ten thousand Mac apps are available for download, and any one of the millions of customers who have an Apple ID can buy apps. But it's come with some consequences that have fundamentally altered the way that many developers conduct business, and it's not all for the better.
Why we needed the Mac App Store
Apple previewed the Mac App Store in 2010 at its "Back to the Mac" event, when it gave invitees a look at OS X Lion for the first time. At the time, Steve Jobs sketched out in broad strokes what Apple planned to do with the store: To offer Mac owners the same experience they were already accustomed to with the iOS devices, but on the Mac.
Jobs said that the Mac App Store wasn't there to replace other ways of download software, though it was clear that Apple's intention was to compete.
"It's going to be the best place to discover apps, just like it is on the iPhone and the iPad," said Jobs. "It won't be the only place, but we think it'll be the best place."
The Mac App Store opened with a bang in January, 2011. Within 24 hours a million apps had been downloaded; later that year Apple reported that 100 million apps had been downloaded. It is, by any measure, a success.
And it came at a time when many Mac app developers were desperately looking for a better way to sell their wares.
Apple retail stores were one of the very few places that OS X developers had a reliable place to set boxes on store shelves, unless they had the resources to produce cross-platform products that could also be put on the shelves of retailers who sold PC boxes, like Best Buy. Even then, retail sales were a sketchy proposition: publishers ran the risk of having to take back unsold inventory, for example.
As Apple ramped up iOS product sales, they learned that iPhone and iPod buyers were more interested in purchasing accessories to go along with their new acquisitions - cases, headphones, and so on - and those began to squeeze out the software on Apple retail store shelves. By the end of 2010, it looked dire for many Mac software publishers, so the Mac App Store was a lifeline.
Unintended (or perhaps intended) consequences
As I said at the outset, the Mac App has been great for many developers. I've had developers tell me that without it, they would have either gone out of business or (horrors!) would have had to start developing for other platforms in order to survive. The Mac App Store has brought an entire population of Mac users to third-party apps, many of whom may never have found the software otherwise. It's easy to click on a Dock icon and use your Apple ID to buy software. It can be scary for the average user to fork over their credit card info on a web site they've never seen before.
But as the influence of the Mac App Store has grown, Apple's changed the playing field.
One prominent example of that was in 2011, when Apple told Mac App Store developers that their apps needed to be "sandboxed." Sandboxed apps can't make any changes to the operating system and can't change the way other apps work. If something goes wrong with a sandboxed app - if it crashes - only it is affected. Other apps and the operating system will keep working as if nothing happened.
This has excluded an entire class of applications from being able to be distributed on the Mac App Store: Rogue Amoeba's excellent Audio Hijack Pro, for example, records any audio from any app, but because of the way it works, can't operate in a sandbox environment. Smile Software's fantastic time-saver TextExpander 4 similarly didn't make the cut.
Developers in a bind with sandboxing have two choices - either get their software in line with Apple's system requirements, thus sacrificing features and functionality, or just distribute the software themselves, hoping that customers will find them.
In some cases, it's also required developers to exclude specific features from the Mac App Store versions of their products. Bare Bones Software's text editor BBEdit is available in the Mac App Store, but only without command line tools that are included with the version downloadable from their web site. Bare Bones' workaround was to offer a separate installer for download. Other developers have not been as fortunate.
For Apple, sandboxing is a matter of security. Apple doesn't want Mac App Store developers to have the ability to make changes to the operating system kernel or to the way other apps work, because they're concerned such access can cause system instability, or at the worst can be abused and exploited. Apple wants Mac App Store customers to be assured that they're not going to risk any problems down the road with their apps. It's hard to argue with that, but as a result it's prevented some developers from offering products of great value to Mac App Store customers.
The trouble with upgrades
Another consequence of the Mac App Store has been a downward movement in app pricing. It has become convention for some Mac App Store to follow the trend of the App Store - to price their software lower in the Mac App Store than it would be available otherwise. Apple itself has led the charge by pricing some of its pro applications significantly less than they cost in boxes. Aperture, its pro photo software, for example, is priced at $79.99 from the Mac App Store. When it debuted as boxed software, it cost $199. Final Cut Pro X costs $299.99 on the Mac App Store, the same price that Apple charged Final Cut Pro users to upgrade to Final Cut Studio in 2009 (though Final Cut Pro X separates the previously-bundled Motion and Compressor apps, both of which are separate $49.99 downloads from the Mac App Store).
Like the iOS App Store, the Mac App Store provides no mechanism for developers to charge less if a customer is going from one major revision of an app to another. That puts developers that sell software outside of the Mac App Store at a disadvantage. Mac developers routinely offer upgrade discounts to incent customers to pay for a major release. Without a mechanism to do so in the Mac App Store, customers are, in essence, being penalized for using that ecosystem. But the downward pressure of Mac App Store pricing often proves an irresistible lure for budget-conscious consumers.
Developers have responded with compromises. Most frequently, they'll time a new release on the Mac App Store with a temporary reduction in the price - something to incent Mac App Store customers to pay for a new release, maybe matching the upgrade price for customers buying the software from their web site. It even gives new customers a reason to download the app. After all, who doesn't love a sale?
But Mac App Store customers who don't act during that window lose that savings, putting them at a disadvantage for using the store to begin with.
This issue recently bubbled to the surface again thanks to The Omni Group, developers of OmniFocus, OmniGraffle and other utilities for Mac and iPad. In August, the Omni Group announced the release of a new tool called OmniKeyMaster.
The utility gathers Mac App Store versions of The Omni Group's apps that are already installed on your hard drive, and generates equivalent licenses from The Omni Group's own store. As a result, you could buy an upgrade from The Omni Group instead of having to pay for an entirely fresh copy from the Mac App Store.
Unfortunately, Apple stopped them in their tracks. Ken Case, The Omni Group's CEO, posted a blog entry earlier this week announcing that they wouldn't be able to do what they said they could after all.
The Omni Group has historically eschewed price adjustments on their software from the Mac App Store; OmniKeyMaster seemed like a compromise to be able to attend the needs of their customers while still allowing them their preferred method of buying software.
The immovable object meets the irresistible force
Apple shows no signs of changing its tune on upgrades or sandboxing or other issues that affect developers' ability to make and sell Mac software. While Apple isn't forcing developers to use the Mac App Store, there's a very strong incentive for developers to come on board.
And by doing so, developers have no choice but to play by Apple's rules.
Otherwise, it's back to the old way: set up a web site and hope that advertising, positive reviews and word of mouth is sufficient to get the word out about your product enough for it to be successful.
In some cases, as with Pixelmator, developers have decided to throw their lot with Apple exclusively. But that's not a possibility for some developers who have created businesses outside the Mac App Store that they're not willing to sacrifice.
I sympathize with developers who find themselves in this position: they're forced to walk a tightrope between how they did business and how they can do business in the future. For now, for some of them, there's no choice but to work outside the bounds of the Mac App Store all together. Maybe that will be enough - after all, millions of Macs are being sold every year, and many of those are being sold to people who have never used a Mac before. Those are fresh customers for everyone who makes Mac products. Others have found compromises they can live with, even if it complicates their development and support.
The majority of new Mac buyers will find the Mac App Store enough for their needs. And for as long as developers try to strike a balance between the Mac App Store and the old way of distributing software, there's likely to be friction. This issue will come up time and time again. This friction will increase over time as more and more new Mac users adopt the Mac App Store as their preferred method of software acquisition.
Eventually, the old guard will need to adapt. Apple isn't looking in its rear view mirror. Neither should they.
Get more iMore in your inbox!
Our news, reviews, opinions, and easy to follow guides can turn any iPhone owner into an Apple aficionado