Colorware Customizes Colors For iPhone 3G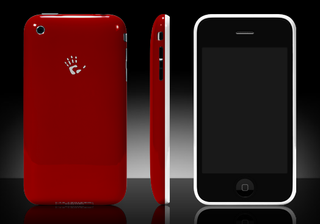 Bummed out that the (PRODUCT)Red iPhone never came out? Regret your White iPhone? Wondering how to turn your iPhone 3G, let's say, blue? Well Colorware, the electronics color customization company, has just announced that they are going to be lending their amazing talents to the iPhone 3G.
Though obviously there won't be an option to buy an iPhone 3G directly from Colorware, you will be able to send in your iPhone for customization that includes a variety of colors and finishes. Colorware also offers the opportunity to change the color of the frame, sim card tray, button, ear buds and dock.
For those looking for a solution to make your iPhone unique, Colorware is a great option. The process starts at $150 but the envious stares from your friends may be worth it. Any takers?
Read. Thanks to mrHiDefinition for the tip!
Get the best of iMore in your inbox, every day!
Wait for the ZunePhone people!

Wow.. nice, but pricey at $150!

There is this guy who is doing mine for only $100.00 He will replace my broken glass, change out the faded/scratched bezel (the chrome piece around the iphone) and he will also change my back to black... So basically it will look like the new 3g.