Contest Winners: $100 iTunes giftcard, PDF Quick Sign, flicker hd, Lost Winds, intelli-Diet, and New Year Motivation 2012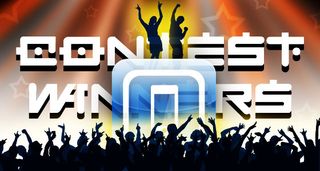 If there's one thing iMore loves even more than iPhones and iPads, it's giving cool iPhone and iPad accessories and apps to our awesome readers. This week we have...
$100 iTunes giftcard
Congratulations!
PDF Quick Sign
Benjamin Bipes
Dzb2007
Fooaugustine
Gaurav
Zach Curren
App Store link

(opens in new tab)
flickr hd
Alexander Rjaño
Christian Paglinawan
Jdkist1
KryptontianDNA
Walter thompson
Lost Winds
Carrie Carrillo
jeroenb42
@karrui
Nazri
Sam
App Store link - Lost Winds (opens in new tab)
intelli-Diet
ChaosShadow
Daz
Doug
jefferick
Kevin Brown
New Year Motivation 2012
brittany
DonS50
Jenn D
Khyrk
lopezjayp
More chances to win
Didn't win anything this time? Never win anything? We know how you feel! Luckily, we have tons more chances for you to win, so hurry up and enter everything!
App Giveaway: Triple Entendre for iPhone and iPad
App Giveaway: GoodReader for iPhone and iPad
Tell us your pick, enter to win a $10 iTunes gift certificate!
Giveaway: Jawbone JAMBOX
App Giveaway: Safety Photo+Video for iPhone and iPad
Thanks iMore and congrats to all the other winners.

Wish I was on that list. Would be a great way to start your Week. Congrats to all the winners.

How do we claim our prize? I won something!

Music Will Change... Foreverwww.musicwillchangeforever.com

I don't know how I missed this, glad you guys emailed me!
And there's me saying I'll never win anything...
Yay!

I just like the helpful info you provide to your articles. I'll bookmark your blog and check again right here frequently. I'm moderately sure I'll learn plenty of new stuff proper right here! Good luck for the next!
Get the best of iMore in in your inbox, every day!
Thank you for signing up to iMore. You will receive a verification email shortly.
There was a problem. Please refresh the page and try again.