Use your Apple Watch to control your DirecTV DVR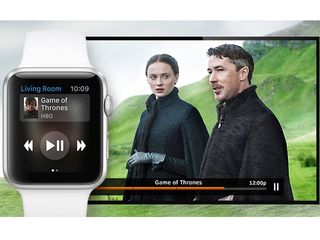 Subscribers to the DirecTV satellite TV service can now download an update to the iOS version of its app that allows them to control aspects of their DVR on the Apple Watch. Here's what's included in the 4.0.106 update:
Now you can now control your connected HD-DVR right from your Apple Watch!
Play, pause, rewind, and fast forward Live TV, On Demand and Recorded content.
Set episode and season recordings.
Navigate and select options from the on-screen guide, playlist and menu displays on your HD-DVR.
This will certainly be useful for people who don't want to mess with a bulky remote control and just want to quickly access their DVR features
Check out all of the big Apple Watch apps
I have been writing professionally about technology and gaming news for 14 years.
The remote is more useful

If you had Microsoft and Directv you would just be glad to get a update for the app whether you choose to use the watch or the remote

Lol Sent from the iMore App

Not sure how useful this would be, but ok.

I will say that controlling our Tivo from an iPhone or iPad is superior to using their remote, which is very good. I'm hoping the Tivo app will also come to the Watch.

I'm really glad to see this added functionality. The more applications that offer this type of control the better.

Always found it difficult to get the DVR to stay connected to home wifi. That makes many of the iOS features useless, unfortunately.
Thank you for signing up to iMore. You will receive a verification email shortly.
There was a problem. Please refresh the page and try again.