Do you need a Fitbit to use Fitbit Aria 2?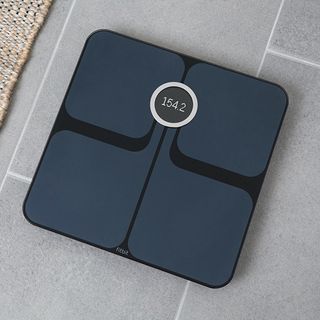 Do you need a Fitbit to use Fitbit Aria 2?
Best answer: Nope — anyone can step on the scale and it'll give you an accurate reading. If you want to keep track of your weight, you'll need the Fitbit app on your smartphone. To get the most out of the Aria, however, a Fitbit fitness tracker like the Versa connects with even more features.Best Smart Scale: Fitbit Aria 2 (opens in new tab) ($130 at Fitbit)Best for Weight Loss: Fitbit Versa (opens in new tab) (From $200 at Fitbit)The App You Need: Fitbit App (opens in new tab) (Free at the App Store)
You don't need a Fitbit: just the app
While it seems like you might need to have a Fitbit to use a Fitbit-friendly scale, in reality, all you need is the app.
While the app is keen on keeping track of your weight day in and day out, even if you don't have the app, you'll still be able to step on the scale and have your weight displayed without an issue - but we do recommend downloading it if you pick up your Fitbit Aria 2 to get the most out of your smart scale and weight loss journey.
Using the Fitbit App, you can track and monitor your weight gain and loss and log even the slightest differences in your body changes. Simply step on the scale and your Fitbit app will automatically receive your weight at that moment, logging it so you can compare your body mass form day to day.
A Fitbit is a terrific fitness accessory to consider
Although it's not necessary to have a Fitbit in order to use a Fitbit Aria 2, having a fitness tracking wearable is always a beneficial and convenient tool to have wrapped around your wrist.
Most Fitbits are waterproof, track your sleep schedule, allow for female health tracking, and depending on the model you end up going with, can do so much more to custom-fit your day-to-day life style.
The Fitbit Versa is a sleek, smart, and incredibly stylish fitness accessory that tracks your daily steps, sleep cycle, caloric intake, female cycle, heart rate, and so, so much more.
You get a whopping four-day battery life with the Fitbit Versa, and the device itself is both swim proof and boasts 15+ different exercise modes, so whether you're biking, sprinting, lifting, skating, swimming, skipping, jogging, or all of the above, the Versa has you covered.
Best Smart Scale
(opens in new tab)
Keep your weight monitored and under control with the help of this very smart scale from Fitbit.

This scale measures body fat percentage and BMI and you can use it with your smartphone, regardless if you have a Fitbit on your wrist or not. What's not to love? (Besides the number on the scale...)
Best for Weight Loss
Pair a Fitbit to your Fitbit Aria 2 to get even more out of your fitness routine.

The Fitbit Versa is a reliable and highly functional fitness tracker that tracks your steps and sleep, allows you to play music and receive phone notifications, all while being lightweight and super stylish.
The App You Need
(opens in new tab)
Downloading the free Fitbit app will help you keep on track.

The Fitbit app helps you easily track and monitor your health in more than one way: from steps walked, to calories, to sleep, and everything in between.
Cella writes for iMore on social and photography. She's a true crime enthusiast, bestselling horror author, lipstick collector, buzzkill, and Sicilian. Follow her on Twitter and Instagram: @hellorousseau
Thank you for signing up to iMore. You will receive a verification email shortly.
There was a problem. Please refresh the page and try again.