Does using Fitbit software require a subscription?
Wondering if Fitbit requires a subscription? We've got the answer!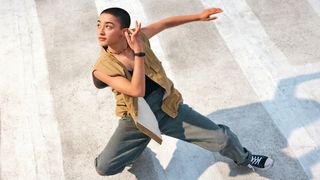 (Image credit: Fitbit)
Does using Fitbit software require a subscription?
Best answer: No, you don't need to pay for a subscription to use Fitbit software. You can download and use the basic Fitbit app for free. However, subscribing to Fitbit Premium — Fitbit's paid subscription service, unlocks more features on your wearable and deeper insights into your health.
Using Fitbit software: The basics
Why you can trust iMore Our expert reviewers spend hours testing and comparing products and services so you can choose the best for you. Find out more about how we test.
To get the most out of your best Fitbit, you'll need to download the free Fitbit app on one or more of your devices like your best MacBook, iPad, or iPhone, and create an account. Once you've created your profile, and synced your Fitbit with the app, all the data your wearable collects will immediately be transferred and stored in your account within the app. You'll get easy access to all your data on the Fitbit Dashboard. This is where you can view all-day activity, set sleep goals, find tools for better rest, track exercise, earn badges, get nutrition advice, and monitor your weight. The software on the free Fitbit app provides everything you need for basic health and fitness tracking and does not require a subscription.
However, if you want to unlock certain features on some Fitbit models, and get even deeper insight into your health, upgrading to Fitbit Premium is worth considering.
Fitbit Premium: What is it?
Fitbit Premium is an upgraded version of the basic Fitbit OS app that's available for purchase for $9.99 a month. You'll get a more in-depth look at your stats and can get even more out of your wearable. Premium grants access to your Daily Readiness Scores, nutrition inspiration, and advanced sleep and stress insights. You'll also get personalized health and fitness guidance to help you achieve your goals.
If you're someone who loves personalized guidance and would appreciate a more in-depth look at your stats, Premium is worth checking out. If you just want to cover the basics in terms of health and fitness tracking, the free Fitbit app will serve you well. Ultimately, utilizing the Fitbit OS software does not require a subscription.
Thank you for signing up to iMore. You will receive a verification email shortly.
There was a problem. Please refresh the page and try again.