Does using Fitbit software require a subscription?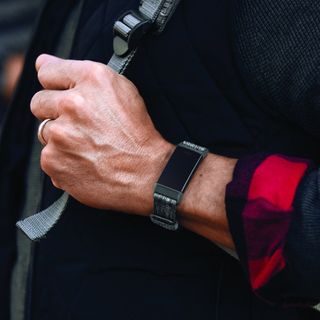 Does using Fitbit software require a subscription?
Best answer: No, you don't need to pay for a subscription to use Fitbit software. However, there are some pretty remarkable benefits that come with a paid subscription to Fitbit Coach Premium.Fitness tracking with free software: Fitbit Charge 3 (opens in new tab) ($150 at Fitbit)Unlock exclusive perks: Fitbit Coach Premium (opens in new tab) ($40/year at Fitbit)
Using Fitbit software: The basics
To get the most out of your Fitbit, you'll need to create a free account. Your data will begin syncing once you connect your device to your computer, tablet, or smartphone. You'll have easy access to all of your data right on the Fitbit dashboard. From there, you can view your stats, track your progress, set goals, log food and water intake, connect with friends, and more. This is ideal for health and fitness enthusiasts who want to view all of their data in one convenient place.
Once you've completed the initial setup, your device will automatically sync to the app throughout the course of the day. You also have the choice of turning the all-day sync off and periodically using the Sync Now option in the app instead. Fitbit recommends syncing your device daily. If you're adamant about keeping track of your daily progress, it's especially important to remember to sync so you don't lose any data. Keep in mind that your device can store daily totals for up to 30 days.
Do more with Fitbit Coach
Anyone can benefit from all of the features that come with using this device and the app. However, if you're a hardcore fitness junkie who's serious about progress and results, you'll fall in love with Fitbit Coach (opens in new tab). Simply download the app for free or visit the website and log in with your existing account (or create a new one if you're just getting started). You'll have access to one personalized program along with a selection of audio and video workouts. Best of all? When you connect your account with Fitbit Coach, your workouts will automatically show up in your exercise history.
For those who are looking to take their fitness to the next level, there's a premium version available that offers three additional programs, a full library of video and workouts, plus other exclusive features. You can purchase the premium subscription on the Fitbit Coach app or website. Save money with the yearly subscription for $40, which is less than $4 per month. If you choose the monthly subscription option, you'll pay $8.
The good news is you can always enjoy a plethora of free perks when you use Fitbit software. If you find yourself craving more, don't hesitate to explore what Fitbit Coach has to offer! If you're still in the market for the perfect fitness tracker, make sure you explore all your options..
Start tracking
(opens in new tab)
Get moving today!

The Fitbit Charge 3 has plenty to offer all on its own, including 24/7 heart rate, all day calorie burn, goal-based exercises, and more. While this is more than enough for some users, you might find yourself wanting more of a challenge. If that's the case, be sure to check out Fitbit Coach.
Explore Perks
(opens in new tab)
Craving more?

If you're looking to do more than simply track your stats, it's time to download Fitbit Coach. The free version provides one personalized program plus audio and video workouts. If you really want to step up your game, go premium for an annual fee of $40.
Get the best of iMore in in your inbox, every day!
Thank you for signing up to iMore. You will receive a verification email shortly.
There was a problem. Please refresh the page and try again.