evasi0n jailbreak confirmed to still be working on iOS 6.1.2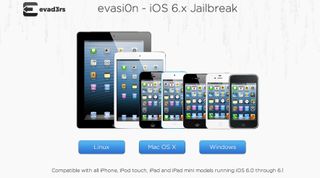 Apple has just released iOS 6.1.2 to address some small issues. That doesn't mean that an update can't render a jailbreak useless. Fortunately planetbeing is reporting that evasi0n appears to still be working under iOS 6.1.2. Obviously, you'll still need to hold off on updating until evasi0n is updated to recognize iOS 6.1.2 as a supported firmware.
According to planetbeing, even though the iPhone 5 and iPad mini have been confirmed to be working with evasi0n on iOS 6.1.2, more testing is still needed before the evad3rs can release an update to support the firmware. This also doesn't mean you should update to iOS 6.1.2 right now, unless you're willing to lose your jailbreak for the time being.
If you're jailbroken, we recommend waiting for evasi0n to be thoroughly tested and updated. After that, remember you must do a restore and update through iTunes and not use the over-the-air (OTA) software update feature to update to iOS 6.1.2 or you could run into issues while trying to jailbreak.
iMore senior editor from 2011 to 2015.
Thanks Allison for the updated report.

No thank you. I won't update until there is a significant update. I don't want to loose all my apps .

I wish evasi0n would work on iOS 6.1.3 or 6.1.4
Get the best of iMore in in your inbox, every day!
Thank you for signing up to iMore. You will receive a verification email shortly.
There was a problem. Please refresh the page and try again.