Fitbit Alta: Top 5 tips and tricks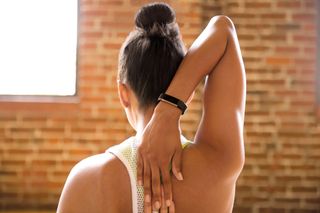 You love your Fitbit Alta because it not only looks stylish on your wrist, it also helps you get healthier. It counts your steps, tells you how long you slept and how often you were restless during the night — and tells you how many calories you burned during your morning run.
We've been using our Fitbit Alta for a few months and we want to share our tips for getting the most out of your fitness tracker.
1. Set up Reminders to Move
Reminders to Move is a neat feature of the Fitbit Alta that helps you stay active throughout the day. When it's set up, your Alta will gently vibrate every hour where your activity level falls below 250 steps — the equivalent of walking around for a few minutes.
While you can't adjust the threshold, you can you can customize the times and days when you want your Reminders to Move to be active. You'll find these settings under the Alta's section of the Fitbit app.
Tap Reminders to Move.
Toggle the Move Reminders switch to turn this feature On or Off.
Tap Start & End Time to select the time-frame.

This will open a small window where you'll be prompted to type in the time range during which Reminders to Move will be active.

Type the starting hour and ending hour you want Reminders to Move to be active in the appropriate fields.
Tap OK.
Tap the Days you want this feature to be active.
2. Turn off Quick View before bed
Quick View automatically activates your Alta's screen when you turn your wrist toward you. This is great during the day when you want to quickly check the time, but the bright screen flaring to life while you or your partner are trying to sleep can get a little annoying — and it shortens the battery's life. Find out detailed steps on how to do this in our Fitbit customization guide.
3. Keep your Fitbit Alta accurate
Believe it or not, your Fitbit Alta's accuracy depends on the Fitbit app knowing which wrist you wear it on and your handedness. The Fitbit app defaults to wearing it on the left wrist and right handedness, but you can easily change this if you're a lefty or you want to wear it on your other wrist. For details on how to do this, check out How to customize your Fitbit
4. Customize the clock face
Your Fitbit Alta has a number of clock faces to choose from, in both vertical and horizontal orientations. To find out how to do this, read our step-by-step guide on customizing your Fitbit.
Vertical works best if you wear your Alta facing up and horizontal is better if you wear it facing down. The Fitbit app will need to sync with your Alta for your changes to take effect.
5. Change up the wristband
It's very easy to change the wristband on the Alta, and that's a good thing because there are a number of different wristbands available that that will change its look completely. You can get additional colors of the regular elastomer wristband, wristbands in supple leather, and even a shiny stainless steel bracelet.
To remove your current wristband, do the following:
Press on the latches on each side of the tracker where the wristband attaches to the body of the tracker.
Gently pull up. The two wristband ends will lift off easily.
To attach a new wristband, do the following:
Align each end with the two sides of the Alta.
Snap the two ends into place.
That's it. Pretty simple, right? Just make sure that the side with prong fastener is placed opposite of the side with the charging port.
See at Amazon (opens in new tab)
What about you?
We've shared our tips and tricks for getting the most out of the Fitbit Alta. What are yours? Let us know in the comments below.
Fitbit
○ Fitbit Buyers Guide
○ Fitbit Users Guide
○ The Best Fitbit to Buy
○ Fitbit News
○ Fitbit Forums
○ Buy on Amazon (opens in new tab)

Get more iMore in your inbox!
Our news, reviews, opinions, and easy to follow guides can turn any iPhone owner into an Apple aficionado
Girl gamer, bookish sort, sci-fi and fantasy lover and writer. Now creating helpful content for Mobile Nations.
My tip is to wake up early and go for a jog!! Which I'm about to do right now. 6am and heading out the door now, Fitbit on wrist!

I just cannot believe the Blaze does not have "Reminders to move" natively. You would think buying the premium choice (just below the Surge) would give you something as "simple" as that...
In this article, suggestion number 2 is GREAT. Fitbit could also have a feature when you can customize which days of the week and at what time you want QuickView to be turned off.....