Here's why Adobe Express' new AI features could be preparing for Apple Vision Pro
Opinion: Firefly AI can be a tool, not a replacement.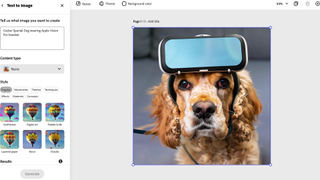 (Image credit: iMore)
If there's one company clearly going all in this year with AI, it's Adobe with its Firefly platform and its latest update for Adobe Express, makes me wonder if this is gearing up for a debut on Apple's Vision Pro headset in 2024.
On June 8, in the middle of WWDC 2023, Adobe announced some new features for Express that revolved around its AI platform called Firefly, which is being integrated into this app as an open beta.
For those not aware, Adobe Express first began as Adobe Spark in 2020, a web app that allowed you to use certain features from Photoshop and other Adobe apps. But it didn't catch on, and it was instead refocused to be Express in 2021, which has been a great way of quickly creating projects in a modern interface within a web browser.
But with these recent updates and Apple dedicating a section for productivity in its showcase of Vision Pro, could we soon be using Adobe Express in Safari on the headset one day?
Express' new updates are laying the groundwork
Available as an Open Beta if you're a Creative Cloud subscriber, there is Text to Image and Text Effects AI features using Firefly, so you can type in what you'd like to insert into a project. Alongside this, the Firefly AI system can help create social media posts, videos, posters, flyers, and more for Instagram, TikTok, and other platforms.
Combined with new animations, PDF support, and many stock images and videos to now choose from thanks to Adobe Stock, Express is already measuring up to be a powerful tool that you can access on a web browser on your Mac and iPad.
Using this Beta the past week, it was impressive how well it worked in Safari. I was asking Firefly to make an image of a Cocker Spaniel wearing the Vision Pro, and while it didn't get the design of the headset right, everything else was spot on.
As you browse Express, everything feels easy to use thanks to the interface - and as I was swapping between iPad and my Mac, using it with my fingers instead of a mouse worked just as well.
But as I was going through Express, I wasn't able to stop shaking the same feeling that I had with Apple's Freeform app earlier this year - this would be ideal on a VR headset.
Picture the spatial scene
Apple confirmed that Microsoft was bringing its Office 365 suite to visionOS, and it was demoed as such, with Excel and Word being shown in spatial reality as the user was working.
But Adobe and Apple have gone hand in hand for years. For so long, there was a demand for Photoshop for iPad, and that finally arrived, even though the Pen tool is yet to make its debut on the platform at the time of writing.
Photoshop, Illustrator, and After Effects are usually the big three apps that people attach Adobe with, but Express could take all of these to another level in Spatial Reality.
What makes Express a great candidate for Vision Pro are two things:
Granted, when used badly, AI can be the ultimate plagiarism tool that lifts information and content without consent. But when you use Adobe Firefly to create text effects or images by just typing what you want into a text box, it becomes a useful tool that's just a small part of creating a project.
So imagine the scene - you've been given a task through FaceTime on Vision Pro to redo some podcast artwork, but you're hitting a wall for ideas. It's one of those days where nothing seems to be giving you any inspiration as to how to approach it.
Instead, you open up a new tab in Safari, go to Adobe Express, and use the 'Text to Image' generator to spur up some ideas.
You get some inspiration from the colors Firefly used, and you go back to Photoshop, ready to use all of the tools it offers.
This is where Express can shine best. It can give you ideas in spatial reality, and then you carry on to complete the brief you were initially given.
2024 could be the start of spatial reality
All of these new updates for Express feel like it's Adobe getting ready for Vision Pro, even though they were curiously left out of the keynote at WWDC.
But once the headset is released in early 2024, I wouldn't be surprised to see Adobe bring out Express as its headline app for it, followed by the rest of its Creative Cloud suite.
And once it does, that could give creatives another reason to, not only buy the Vision Pro, but to renew their Creative Cloud subscription.
We're in exciting times with this category thanks to Apple, but Adobe's clear preparation for this is something I'll be keeping a close eye on for the next year.
Master your iPhone in minutes
iMore offers spot-on advice and guidance from our team of experts, with decades of Apple device experience to lean on. Learn more with iMore!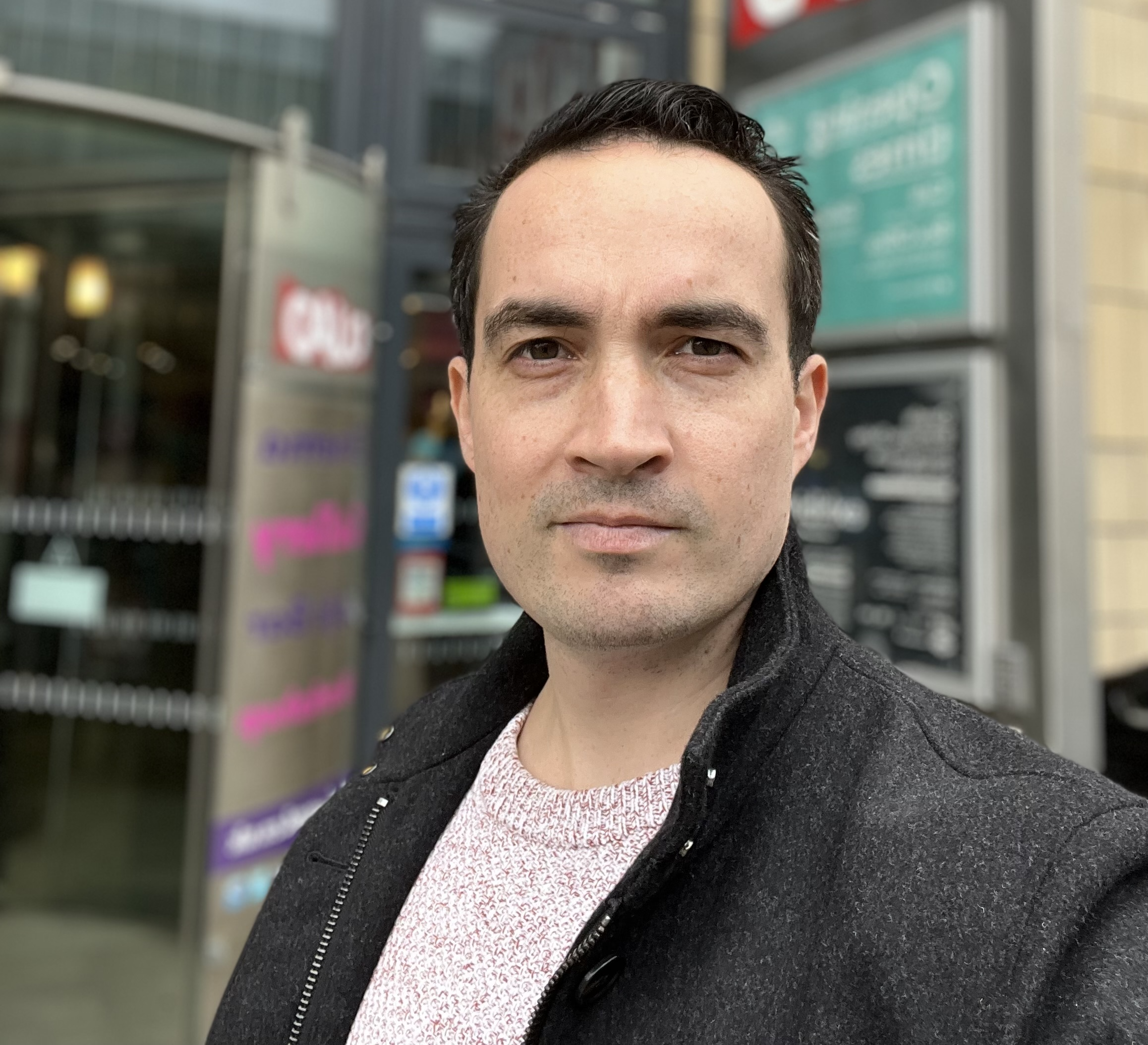 Daryl is iMore's Features Editor, overseeing long-form and in-depth articles and op-eds. Daryl loves using his experience as both a journalist and Apple fan to tell stories about Apple's products and its community, from the apps we use everyday to the products that have been long forgotten in the Cupertino archives.
Previously Software & Downloads Writer at TechRadar, and Deputy Editor at StealthOptional, he's also written a book, 'The Making of Tomb Raider', which tells the story of the beginnings of Lara Croft and the series' early development. He's also written for many other publications including WIRED, MacFormat, Bloody Disgusting, VGC, GamesRadar, Nintendo Life, VRV Blog, The Loop Magazine, SUPER JUMP, Gizmodo, Film Stories, TopTenReviews, Miketendo64 and Daily Star.