Safari App: The Ultimate Guide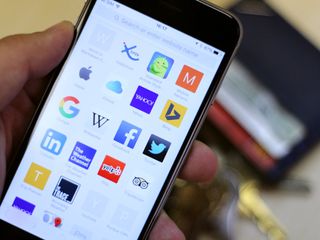 Apple's web browser, Safari, keeps getting faster and better. It sports a smart search bar, tabs, and a special Split View version for iPad users. You can view Shared Links and add articles to your Reading List, or access your saved passwords and credit cards through iCloud Keychain. And you can pay for goods and services using Apple Pay, the company's secure contactless payment system.
If you've been curious about making the most of Safari, here's everything you need to know.
How to find web pages, bookmarks, history, and search page content in Safari on iPhone and iPad
The Smart Search bar is a hybrid of the old address and search bars melded into one universal place to type and go. You can access your default search provider, your browsing history, saved bookmarks, and even specific words on web pages all through the unified Smart Search bar at the top of your Safari browsing window.
How to use private browsing and tabs in Safari on iPhone and iPad
Tabs in Safari lets you keep multiple web pages open at the same time so you can switch between them or refer back to them whenever you want to. You can open links in new tabs so you don't lose what you're currently surfing, and you can even go into Private mode so nothing you search for or navigate to can come back to haunt you.
How to use Bookmarks and Reading List in Safari on iPhone and iPad
Reading List is Apple's take on a read-it-later service: Built into the Safari browser for iPhone and iPad, Reading List let you save any articles you stumble across while browsing the web for offline viewing; you can then go back and peruse them at your convenience. Bookmarks, in contrast, aren't available offline, but can be added to your Favorites bar for easy repeat access. Because both Reading List and Bookmarks sync via iCloud, your links and stories are available while you're on the go with your iPhone, lounging at home with your iPad, or while you're enjoying a coffee at your Mac. Here's how to use them.
How to use Shared Links in Safari on iPhone or iPad
Shared Links let you make a custom feed right inside the iPhone and iPad's built-in web browser, Safari. You can add social accounts and your favorite websites to your Shared Links tab and get all the content that matters to you in one convenient place.
How to block cookies and stop websites from tracking you in Safari
If you've recently noticed that some advertisements you receive within apps seem oddly similar to something you've just been reading about or a game you've just started playing, it's not because Siri is listening in on your conversations or because your iPhone has gained self-awareness. It's because you have ad tracking on your iPhone. The Do Not Track policy exists to prevent social networks, analytics, and online advertising from following you around the internet and recording your browsing patterns. Browsers that respect Do Not Track — like Apple's Safari — will allow you to surf the web in peace and privacy.
How to block ads in Safari
The Web has gotten messy. Whether it's ads, social widgets, or spoilers you want to avoid, you can make it a little less distracting by downloading and enabling content blocker widgets. Here's how to do so on your iPhone, iPad, or iPod touch.
How to clear history and cookies in Safari
Whenever you visit a webpage using the Safari web browser, it gets recorded in your browser history so you can more easily go back and find that page again should you want to. Likewise, cookies get stored to make logins and other information easily available to you. If you don't want a particular page recorded in your history or cookies (we don't judge!) you can always use Private browsing mode. If you forget, however, you can quickly and easily clear your history and cookies and start over.
If you're worried about the safety of your kids while browsing online, we also offer a guide on setting up parental controls to block potentially nasty websites from young eyes.
Any Safari questions?
Any tips we missed or any other questions about Safari on iPhone or iPad? Drop them in the comments below!
Get the best of iMore in your inbox, every day!
Serenity was formerly the Managing Editor at iMore, and now works for Apple. She's been talking, writing about, and tinkering with Apple products since she was old enough to double-click. In her spare time, she sketches, sings, and in her secret superhero life, plays roller derby. Follow her on Twitter @settern.
Yup. This Safari guide [snicker] is quite comprehensive and the video is stylishly and informatively fantastic. The only thing you didn't cover in the video to make it even more comprehensive is Safari's many settings and Siri controls.
Well done Rene & crew! You too Ally, I know you've been writing Safari helpful how-tos. Sent from the iMore App

Why is CrackBerry.com blacklisted? There's no adult content on there not suitable for kids. Oh wait... my Sexy and I Know it video. Well played sir, well played.

That actually was my doing :p

Ally was thinking of the children!

You guys [& gals] are hilarious! I love seeing this kind of fun between the Mobile Nations family.
xD

This is very detail guide. Thanks for the information! Sent from the iMore App

I wanted to say something about all this, but Becjr beat me to it.
Anyway great video and article WELL DONE!!!

Please forgive me for spoiling your comment(s).
[bows respectfully]
:D Sent from the iMore App

I have been having an issue with one of the educational sites that my daughter has to use to supplement her school time with that even though I've included it on the approved/allowed site list it still requires my passcode when ever my daughter tries to log in.
Do you think it's something screwy with that site's code that's making Safari think it's an inappropriate site? Sent from the iMore App

Everything you need to know about iOS7 Safari in one page. Awesome!

Great comprehensive overview. I apologize if it was here and I missed it, but I do wish something had been said of how Safari on the iPhone operates differently now from how it does on the iPad. Used to, you could have something, video for example, streaming in one tab in Safari and move to other tabs to browse around without the playback stopping. It now only does this on the iPad. I used this to stream TWiT from a Safari tab to my Apple TV and still be able to browse on other tabs. Apparently this is no longer possible, which especially sucks because my iPhone 5S is (supposedly) far more capable/faster than my sluggish iPad 3.
Probably not a common concern, but certainly an example of reduced functionality for apparently no reason. I'm sure no one's ever heard of anything like that from Apple.

We'll check into it, thanks. Might just be a bug that needs to be filed with Apple.

Awesome guide. For private browsing I actually prefer using an app that secures my browsing and doesn't keep history, like LoginBox (https://itunes.apple.com/app/id554782625?mt=8&at=10l3Vy&ct=d_im). I think it's safer and keeps the secure sites really secure, plus manages any other type of password.

iOS 10. Would like to make my Safari homepage be a file in my DropBox. Couldn't see any way to navigate to that file, let alone to make it my homepage. Is this doable?

My question is, why is it that iMore's own app won't allow any stories to be saved to Reading List? Had the app for a couple years now, still won't work. This article makes that seem ironic 🤔 Sent from the iMore App

"How to block ads in Safari" - I find it interesting that you give me this information, yet nag me every. single. time. that I visit iMore.com because "ad blockers make you sad."

My safari app on my iPad Air 2 hanged and it is not working, what can I do?

Trying to help my mom convert to a new service provider. Now that she switched providers, when she tries to use her Safari link on the iPad she gets the message "Safari suspended". How do we fix this?

Trying to help my mom convert to a new service provider. Now that she switched providers, when she tries to use her Safari link on the iPad she gets the message "Safari suspended". How do we fix this?

When I turn my iPad to the wide view, I get the bookmarks menu on the left side of the screen which forces what I'm trying to see into a smaller part of the screen. How do I make it so that the bookmark list goes away unless I need it?