Go to the App Store and rate your 5 favorite apps right now!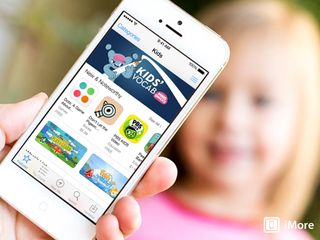 I too hate it when Instagram and other apps continuously popup pleas for ratings. It's an interception of user experience, which makes it jarring, and it happens over and over again, whether I rate the app or not, which makes it intolerable. I understand completely John Gruber's feelings on Daring Fireball:
However, developers' ability to feed their families can very literally rest on the difference between a 3 and a 4+ rating. In the inscrutable world of App Store rankings, ratings hold an enormous amount of power. Sadly, customers are most likely to rate an app when they're upset about something - negative sentiment is the most powerful motivators.
Also, apparently, thanks to auto-updates in iOS 7, the way Apple measures engagement metrics have changed. That means updates don't help developers rank higher or get as much attention (which can translate into downloads or sales) as before. I like Jim Dalrymple's take on The Loop:
Maybe there's more the media can do as well. Here's an idea: Right now, right this very second, please take a moment to go and rate your five favorite, most-used App Store apps. We'll figure out a way to unobtrusively encourage that regularly going forward. We all want more great apps and the only way to get them is to help make them successful.
Once you've rated your apps, please let me know which ones you rated below!
Get the best of iMore in in your inbox, every day!
Rene Ritchie is one of the most respected Apple analysts in the business, reaching a combined audience of over 40 million readers a month. His YouTube channel, Vector, has over 90 thousand subscribers and 14 million views and his podcasts, including Debug, have been downloaded over 20 million times. He also regularly co-hosts MacBreak Weekly for the TWiT network and co-hosted CES Live! and Talk Mobile. Based in Montreal, Rene is a former director of product marketing, web developer, and graphic designer. He's authored several books and appeared on numerous television and radio segments to discuss Apple and the technology industry. When not working, he likes to cook, grapple, and spend time with his friends and family.
Fleksy
Imore
Lire
Muxica
Google search
Blindsquare Sent from the iMore App

Fantastical 2
Tweetbot 3
Pocket
1Password
Alien Blue

Blur
Dead Ahead
Bastion
Puzzlejuice
Twitteriffic 5 These are the most used on my iPad at the moment. Also liked on Facebook to help spread the word too.

Taptapsee Sent from the iMore App

I will probably do some more later, for the first round I chose some of my "everyday" apps. Mailbox
Paprika
iNow
Flipboard
Goodreads

My favourite apps are listed below. But first I'd like to suggest that you check out http://getapplr.com. A different take on app reviews and it has a social aspect to it. It asks you to connect to your apple account but you don't have to. I logged in so it would get my apps and then I logged out. Downcast
Tweetbot 3
Calendars 5
Any list (shopping list)
Mailshot (creates email group lists)

Fantastical 2
Downcast
Tweetbot 3
Instagram
Bible

Camera+
Pocket
iMPlayer
Clumsy Ninja
Mailbox (Even though I don't use it very much, I just find it so darn awesome. I just wish they'd support other email services soon)
& iMore Sent from the iMore App

Added a few more with the help of my nephew:
Flow
Dumb Ways To Die
Fruit Ninja
Coin Dozer
Nimble Quest
Temple Run 2
Zombie Tsunami Sent from the iMore App

Thanks for the reminder. I just rated Camera+, Feedly, 1Password, Sonos, and TWiTPad. I use these programs every day and couldn't imagine that my iPad/iPhone experience would be as great without them.

Also, please do periodically remind us to rate apps. If I use it more than a couple of times a week I probably like it and I should rate it.

Just rated my five and a bonus. Here are my favorites: 1. 1Password
2. Evernote
3. Zite
4. Tweetbot 3
5. iMore Bonus
7. Flipboard
8. OmniFocus 2 Sent from the iMore App

iMore
The Civil War Today
Star-Telegram E-Edition
Next Issue
Feedly Sent from the iMore App

Fantastical
Tweetbot
Pocket Casts
Reeder
Drafts Thanks for the reminder, Rene!

I rated the following:
Pocket
USAA Mobile
Watch ESPN Mobile
Feedly
Score Mobile
It's Bedlam time baby! Sent from the iMore App

If they ask me once when I say NO .... and never push me again .... I'll rate them accordingly. Otherwise .... 1 STAR ... and DELETE and never ever download anything from that developer. Same with games....no matter how bad I want a game, any stupid in-app purchase like buy 100,000 block of golds for $99.99 .... oh man!

1. Byline
2. 1Password
3. Instacast
4. Yahoo Sports
5. ESPN Radio
bonus: 6. Carbon Fin Outliner

Wow, byline is the ugliest RSS reader in the AppStore

Pocket Informant
Weatherbug
The app for my bank
Google maps
Pages I use a number of others near daily also. Like others, I'll dump an app without thought if I find one I like better. It's gotta be a quality app or I'm done with it. Sent from the iMore App

It drives me nuts when I'm using an app and every time I open it RATE US! This causes me to not rate it and if I don't absolutely need it, by by. I rate apps if they are great it if they are bad. Takes little time and helps the product going forward, but give me pop ups and no go. Mikey shorts
Machash
USA Today
OneNote ( microsoft one truly great app)
Digg

Rene,
your missing the part where the developer says " your 5 star reviews powers free updates". It truth most developers just want a 5 star not a truthful one. Sent from the iMore App

I regularly rate after a week of use. I update my ratings following updates of my favorite apps. 90% of the time it's to express gratitude and offer reasonable requests that I hope will improve the app because I'd like to continue using it as well as support the developer(s).
I love it when apps have feedback and ratings support in their settings. 5 of my recent:
Bible for Kids
Tweetbot 3
Toca Hair Salon Me
Speedtest.net Mobile
Mathboard (*I do not like being asked to rate apps.
My #1 app killing experience - greedy, pilfering IAPs.) Sent from the iMore App

iMore 1 Star - I'm annoyed with this article

May if rating apps was easier. You have to sign in then sign in again. Also, you need to find the app you want to rate, then when it gets updated your comment isn't displayed. It takes time and effort. If I could just quickly submit a review, that would be nicer. Saying that, I will go do that the know. :)

As someone without a job at the moment I can appreciate their plight, but begging for reviews via popups that fly out and interrupt me would be like trying to engage customers in a store by walking up and hitting them with my hat. But then again, this is a world where someone thinks a piece of software that turns on an LED to use as a flashlight is worth money. So maybe a lot of these folks are the software world's version of people in the mall that step out in your way and try to sell you e-cigarettes and Dead Sea salt.

Fantastical two
Tweetbot three
Olivetree Bible plus maps
iBooks
List Master

1. My checkbook (Surprise Software)
2. Voxer
3. FIFA
4. Fantastical
5. iTranslate Sent from the iMore App

1. Zite (better than Flipboard)
2. Evernote
3. Kustom Note (use templates or create your own--integrated with Evernote)
4. WeatherLine/Dark Sky
5. Square/Register

Pocket Informant Pro
Weatherbug
iBank
TomTom USA
Google Maps

Tweetbot 3
Fantastical 2
Reeder 2
iMore
Drafts
MoneyWiz
Pocket
Launch Center Pro I had already left reviews for these apps, but I resubmitted them since most of these have had version updates since then. Sent from the iMore App

Notability
Flipboard
Yelp
Runkeeper
Shine

There are definitely steps that developers can to take present "rate this app" prompts in a user-friendly way. I wrote up some general guidelines for developers looking to do so: http://codeslinging.com/2013/12/on-rate-this-app-customer-satisfaction-a...

Calculator+
https://itunes.apple.com/us/app/calculator+/id351815470?mt=&at=10l3Vy Day one
https://itunes.apple.com/us/app/day-one-journal-diary/id421706526?mt=&at... Yahoo weather
https://itunes.apple.com/us/app/yahoo-weather/id628677149?mt=&at=10l3Vy Evernote
https://itunes.apple.com/us/app/evernote/id281796108?mt=&at=10l3Vy iMore
https://itunes.apple.com/us/app/imore/id511668903?mt=&at=10l3Vy Sent from the iMore App

Dropbox
Fantastical
Google
Inrix
Files

Tweetbot
Newsify (most underrated RSS app)
Downcast
Pocket
OliveTree Bible Reader Oh, darn it...five is too few. :) Documents by Readdle
Amazon Kindle
USAA
Galaxy on Fire 2 (my current game addiction)

Bible (youversion)
Ticket to Ride
Candy Crush Saga
Yahoo Weather
Stampede Run Sent from the iMore App

1. iMore
2. YouTube
3. Instagram
4. Netflix
5. Lockergnome Sent from the iMore App

Tweetbot 3
Pocket Casts
1Password
ANZ GoMoney
TripView I leave at least 5 reviews a week. As I buy prob 20 apps a week, mostly games. Sent from the iMore App

Google Gmail
Google Maps
Google+
Youtube
Google Search
Google Earth
Google Chrome That's about it for me.

Fantastical 2
Day One
WillyWeather
MoneyWell
MileBug

Fantastical 2
Notability
Any.do
Tweetbot 3
4Square My most used app. Just rated them. Next is imore which I use daily! I try to review apps that I use regularly. Thanks for this post. I will do it every couple of days. Helping me to step my writing game up too!

PocketInformant
ListMaster
RoadTrip
SleepCycle
MapMyFitness Sent from the iMore App

Comic Zeal
Zite
TV Guide
Lux Deluxe
Dropzap
Yahoo Sports
Numbers

Tweetbot
Lift
Phonetrait
Instagram
Path

Im not a big Gamer but i do have a few on my iPad Mini Retina and iPhone5 for those Dr's visits, and as i work from home, i have a App's on my iPad Mini and iPhone to cover EVERY App i use on my Mac from day to day, so when I'm out and about, i can still do business, then again, i have Air Connect to Connect remotely to my Mac if need be.
Living in Australia i like to support local talent, so there are a few Aussie Apps, that are functional to what i need, but anyways . . There are those Apps, that haven't been updated for 12 months that i never bother with, as it seems the Devs can't be bothered to update the App or seem to read comments and then act on them.
Here is a few that i like and always give ratings too. Procreate 2
OzTV
Aus Weather
Textastic
Parcel
PDFPen
ShutterSnitch
Fantastical 2
Pure
Air Connect/Sharing/Login

I'm not usually proactive on ratings and reviews. Thanks for prompting me! Feedly
iAnnotate PDF
Tapatalk
BaconReader
Waze Sent from the iMore App

Another thing that irks me most is just after downloading an app; a pop up will appear and ask me to rate the app. Like ,really? I just downloaded the app and haven't had a chance to try it and you're asking me to rate it? Seriously?

I rated
Things *****
Fantastical *****
iMore *****
Netflix ***
Facebook Messenger **** Sent from the iMore App

I rated
1password
USAA mobile
WellsFargo
Score Mobile
Amazon Sent from the iMore App

There should just be a "recommend/don't recommend box within apps, which feeds through to the App Store. When you are in the App Store, there could be a "review your apps" section (perhaps by the purchased area), which allows you to expand on your verdict of you wish.

AddWater
LoseIt!
iSmoothRun
Tweetbot
Weather! (Yahoo) Extra Credit:
Nest
USAA Mobile

MxTube
Tweetbot 3/2
Fantastical 2
Score mobile
Whatsapp Sent from the iMore App

Ohhhh that's so difficult lol
Print n share
writepdf
angry birds
le vamp
instagram

I have a few PDF apps, but i no longer have one that converts webpages to pdf's. i used to love and rely on 'Print to PDF', but Apple shut them down. Does 'WritePDF' have this functionality?

After reading everyone's list, i went ahead and purchased Fantastical 2 - so in addition to all these apps getting some new reviews, maybe some of them are getting some sales as well. Addendum to my reviews: I have now also reviewed Lose It
Netflix
Kingdom Rush
Echofon

Most-Used & Loved apps (outside of Apple's included Maps, Mail, & Safari): Pulse
Eye-Fi
FaceBook
Tie between InstaPaper & GoodReader
Streaming Apps (YouTube, HBO Go, NetFlix, WatchESPN)

1. Zite 2. Tweetbot 3 3.Evernote 4. Songza 5. Prismatic Sent from the iMore App

I tried to pick some that aren't already the most popular out there. (One's I don't see in the top 100). Hopefully this will help the smaller guys who are doing great work get the recognition they deserve. 1. Next Episode (best TV tracking app out there!)
2. Pocket Casts (podcasts)
3. Bodyweight Training (workouts)
4. Rise (Alarm Clock)
5. Zedge (wallpapers) The obvious everyday apps are Facebook, Twitter, The Weather Channel, IMDB, Chive, and Kindle. I will probably rate these, but I believe the point of this was to help out the small Devs that don't hit the top of the charts, but are still making great apps. Also, thanks to everyone for your lists. Definitely have some new apps to try out this week!

Feedly
Foursquare
Rdio
Starbucks
The Score

KissMS - after SMS and MMS, is a good app for sharing kiss to your beloved ones. App Store - https://itunes.apple.com/in/app/kissms/id755600884?mt=8 Site - www.kissms.me
FaceBook - https://www.facebook.com/kissms.app.3
Twitter - https://twitter.com/@KissmsApp
Google+ - https://plus.google.com/108067323093083969412
Youtube - http://www.youtube.com/channel/UCSnc0iTUER8JQcrkME0OvJw

Best apps I cannot live without: 24me - incredible productivity app, uniting your calendars and tasks into one place
Whatsapp
Viber
Snapchat
Waze

HighNoon 2
PayPal
BADLAND
IMore
TurboScan Sent from the iMore App

** Our app reviews are associated with our iTunes Apple ID... The apps should have a trigger that detects when we've submitted a review for their app and not ask us to review if we already have... Apple could do this - It could see that we have "Bleh" registered as a downloaded app and then check to see if our account has provided an app review or not. If "yes", there could be an API to signal the app that a review has been processed and it should no longer implement a review request while using the app.
Ta-daaa!

Day One
Tweetbot
iA Writer
Dark Sky
Vesper

Foursquare
Toshl
Camera+
Bodytrack.it
Zombies, run! This is a great idea. I tend to hit 'not now' on review pop ups without even thinking about it but if I use it a lot, it clearly deserves a rating. Off to do these now.

NPR News
Total Baby
baby rattle bab bab
Wi-Fi enabled Radio Thermostat
The Monster at the End of This Book...starring Grover!
Another Monster at the End of This Book...Starring Grover and Elmo
PostalPix Photo Prints
Camera+
Downcast

I hate your "please comment" begging as much as the "please rate my app" beggars.
Thank you for signing up to iMore. You will receive a verification email shortly.
There was a problem. Please refresh the page and try again.