Google Docs for iOS now lets you approve or reject document changes, edit tables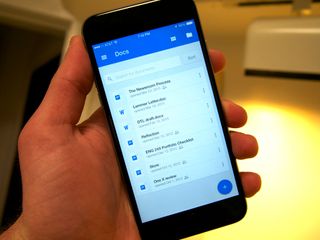 Here's the full breakdown of what's new in today's Google Docs update:
Table editing
Accept and reject suggested edits from the comment stream
Bug fixes and enhancements
If you're a heavy user of Google Docs on iOS, these no doubt come as welcome changes to the app. Table editing has been sorely absent from the app for some time, and the ability to accept and reject changes that other users make to a document from your iPhone or iPad is a pretty nice quality-of-life improvement. If you'd like to snag the update now, you can do so from the store link below.
Thank you for signing up to iMore. You will receive a verification email shortly.
There was a problem. Please refresh the page and try again.