The popularity of Epic Games' Fortnite has grown ever since its release; when the company announced last week that the game would be coming to iOS, we saw tons of extreme excitement across the web.
But though I play all sorts of games on iOS and the Switch, Fortnite hadn't been on my radar until I heard about Epic's mobile version: This port is was my first venture into Fortnite's insane 100-man combat arena.
It's been just under 24 hours since I received Fortnite on my iPhone, and while I don't feel comfortable giving a complete review of the game just yet — especially since all the features aren't live — here are some initial impressions.
An absolutely amazing port
As I mentioned before, while I haven't played Fortnite's Battle Royale mode on a console, I've watched numerous streamers and YouTubers play the game over the months; after just a few matches of Battle Royale on iPhone, I can definitively say that this is the best mobile port of an AAA console/PC game I've seen.
I'm not sure how Epic pulled it off, but Fortnite runs so smoothly on my iPhone that I'm still in shock everytime I load it up. Other than Fortnite's controls, it feels like I'm playing on a PC. I've probably played somewhere around 30 matches in the 24 hours since downloading the game, and have yet to experience a single glitch, hiccup, frame-rate drop, or any other malfunction. That's a huge victory for any mobile game, let alone a port still in a limited release/soft launch window.
Of course, your mileage may vary when it comes to performance: I've played all my games on my speedy home Wi-Fi network, using the latest-generation iPhone 8 Plus. As more users are invited to play on Fortnite's servers, this may change; for the moment, however, I'm very impressed with how well it runs.
Fortnite for iOS vs consoles: The differences in the mobile port
Epic told gamers before launch that Fortnitet's Battle Royale mode would have all the features present in the PC and console versions. Not all of these features are currently live in this soft launch period, but everything should be ready to go by the public launch, ensuring that all gamers get the full Fortnite experience — whether you're on an iPhone or a Playstation.
That said, Epic has also added a few tweaks to its mobile port; these improvements make the game more friendly to on-the-go players, and a couple of them feel truly brilliant.
How often do you play mobile games with the sound off? In a game like Fortnite Battle Royale, where hearing player footsteps and gunshot echoes give you a huge advantage, playing without sound could be a miserable experience. But Epic came up with an incredibly clever way to mitigate this issue.
In addition to the various Fortnite noises, you'll see sound indicators pop up on the screen whenever someone shoots a weapon or moves around. These indicators can help you figure out which way the sound is coming from as well as indicate how close those noises are to your present location. It's a smart way to make the game playable without sound if you want or need to, embracing the heart of what mobile gaming is all about: taking your games with you wherever you roam.
Fortnite: Noob-friendly controls
Given that this is the first time I've properly played Fortnite Battle Royale, it goes without saying that I absolutely suck. But I'm learning — and one big help has been the easy-to-use iPhone controls.
On-screen controls for dual-stick shooters have never been my favorite control method, but Epic has obviously put time into making the virtual buttons for Fortnite Battle Royale pretty darn good.
The controls are responsive, and the buttons on the screen for actions (such as jumping or crafting) don't take up too much real estate, allowing you to still see the game you're playing without covering the screen with your meat hands.
I do hope that Epic Games eventually brings MFi controller support to the game to further enhance the experience, but the digital controls are still more than functional if you want to play a few rounds on the go.
The churn and the brawl
The battle royale style of game is extremely popular right now, but its gameplay repetition can put some people off. After all, every match is on the same map, and you're always doing the same things in pretty much the same order. Finding weapons and items, running to the safe zone... and, of course, attempting to eliminate everyone else you see.
On the plus side, Fortnite's crafting system is a cool addition to the formula; being able to build walls and other structures in between your enemy almost instantly spices the game up, as do the randomness of the item drops.
Repetitive doesn't necessarily have to be bad; I just think it's important for gamers — especially newbies to the game like me — need to be aware that it can be a little repetitive in nature. That's less a weakness of the port, however, and more about the game's design itself.
Overall impressions
So far, I have been extremely impressed with Fortnite, and it's hooked me far more than I initially thought.
A big reason for why I love it so much is just how well it's produced. It looks and feels like an AAA console game — and that's hard to do on mobile. In addition, Epic Games took its time to really think about how mobile gamers play games, then built the game with on-the-go experiences in mind. I love that.
Even if you're skeptical of the brawl format, Fortnite Battle Royale gets so much right that I find it pretty much impossible to resist.
You can sign up for an invite to the game on Fortnite's website; the game should be open to the public in the next few weeks.
Are you playing Fortnite on iOS?
Do you love it, hate it, or are you still waiting to try it? Let me know in the comments down below!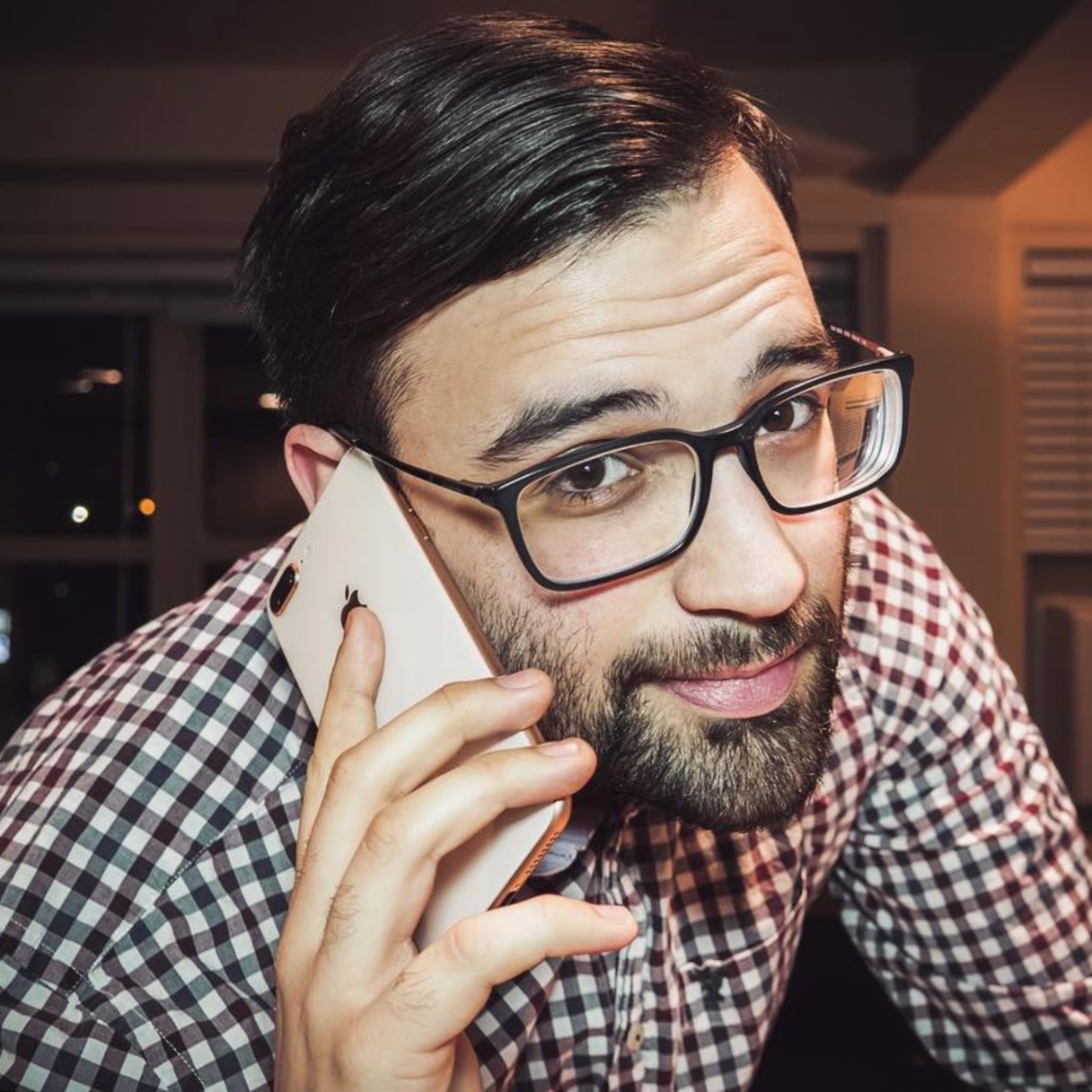 Luke Filipowicz has been a writer at iMore, covering Apple for nearly a decade now. He writes a lot about Apple Watch and iPad but covers the iPhone and Mac as well. He often describes himself as an "Apple user on a budget" and firmly believes that great technology can be affordable if you know where to look. Luke also heads up the iMore Show — a weekly podcast focusing on Apple news, rumors, and products but likes to have some fun along the way.
Luke knows he spends more time on Twitter than he probably should, so feel free to follow him or give him a shout on social media @LukeFilipowicz.