Fortnite: Everything you need to know!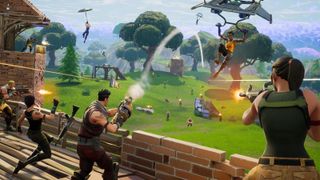 (Image credit: Epic Games)
The battle royale hit Fortnite for iOS is now ready to download to everyone who has an iOS device. Whether you've been lucky enough to have the game since the invited event started, or you're just downloading it right now, you may be wondering what it's all about.
Here's everything you need to know about Fortnite Battle Royale.
Free - Download Now
What's new with Fortnite?
November 27, 2018: Fortnite gets into the Christmas spirit with new gift-giving feature!
Epic Games is getting into the Christmas spirit this year, by offering a way to give cosmetic items to your friends as gifts, but only for a limited time.
Once the update launches, you will be able to go to the normal Fornite shop and instead of just purchases cosmetic items, you'll be able to purchase them as a gift, write a small personal message if you desire, and then send them along to a friend. This is coming to all platforms, except iOS, because Apple's policies won't allow it.
In order to be able to purchase gifts for people, you'll need to have two-factor authentication activated on your Epic Games account.
September 4, 2018: Epic Games shows off Fortnite's next game mode!
During Penny Arcade Expo (PAX), Fornite gave everyone a sneak peek at the new limited time game mode called The Getaway.
The Getaway is a squad-based game mode that will see teams competing for precious jewels that are scattered in safes around the map. Be the first team to grab a jewel and make it back to your team's van to win the game.
You can play this creative and fun new mode tomorrow, so get on with the heist!
Not only is The Getaway part of the larger High Stakes event that Epic Games is launching tomorrow, but there will be some new skins as well. The classic white heist suit and four different masks will be unlockable through new challenges during the High Stakes event.
A new weapon/item is also coming to the game tomorrow known as the Grappler. It functions a lot like a hook shot — letting you grab on to ledges and other surfaces and pulling you to them — but it uses a plunger instead of the more practically metal hook. Fortnite is nothing, if not whimsical!
July 12, 2018: The fifth season of Fortnite is now live and you can hop out of the battle bus into some new wacky fun!
The first thing you'll notice with season five of Fortnite is the map is different! With old locations still standing strong —like Tilted Towers — and a completely new desert-like section home to Paradise Palms, there's a bunch of new stuff to explore!
New Vehicle: All Terrain Kart
Fortnite has its first proper vehicle since launch, and its the new All Terrain Kart (or ATK)! You and three friends can all jump on the glorified golf kart and take it for a ride around the island! Get your squad together and roll in style!
Those temporal rifts you've been seeing on the map for a while now, you can now jump into them! When you enter a rift, you'll be transported to a different part of the map and given the ability to parachute back down on the island!
The iOS version of Fortnite got a handy new feature, Auto Aim mode. After updating the game on your iPhone, you'll get a prompt to choose which shooting mode you'd like to use.
Auto Aim will automatically fire when you have an enemy in your crosshairs. You can also choose to have a dedicated fire button or tap anywhere on the screen to fire as you could before.
Motion controls for Nintendo Switch
Epic Games has added motion control support to the Nintendo Switch version of Fortnite. You can choose to turn them on in the settings if you want to be able to use the motion controls while you try to take down 99 other players.
Of course, as always, Epic Games has done a bunch of minor updates, and updates to the Save The World mode. If you want to see every little detail, check out the full patch notes on the Epic Games website.
Epic Games constantly puts new content into Fortnite, and the latest patch is no exception. Here's the newest stuff to hit Fortnite!
How Limited Time Mode: Final Fight: Teams of 20 works
A new mode called LIMITED TIME MODE: FINAL FIGHT: TEAMS OF 20, will have you and 19 of your friend's showdown against other teams.
Final Fight plays similar to standard Battle Royale, but instead of the Storm circles closing all the way, the Storm stops after the 3rd circle.
When the circles have finished closing in, the final countdown timer will begin.
The remaining teams will battle it out until the timer expires.
The team with the most players remaining at the end of the timer wins!
In the event of a tie, the two (or more) teams tied for the lead win the match.
New Weapon: Stink Bomb
The newest weapon in Fortnite isn't a new gun, but rather a new type of grenade that will leave your opponents feeling gross. The Stink Bomb is a hand-thrown projectile that can cause quite the ruckus.
Stink Bomb Stats - Creates a stinky cloud that deals 5 damage every half-second within the cloud. - 9-second duration. - Epic rarity. - Can be found from floor loot, chests, and Vending Machines. - Loot in stacks of 3 with a maximum stack of 5.
Rocket Launcher changes
The Rocket Launcher in Fortnite can be a powerful tool, but it did receive some minor tweaking in the latest patch. The reload times of the rocket launcher have now been slightly increased based on rarity.
Rare: 2.3 seconds to 2.8.
Epic: 2.185 seconds to 2.66.
Legendary: 2.07 to 2.52.
June 12, 2018: Fornite launches on the Nintendo Switch today!
With E3 in full swing, Nintendo's video conference wasting no time announcing Fortnite for the Nintendo Switch, but perhaps the most surprising news is you'll be able to download Fortnite today!
Starting at 1 PM ET (or 10 AM PT), if you head to the Nintendo eShop on your Switch, you can download Fornite for free!
May 18, 2018: Customizable HUD and new weapon hit Fortnite in latest update.
Epic Games has been doing a good job and keep the Fortnite community happy with update after update, and the newest update brings on of the more requested feature to the mobile platform.
You can now customize the heads-up-display (HUD), meaning you can move around the on-screen buttons to exactly where you want them. Plus, you can even resize buttons as well ass other aspects of the HUD like the map, meaning you can play the game the way that suits you! To change the HUD, all you need to do is go into Fornite's settings and click on the HUD Layout Tool, and you'll be changing stuff around in no time!
Of course, Epic Games released a new gun into the wild, the Burst Assualt Rifle is now possible to find across the map. It can be found in as a common, uncommon, rare, epic, and lengendary versions and it fires 3-round bursts making it easier to keep your aim steady.
May 8, 2018: Infinity Gauntlet Battle Royale is now live!
Fortnite has added a brand-new game mode to celebrate the epicness of Avengers: Infinity War. Infinity Gauntlet mode lets you fight for the imfamous Inifinty Gauntlet and the lucky weilder will transform into Thanos!
It's still the same 100 vs 100 battle royale gameplay you love, but you may come across a super powered up player as Thanos. Of course, if you managed to defeat Thanos, the gauntlet will drop and you can pick it up, if you're lucky.
May 1, 2018: Fortnite Season 4 is here, and the comet has changed a few things around!
This morning Fortnite season 4 started out with a bang, as a comet touched down on the island destroying an old familiar location and leaving new goodies for you to find during your battle royale.
Dusty Depot is no more, but in its place rests the hole the meteorite created aptly named Dusty Divot. Not only has this changed a bit of the map, the space rock has left a new item behind.
You can visit Dusty Divot and pick up the glowing rocks you might find, named Hop Rocks. You can consume the rocks and jump into the air as if you were in lower gravity! Leap higher and farther to gain advantages on the other players! Plus, Dusty Divot is the biggest crater left behind, but they are a few other smaller ones around, so make sure you keep exploring.
There's also a completely new location on the island called Risky Reels, it's in the top right corner of the map. The area is full of a few new buildings, and t appears that part of the comet may have hit here too! Go check it out as soon as you can!
On top of the map changes, the season 4 update also brings news skins for players to collect, and a bunch of stability improvements and bug fixes.
April 30, 2018: Fortnite Season 4 starts tomorrow!
After a few weeks of guessing when it was going happen, Fornite announced that tomorrow start Fortnite Season 4! Will a meteor hit? Will superheroes be running around? Will the map change drastically? We will have to wait and see!
April 26, 2018: Fortnite Season 4 announced, possible superhero theme inbound
From Windows Central:
The end of the Fortnite Battle Royale Season 3 Battle Pass is almost upon us, and with just four days of that remaining, Epic Games has officially announced the new season.
The cryptic teaser seems to suggest some kind of superhero theme, and given everyone who bought the Season 3 Battle Pass was rewarded with an outfit immediately, perhaps we'll be getting that this time around.
And if you look really closely the graphic looks a lot like the comet or meteor or whatever it actually is that is currently visible in the sky over the map. Combined with the recent appearance of emergency sirens and Llama broadcast messages on TV screens across the map, and the "brace for impact" slogan on the Fortnite website, could we finally be about to see what's going to happen?
Will Tilted Towers be wiped out completely? Or is it all just a wild conspiracy theory? Either way, Epic is doing a great job of keeping the community on tenterhooks and it looks like we're a matter of days from finding out.
April 11, 2018: 50v50 battles and a fancy new item headline the newest Fortnite update.
Epic Games released its 3.5 patches today with a ton of updates to announce.
The newest item you can find in Fortnite is called the Port-A-Fort, which instantly builds a fort around you. What normal would take a ton of materials and a few minutes now takes one item. Plus, Epic Games has said that a 50 vs 50 team battle royale mode will be coming soon.
One of the more exciting announcements, was around the in-game currency known as V-Bucks. Purchased V-Bucks are now shared between Xbox One, PC and mobile, meaning you can take advantages of low prices, or sales on one platform and still use you V-Bucks on those platforms. Unfortunately, PS4 players are currently left out of the fun.
For more details on other Fortnite updates or to see a full list of bugs they have squished, see the patch notes.
April 2, 2018: Fornite is available to all iOS users!
Epic Game took to Twitter this morning to announce the most exciting news for people who have been dying to play Fortnite!
That's right, as of right now you can download Fortnite and start playing on all supported iOS devices. If you've been dying to play the battle royale game on mobile, now is your chance!
Fortnite is compatible with iPhone SE, iPhone 6S, iPhone 7, iPhone 8, and the iPhone X. It's also supported on the iPad Mini 4, iPad Air 2, the iPad 5th and 6th generation, and all iPad Pros.
March 29, 2018: Guided Missile is now available!
The new Guided Missile is available in Fortnite and it gives you the ability to control the flight path of your rockets! The Epic or Legendary item will leave you vulnerable and motionless as you control the rockets, so make sure you choose the right time to use it!
Damage to Players: 105 (Epic) or 110 (Legendary)
Damage to Environment: 1000
Lifetime: 18 seconds
Time Between Shots: 3.13 seconds
Rocket Speed: 1300 units/second
Rocket Health: 100
For a complete list of all bug fixes as well as changes on the console and PC versions of Fortnite, check out the patch notes for yourself.
March 22, 2018: The new Heavy Shotgun is available now!
In a small update to Fortnite today, Epic Games released its newest weapon onto the battlefeild — the Heavy Shotgun.
This epic (purple) is everything you expect in a shotgun with one major exception, the Heavy Shotgun sports an increased range. It can take down enemies effectively from almost twice as far as the Tactical and Pump Shotgun that already exist in the game.
Here's a quick break down of the Heavy Shotgun's stats:
DPS: 73.5
Damage: 73.5
Fire Rate: 1.0
Magazine size: 7
Reload Time: 5.9
One thing is for certain, if you come across this beast of a weapon in your game, make sure you scoop it up!
March 21, 2018: BLITZ! (Solo) mode comes to Fortnite
Epic Games' has released a new mode for the Fortnite on iOS called BLITZ! (Solo). It's a more extreme version of the regular solo mode that pits you against 99 other players in the last man standing competition.
The biggest difference between BLITZ! and a regular solo game is how quickly the map shrinks. You'll have much less time to get to the safe zone and avoid the storm, meaning you're bound to run into other players much earlier on and more often! Plus, there's more loot to be found in BLITZ! than a normal solo game, so you should still be able to equip yourself pretty well once you land on the map!
March 20, 2018: Fortnite earns more than $1M in in-app purchases in first 72 hours
Bringing Fortnite to mobile devices was the right move. According to a new report from SensorTower, in the first 72 hours of them going live in-app purchases accounted for more than $1 million in transactions. It's a record-setting earnings streak, says Randy Nelson of SensorTower:
It'll be interesting to see what kind of figures Fortnite brings in once the game exits the invite-only stage.
March 15, 2018: Beta invite codes are rolling out for Fortnite Battle Royale for iPhone!
Today, beta testers that signed up to test Fortnite Battle Royale on iPhone have started to receive their invite codes. It seems if you were able to sign up before the big crash, you might have an email in your inbox right now. If you were thwarted by server overloads, you may be waiting just a little bit longer for Epic to invite you to the mobile game.
The email invite reads,
What is Fortnite?
Imagine for a second that Minecraft and PlayerUnknown's Battlegrounds had a baby — that's a pretty good way of describing Fortnite. In other words, it's a competitive third-person shooter that pits you against 99 other players in a battle for the last man standing. Plus, the game throws in elements of crafting, mining, and building, which you can utilize or ignore depending on your preference.
How do I play?
The goal of Fortnite Battle Royale is to be the last person alive in the match, which could have as many as 99 other players.
When you start the game, you fall from the sky with a wing suit and a parachute and land somewhere on the giant island tasked with finding items, guns, and ammo to defend yourself and take out other players. Of course, every couple of minutes, the map gets smaller, forcing all the remaining players to converge on a specific part of the map. This forces players out of hiding and ensures that the game will actually end, because eventually, the map gets so small that there's not really anywhere to hide.
You can only carry so many guns and items at once, and once you die you're out of the game, meaning you'll have to manage your loadout and equipment fairly often to give yourself the best chance of survival.
I mentioned before that there's a crafting element to the game, and that's true. Every player has a pickaxe that can be used to tear down or break pretty much anything in the game into raw resources. These resources can then be used to make structures, such as walls, stairs, doors, and a ton of other things. To be clear, you don't have to use these features, but quickly putting up a wall or other structure to avoid enemy fire is definitely one strategy people ue.
When can I play it?
The short answer is I don't know; however, it's a little more complicated than that. The beta version of Fortnite: Battle Royale launched to select people on March 12th 2018, but Epic Games (the developers), have said they will be rolling out new invites to the beta as time goes on.
In plain terms, you can go to the Fortnite Battle Royale website, enter your email, and sign up to receive an invite to the game when more become available. When exactly you will get an invite to try the game is anybody's guess, but I know if you want a chance to play it as soon as you can, you need to sign up!
On top that, players who receive invites to the beta from Epic Games will also get friend invite codes to share with others. How many codes is unspecified, but it sounds like the people lucky enough to get in on the beta will have the chance to get a few other people into the action sooner!
NOTE: The Fortnite website has been going down a lot due to increased traffic and some scheduled maintenance. If you receive a 404 message while trying to load the site, you'll need to wait until the site is back up and running.
How much will it cost?
The game will be free to download — even the console and PC version of the game are free to download — but there will likely be some in-app purchases.
I don't know all the details (since the game hasn't launched yet) but in the console and PC versions, Epic Games has character skins and other cosmetic add-ons for purchase.
Epic Games has said the game will be the same as the console version that people know and love, so I can't imagine them changing anything for the mobile release.
Is it cross-platform?
Epic Games has said that Fortnite Battle Royale on mobile will support cross-platform play between the PlayStation 4, PC, Mac, iOS, and eventually the Android versions. As of right now, the Xbox One is the out man out. Epic Games has said they are working on getting Xbox One into the fold; however, no date on when that will be completed has been announced.
What else do you want to know?
Let me know in the comments down below, and I'll try to give you an answer!
Master your iPhone in minutes
iMore offers spot-on advice and guidance from our team of experts, with decades of Apple device experience to lean on. Learn more with iMore!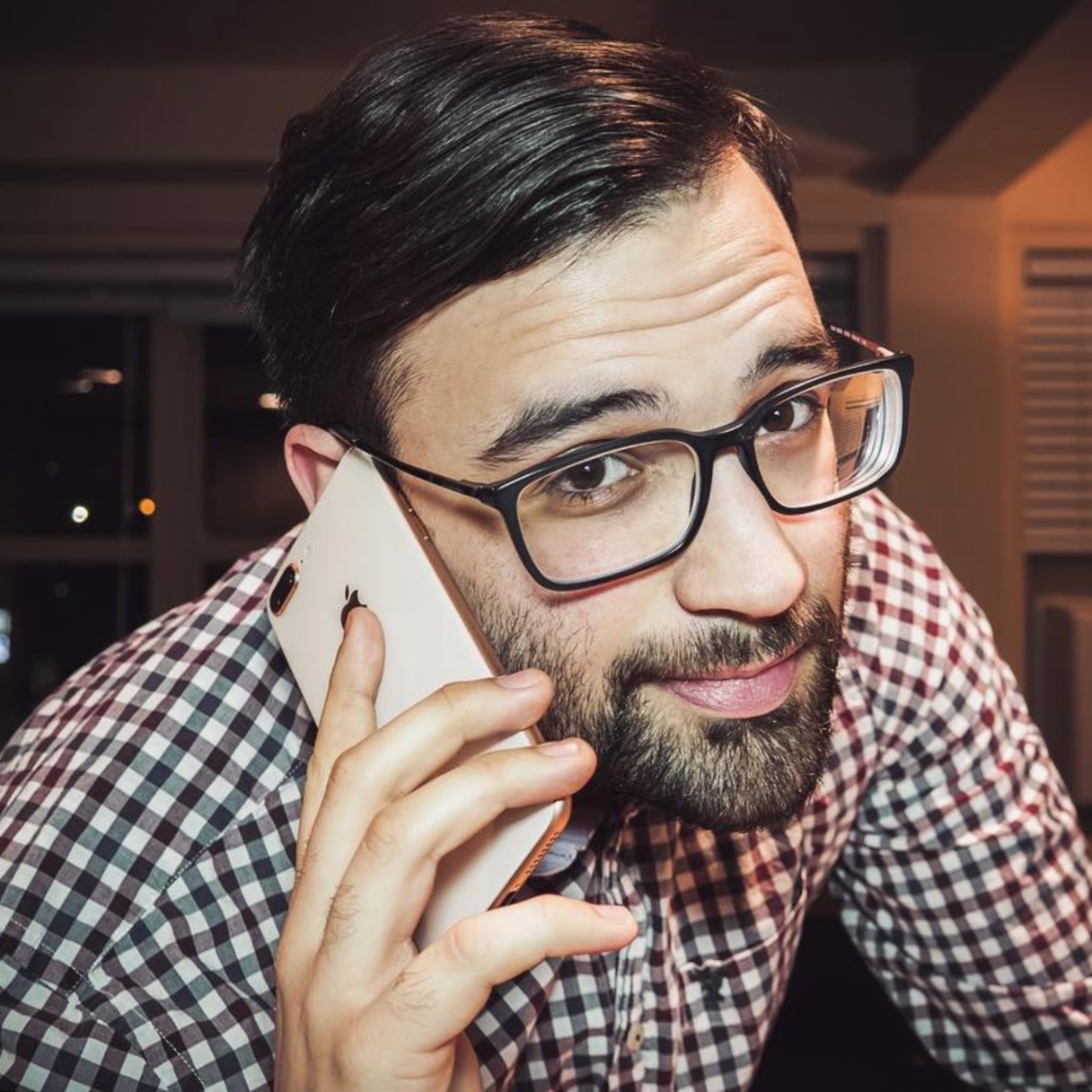 Luke Filipowicz has been a writer at iMore, covering Apple for nearly a decade now. He writes a lot about Apple Watch and iPad but covers the iPhone and Mac as well. He often describes himself as an "Apple user on a budget" and firmly believes that great technology can be affordable if you know where to look. Luke also heads up the iMore Show — a weekly podcast focusing on Apple news, rumors, and products but likes to have some fun along the way.
Luke knows he spends more time on Twitter than he probably should, so feel free to follow him or give him a shout on social media @LukeFilipowicz.