Football Manager 2024 Mobile first impressions: Is this the game that justifies Netflix going into gaming?
Free with your Netflix subscription.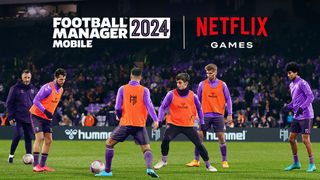 (Image credit: Sports Interactive)
I've loved football (or soccer for our American audience), for as long as I can remember, so when developer Sports Interactive reached out with an opportunity to play Football Manager 2024 Mobile, I was very excited.
Football Manager is an iconic gaming franchise that has existed in one form or another since before I was even born. As a self-confessed football fanatic, it has always been a far too addictive experience that lets you take control of a football club and bring it to glory as the manager.
The franchise has existed on iPhone since 2010, but what makes Football Manager 24 Mobile so special is that this year, the game is released exclusively through Netflix Games. That means that if you're one of the millions and millions of Netflix subscribers, you can play FM24 Mobile on November 6 for no extra cost.
This year's release includes loads of new quality-of-life improvements to bring the in-depth football experience to iOS, and it's as addictive as ever.
In the dugout
Football Manager has come a very long way since it was released on PC in 2005. Nowadays, you can play Football Manager on most platforms, including game consoles like the PS5 and Xbox as well as iPad, iPhone, and Mac. Sports Interactive recognizes that the gameplay experience differs depending on the situation you play the game, so the developer offers multiple flavors to choose from.
For the tinkerman and wannabe professional coach, the full-fledged experience on Mac is unrivaled, giving you control over every aspect of running a football club. It's fantastic but it takes a lot of commitment and can prove difficult for a casual player who just wants to pick up and play.
That's where Football Manager Touch and Football Manager Mobile come in. Touch is a middle-ground, giving you the best of both worlds between Mobile and the full experience; I've found it perfect for playing on my iPad Pro 11-inch. The latest iteration, Football Manager 2024 Touch, releases on November 6 via Apple Arcade for iPhone, iPad, Mac, and Apple TV.
As for FM24 Mobile, which I'm talking about today, it's the pinnacle of on-the-go sports management games, and honestly, writing this article was tough because I've not been able to put the game down. So far in my season, I've brought Chelsea, with their massive budget, back to the top of the English Premier Division.
Championships on the go
For total transparency, I've not played Football Manager Mobile in at least four years. I'm not a massive mobile gamer, so I tend to lose interest in playing games on my iPhone because the internet is too addictive — I also lack the self-control to not swipe up and scroll through Instagram every five minutes.
In my short time with FM24 Mobile, I've been incredibly impressed with the evolution of the iOS version of the game in the four years since I last played it. Previously, it felt like the game was too streamlined, which took away the feeling of accomplishment from winning a game with custom tactics you saw on the TV at the weekend. Now, in FM24 Mobile, it feels like Sports Interactive has found the balance to onboard new players while still capturing the gameplay mechanics of the full version, and it's beyond addictive.
The revamped onboarding experience was fantastic, the game walked me through creating my first tactics as well as detailed information on how to navigate the menus and sort player development and training. It was basic enough for anyone who loves the sport to get playing in a matter of minutes, but there's enough depth to keep even the most avid Football Manager player interested.
Big changes
Onboarding aside, the big changes from FM23 Mobile are in the Pre and Post-Match Hubs and the actual in-match experience. Starting with Pre-Match Hub, you now get a report with all the key information you need before a match, including your opponent's tactics, strengths, weaknesses, form, and even a scouting report that highlights the opposition's best players and predicted starting line-up.
The Pre-Match Hub is perfect for the FM Mobile experience as it gives you balance to play the game in a pick-up-and-go session without feeling like a barebones experience. I found myself analyzing the report and making changes to my team purely based on the snapshot of information my assistant coach was giving me.
Additionally, you get a better sense of expectations with the new Match Expectations page that gives you more information on the mood in your squad and how the media perceive the game will go. It's a nice addition that makes the whole experience feel more alive.
The in-game match experience has also changed with what Sports Interactive calls the "sleekest match experience in the series yet." You now have more control during the match to make on-the-fly decisions, like changing your penalty taker based on body language or sending your goalkeeper up for a corner in the last minute of a game. I found myself making far more tactical changes during a match than I ever did before while playing FM Mobile, and that alone made the experience more fun than ever before.
In one circumstance, my summer signing, Victor Osimhen, was overconfident after I told the team they were in control during the half-time team talk. The quick access to the mentality system in-game means I could tell his performance was off due to being a little big-headed, so I subbed him off for Deivid Washington, a youngster looking to make his mark.
Finally, the new Post-Match Hub brings all the additions from the Pre-Match Hub to give you a bigger picture of the result. As you can see here after my 0-0 bore draw with Fulham, the Chelsea fans were far from happy with the team's performance, and Raheem Sterling's 5 rating was a poor show from the winger.
Yes, it's not as full-fledged as FM24 Touch on iPad or FM24 on Mac, but it's free as part of your Netflix subscription, and it's fun to play and hard to put down. I do wish FM24 Mobile had multiplayer because I believe an online season with a friend would work brilliantly on iPhone. I did find that sometimes, even on an iPhone 15 Pro Max, the icons were a little too small to navigate seamlessly throughout my playthrough. Small wishes for improvement aside, FM24 Mobile is one of very few iPhone games that I genuinely want to keep playing, and I'm excited to get back in the dugout and win the league.
The big difference
Fans looking for a football management experience know that Football Manager is the best there is, with multiple versions to fit the needs of any football fan. That said, the main standout feature of FM24 Mobile is the accessibility to the product, thanks to its release channel.
Many people subscribe to Netflix, and having the game as part of your subscription instead of a one-time purchase means football fans who just avoid the mobile experience because of a one-time fee may be more inclined to give this new game a go. I know for a fact that I'll be starting a new season on November 6 and taking my beloved Chelsea back to European glory with the officially licensed Champions League.
Football Manager 2024 Mobile will launch exclusively for Netflix members from November 6th.
Master your iPhone in minutes
iMore offers spot-on advice and guidance from our team of experts, with decades of Apple device experience to lean on. Learn more with iMore!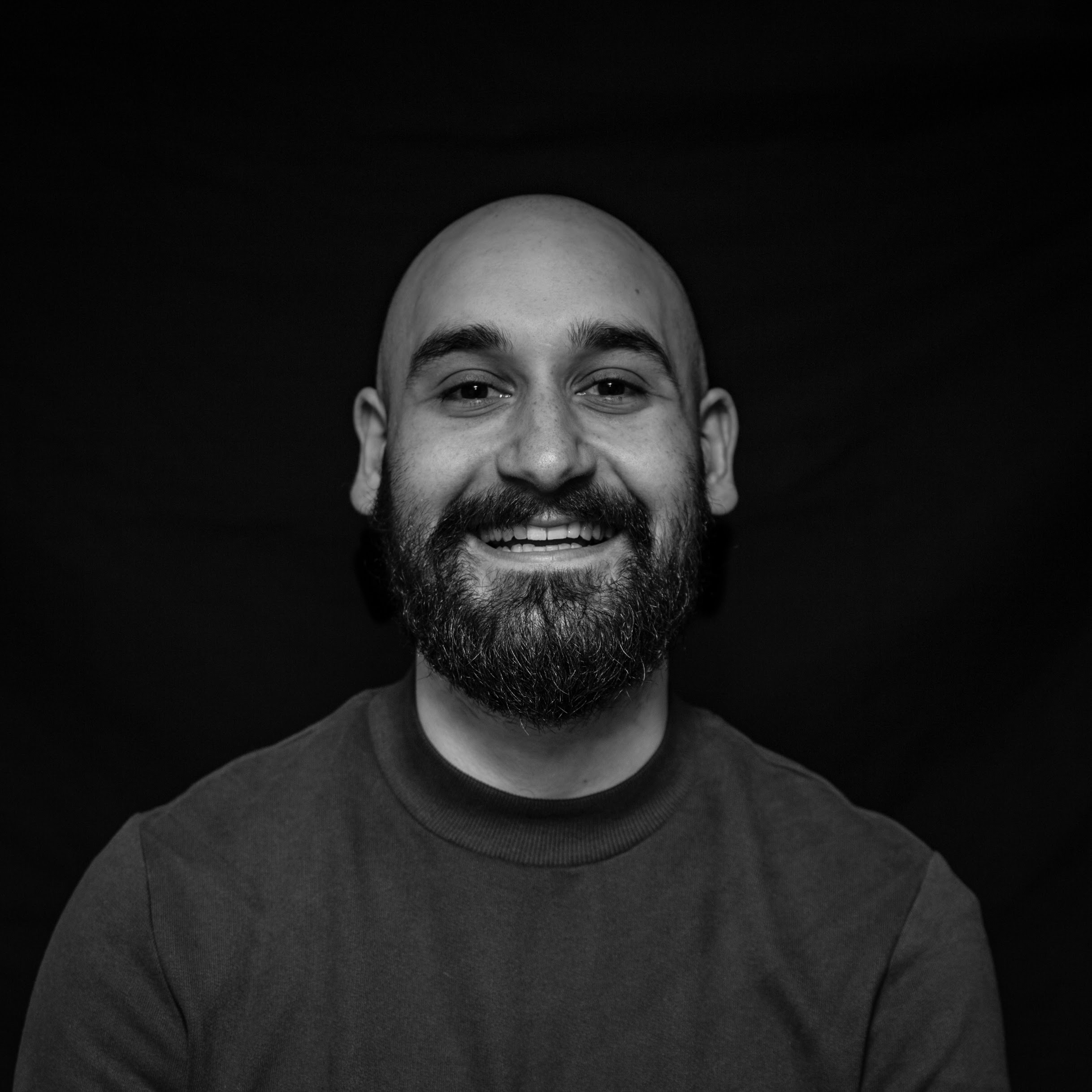 John-Anthony Disotto is the How To Editor of iMore, ensuring you can get the most from your Apple products and helping fix things when your technology isn't behaving itself.

Living in Scotland, where he worked for Apple as a technician focused on iOS and iPhone repairs at the Genius Bar, John-Anthony has used the Apple ecosystem for over a decade and prides himself in his ability to complete his Apple Watch activity rings.

John-Anthony has previously worked in editorial for collectable TCG websites and graduated from The University of Strathclyde where he won the Scottish Student Journalism Award for Website of the Year as Editor-in-Chief of his university paper. He is also an avid film geek, having previously written film reviews and received the Edinburgh International Film Festival Student Critics award in 2019.

John-Anthony also loves to tinker with other non-Apple technology and enjoys playing around with game emulation and Linux on his Steam Deck.
In his spare time, John-Anthony can be found watching any sport under the sun from football to darts, taking the term "Lego house" far too literally as he runs out of space to display any more plastic bricks, or chilling on the couch with his French Bulldog, Kermit.