The Apple Watch Ultra 2 is an elite outdoor smartwatch with the adventurer in mind, but those who can't make full use of its skillset might prefer the Series 9.
Pros
+

Bright new display

+

S9 SiP powers on-device Siri & Double Tap

+

UWB improvements
Cons
-

Design will be too hefty for some

-

Almost unusable for weight training
You can always trust iMore. Our team of Apple experts have years of experience testing all kinds of tech and gadgets, so you can be sure our recommendations and criticisms are accurate and helpful. Find out more about how we test.
When it came out last year, the Apple Watch Ultra was a smartwatch revelation. Apple's first foray into the world of adventurous wearables was met with great fanfare and, for the most part, won users over with its epic design, larger display, cool bands, incredible battery life, and more.
Now, the new Apple Watch UItra 2 is here, and it promises to be a decent upgrade on the first iteration of Apple's durable, rugged smartwatch for the great outdoors. So how does that new chip and a brighter display stack up against this year's Apple Watch Series 9? We took it to the shores of Lanzarote to find out.
Apple Watch Ultra 2: Price and availability
Following in the footsteps of the Apple Watch Ultra, the Apple Watch Ultra 2 is available from Apple for $799. Unlike the Series 9, there's only one size, and there's only one cellular configuration. The Watch comes as standard with one special band. If you want a carbon-neutral option, pick the Alpine Loop or the Trail Loop (pictured), or you can choose the Ocean Band, which is the one for watersports enthusiasts. Bands each come in three colors and three sizes; small, medium, and large, and you can add AppleCare+ for $99, or just $4.99 a month. Given this is a watch designed to be pushed to the limit, that's not bad considering it gets you unlimited repairs for accidental damage with a $79 excess, otherwise, the service cost is $499. You can also buy it from Amazon, Best Buy, and carriers including Verizon and AT&T.
Apple Watch Ultra 2 at a glance: What's new?
S9 SiP - the Apple Watch Series 9 has a whole new chip that's faster and powers on-device Siri as well as Double Tap
UWB - the new UWB upgrade can help you find your iPhone with astonishing accuracy, and provides seamless HomePod interactions
Brighter display - The Ultra 2 puts out 3000 nits of brightness, making it much easier to read in direct sunlight and well-lit areas
Carbon neutral - Two of the three Ultra 2 watch band combos are carbon neutral
Apple Watch Ultra 2: Specs
Swipe to scroll horizontally
| Header Cell - Column 0 | Ultra 2 |
| --- | --- |
| Case sizes | 49mm |
| Processor | S9 |
| Battery life | 36 hours (up to 72 hours on low power) |
| Screen brightness | 3000 nits |
| Water resistance | 100m, swimproof and recreational dive to 40m |
| Always-On display | Yes |
| GPS | Precision dual-frequency (L1 & L5) GPS |
| Siren | Yes |
| Cellular | Included in every model |
| Night mode | Yes |
| Crash/Fall Detection | Yes |
| Temperature Sensor | Yes |
| Low Power Mode | Yes |
| Starting price | $799 |
Apple Watch Ultra 2: Design and Display
The Apple Watch Ultra 2 boasts the same incredible Always-On Retina LTPO OLED Display as the first Apple Watch Ultra, with one key difference. Apple has simultaneously upped the maximum brightness to a whopping 3,000 nits, while also adding a setting that goes as low as 1 nit in very low-light conditions like the theater. The upshot is that the Ultra 2 is just as vibrant and spacious as the previous version, but is now easier to read than ever before. When you consider this is a watch made for the outdoors that brightness performance will really pay dividends. The display is absolutely brilliant in daylight and was crystal clear even in the blistering Lanzarote sun when I took the Ultra 2 on holiday. This is the brightest display Apple has created on any product ever, and the results are clear to see. Literally. The one-nit brightness will also be smashing in the theater or while you sleep, as you can check your watch without any concern for disturbing others.
Having come from the Series 8, and having reviewed the Apple Watch Series 9, I can happily report that the Ultra's display definitely beats both. The Apple Watch Ultra 2 boasts an ever so slightly higher pixel density of 338 ppi, vs 326 in the Series 9. You might not notice the pixel density, but you'll definitely notice the size. The 49mm display is 1.93" compared to 1.77", measuring 502 x 410p vs 484 x 396p. That means you can get more information on your Apple Watch display, as evidenced by the awesome new Modular Ultra face, which has become a mainstay in my testing. The Modular Ultra boasts the time, a compass, six complications, and a cool ring around the outer edge of the display that shows the seconds passing by. Getting all that information on one screen really drives home just how big of an advantage that larger display real estate is. Thanks to the large casing, the display doesn't look out of place or disproportionate. My only (small) gripe is that the Ultra has a distinctive bezel all the way around the device. Coming from the Series 8 and 9, it does irk slightly, but it's largely a product of the Ultra's very large casing and its completely flat display.
The Ultra boasts the same design as its predecessor. The casing is obnoxiously thick and hefty and gives a reassuring weight to the whole device. I have a lot of confidence in the Ultra when it comes to fighting bumps and scrapes that the Series 8 and 9 simply can't handle. That shell is made from aerospace-grade titanium, just like Apple's new iPhone 15 Pro. It's light but very sturdy and is a huge step up on either the aluminum or stainless steel of the Series range. The whole chassis, even the ceramic rear, screams durable and tough, as do the hefty Digital Crown and Side Button, housed in a side portion of the chassis. These buttons are designed to be usable even when you've got gloves on, a staple accessory of the adventurer. That means they're much easier to turn and press thanks to their size, but it does make them more intrusive on the wrist.
As I noted in my Series 9 review, Apple Watch continues to suffer from a chronic issue with its side buttons, they're too easy to press accidentally during a workout. Using my Apple Watch Ultra 2 in the gym, there have been multiple times when I've accidentally paused my workout tracking mid-exercise while doing wrist-loaded movements including bench press. This is super-frustrating, and I think watchOS is still crying out for a setting that locks these buttons during workouts in the same way that Water Lock can lock your display during swimming. The problem with the Apple Watch Ultra is that because the case is larger and the buttons are more intrusive, they're much easier to accidentally press, which has been my overwhelming experience. One colleague suggested I simply flip the watch around, but that would make the Digital Crown and side button very difficult and unintuitive to use, and it's also not how Apple markets the watch for use. On the Ultra, it also would solve the issue even less due to its party piece, the Action Button.
The Action Button is one of the Ultra's defining features and one that's now made its way to the iPhone with the iPhone 15 Pro and iPhone 15 Pro Max. You can set the button, which has a lovely orange finish, to start a workout, start a stopwatch, record a waypoint, begin backtrack, dive, turn on the torch, or run a Shortcut. The latter is awesome because you can basically make you're Ultra do anything you want. It's very handy, I've loved simply tapping the side button as I make my way into the gym to begin the workout, knowing my movement is now being recorded. You can choose a specific workout, which is great for training, pressing it again marks a segment, and pressing it with the side button pauses the workout.
The Action Button hasn't changed from last year's model, but users coming from the Series line will really notice the added functionality. The best way to get the most out of it, as with the iPhone, is to change the Action Button settings regularly based on what you're doing.
Overall, I love the look and feel of the Apple Watch Ultra 2. And for those who want a rugged, durable watch it is absolutely perfect. But there are definitely some drawbacks. The first is the aforementioned issue, the buttons are too easy to press accidentally and the Ultra's size amplifies this. The other drawback is the weight and bulk of the watch on your wrist. It's not crazy, but it is noticeably larger and heavier than a Series 8 or Series 9, which you barely notice you're wearing at all. I don't think I have small wrists, but the size of the case and the way the band attaches to the housing means the fit of the Ultra is nowhere near as snug as the Series 9. It's not uncomfortable, per se, but I've definitely noticed that I enjoy wearing the Ultra a lot less than the Series 9. The Trail loop band is very comfortable and extremely secure, but overall, I've found myself suffering a lot of wrist fatigue from the Ultra's chassis. It has gotten easier over time, and I may just need more time to become accustomed to it, but to me, that relegates the Ultra 2 to a much more specialist device. I'm very surprised at previous users who have touted the Ultra as the best all-round Apple Watch because it certainly doesn't feel that way to me. I know friends who have and use the Ultra every day, but they benefit from its rugged design and features. If you just want the best Apple Watch available, but aren't planning to hit the trail, the sea, or anywhere else "extreme", then the Series 9 is a more comfortable everyday option.
Speaking of which, in the sea, the Watch excels, but I did find my Digital Crown got a bit clogged up with sand and seawater and needed a day or two before it was moving properly again.
Apple Watch Ultra 2: Health, Fitness, and Safety
The Apple Watch Ultra 2 boasts all of the same safety features as its predecessor, but it's worth reiterating what they are. You get the same crash detection and Emergency SOS features as the Series 9, Fall Detection, and alerts from the heart rate monitor about low or high readings. There's also the ECG which can detect conditions such as atrial fibrillation before they become an issue.
The Ultra 2 stands out from other Apple Watch models thanks to its rather loud siren, which can be used to help locate you in an emergency and is audible up to 180 meters (600 feet) away. Don't worry about testing it, take our word for it, it's loud. The rescuers will find you.
The Apple Watch range excels in health and fitness tracking, and the Ultra is no different. Just like the Series 9, you get all the same workouts and metrics for measuring progress and performance. The big difference the Ultra offers you is significantly longer battery life, aimed at extreme exercise sessions such as triathlons and ultra-marathons. It also benefits from the Action Button which is handy for starting workouts and recording segments. These aside, however, the differences are minimal. In fact, again, regular gym goers or swimmers who aren't out in the open sea might actually find the Ultra more obtrusive as a workout companion. If you don't need the rugged durability, the Series 9 weighs less and protrudes less from your wrist. It's also far less susceptible to the aforementioned issues I've found with accidentally pressing the side button and the Digital Crown.
As I alluded to earlier, the Apple Watch Ultra 2 is really susceptible to these accidental button presses. I've worked out almost every day for the last six years wearing an Apple Watch, primarily for weight training, and I have never had to remove my Watch during a workout because it was hindering my exercise. However, my Apple Watch Ultra 2 got the boot recently because I found it repeatedly pausing my workout and my podcasts/music during exercises including bench press, overhead press, and tricep extensions. If you're looking for an Apple Watch that will be used during weight training, pilates, yoga, or other activities where you'll be putting a load on your wrist, I simply cannot recommend the Ultra 2.
If health and fitness for you means long runs outdoors, on the trail, climbing, hiking, or open water swims, then the Ultra will deliver tremendously thanks to its rugged exterior, which I'm confident can survive literally any environment. By design, the Ultra is made for these more hostile environments, but personally, I've found it all but useless in the gym.
Apple Watch Ultra 2: Battery and Performance
The Apple Watch's Ultra 2's battery life is very impressive. With double the estimated life of the Series 9, this is the only Apple Watch I've had that offers true "all-day" battery life that will include sleep tracking. However, the Ultra is big and bulky and I'm not sure it's a great sleep tracker, I can't imagine trying to sleep while wearing one on my wrist. I've been using it without sleep and getting multiple full days of usage comfortably. Sometimes, "at rest," the watch will drain maybe 2 or 3% over two hours. My colleague John-Anthony reliably informs me his Ultra 2 is good for 3 full days of use, even without a full charge. The Ultra has the same 36-hour rating as well as 72 hours in Low Power Mode, for when you absolutely need a watch without charge over a long camping weekend or similar. The higher brightness setting in watchOS 10 does eat up the battery a bit more than before, but there are three settings you can choose to get the best mix of usability and battery life.
The big upgrade in the Ultra 2 this year is its new S9 SiP, which also stars in the Series 9. This new processor powers two awesome new features, but it's also noticeably snappier. Turning on your watch, setting up the device, and navigating menus are also slicker thanks to S9. Every menu, app, and setting is noticeably more responsive on this year's Apple Watch models, and that S9 chip will ensure you get watchOS updates for years to come.
On-device Siri now provides answers to some queries (such as starting a timer) without the need for mobile data. Siri is so much faster and more responsive in these situations. As I noted in my Series 9 review, the S9 can carry out tasks like starting a timer before the words for the query have all appeared on the screen, such is its speed.
The other big upgrade is Double Tap. Available in watchOS 10.1 (currently in beta and due for release soon) it lets you perform certain actions using your thumb and finger in a double-tap motion. It lets you answer and end calls, stop timers, and call up the Smart Stack from the Home Screen. Double Tap is really responsive; my favorite use is to stop timers, but I've not found any Double Tap scenarios yet where I haven't wanted to use it. It's perfect if you've only got one hand free, for example, if you're carrying something like keys or groceries. Double Tap also hasn't yet failed to register a tap on the first attempt, which I think is very impressive.
Another major upgrade is the new Ultra WideBand chip, which powers Find My iPhone, letting you locate your iPhone like an AirTag with minute precision. It also enables you to control what's playing on a nearby HomePod directly from your wrist, pausing and playing songs, skipping tracks, and more. This can also be used with an iPhone 15 or iPhone 15 Pro to find your iPhone the same way you would an AirTag, complete with a cool interface that guides you right to your phone.
Only serial early adopters will find cause to upgrade from the original Ultra here but know that the Ultra 2 is noticeably more responsive than S8 models. Both on-device Siri and Double Tap, as well as the new UWB upgrades, are game-changing and will make the Apple Watch infinitely more usable for years to come.
Apple Watch Ultra 2: watchOS 10
Like the Series 9, the Ultra 2 comes with watchOS 10. There's not much to shout about here, although apps have been upgraded to use more screen real estate. For instance, the Weather app is now more colorful and shows more information. The Smart Stack is also handy, showing you a stack of widgets with a quick flick of the Digital Crown.
watchOS 10 can now also activate Night Mode automatically on the Apple Watch Ultra using the ambient light sensor. This feature surprised me at first, as I'd forgotten it existed. It's very snappy and responsive, arguably too responsive. It often switches your Ultra's display to the all-red glow when you enter a dark room in the house, or when your sleeve covers your Watch Face, but it's very handy in bringing up the Night Mode when you actually need it, and those red and black faces look absolutely epic. If you don't like it, you can always turn it off.
Ultra 2 users will also benefit from new topographic maps in the Maps app that can show points of interest, contour and elevation, and waypoints.
My biggest gripe with watchOS 10 on the Apple Watch Ultra 2 is that the screen real estate isn't well used in a lot of places. Take for example the workouts screen, Strength Training Workouts leave nearly 50% of the display dark.
Apple Watch Ultra 2: Competition
The best alternative this year to the Apple Watch Ultra 2 is the Apple Watch Series 9, which is much lighter and smaller, and definitely the best Apple Watch this year. It's not as rugged but offers the same great features internally, minus that very bright display. You could consider last year's Ultra, but early sale prices on the Ultra 2 mean that for the same price you might as well get the newer model.
If you want a more purpose-built outdoor wearable, the Garmin Epix Pro is a great shout, boasting 31 days of smartwatch battery life or 82 hours with GPS tracking, that's more than the Ultra will get even on its low-power mode. It's more expensive but has a similarly rugged titanium chassis. There's also the Garmin Enduro 2 and even Huawei's Watch Ultimate. However, remember, only an Apple Watch will get you seamless synchronization and integration with your iPhone.
Apple Watch Ultra 2: Should you buy it?
You should buy this if
You want a rugged watch for outdoor activities
In these environments the Apple Watch is a no-brainer
You want a sturdy and durable watch that can take a beating
The titanium chassis will be great beyond outdoor pursuits, such as in construction and manual labor, in water, and more.
You skipped the first-generation Ultra
If you skipped the first-generation Ultra to see how it would take shape, this is a great time to get on board
You should not buy this if
You want a discrete, low-profile watch
The Ultra 2 is very bulky and weighty on the wrist, a Series 8 or 9 would be better if you don't want the extra bulk
You're on a budget
This is basically the most expensive Apple Watch money can buy, and not one for those pinching pennies.
You want a watch you can use for strength training
The Apple Watch Ultra 2 is too bulky and its buttons are too easy to press accidentally for it to be useful during weightlifting, in the gym, or in the studio for activities like Yoga and Pilates.
Apple Watch Ultra 2: Verdict
I was surprised by how much I prefer the Apple Watch Series 9 to the Ultra 2 this year. Make no mistake, as a rugged, durable iPhone companion for hiking, camping, trail running, ultra marathons, diving, climbing, mountain biking, and anything else you can think of, the Apple Watch Ultra 2 will excel. But, its usefulness as a day-to-day Apple Watch is far more limited than I'd been led to believe. The bulk and weight are noticeable compared to the Series range, and you're also more limited in the straps you can use for different occasions. The Ultra 2 will take any 45mm Apple Watch band, but not many are going to look aesthetically pleasing at a dinner party or a more formal event.
However, compared to the first-generation Ultra, the new S9 chip is very impressive, as is Double Tap and on-device Siri. The new Ultra WideBand chip is also a delight, and taken together they mark a significant update on last year's model. The much brighter display is also a huge bonus, as is the one-nit option.
The Ultra 2, then, is a highly-targeted watch for those who need extreme reliability in any situation, but in my opinion, it's not the best choice for most users, and I'm certain the best Apple Watch for most people this year is the Series 9.
Bottom line: A stunning wearable for the great outdoors that will survive any expedition, but one to miss if you can't make use of all its adventuring prowess.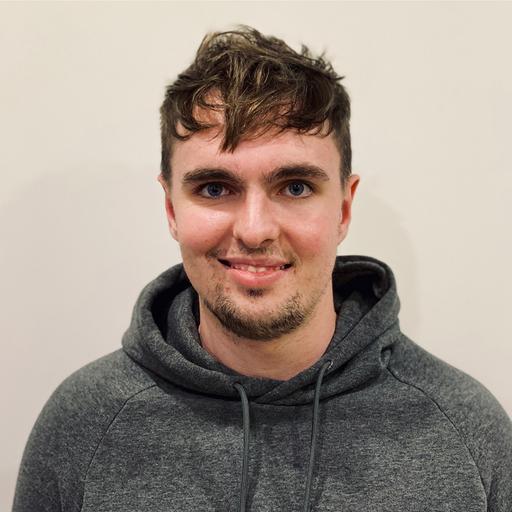 Stephen Warwick has written about Apple for five years at iMore and previously elsewhere. He covers all of iMore's latest breaking news regarding all of Apple's products and services, both hardware and software. Stephen has interviewed industry experts in a range of fields including finance, litigation, security, and more. He also specializes in curating and reviewing audio hardware and has experience beyond journalism in sound engineering, production, and design.

Before becoming a writer Stephen studied Ancient History at University and also worked at Apple for more than two years. Stephen is also a host on the iMore show, a weekly podcast recorded live that discusses the latest in breaking Apple news, as well as featuring fun trivia about all things Apple. Follow him on Twitter @stephenwarwick9