The Apple Watch Series 9 is a long-awaited refresh that puts real benefits into upgrading from even very recent models.
Pros
+

Finally gets a new processor

+

Double tap

+

UWB upgrades
Cons
-

Not the best battery life on the market
You can always trust iMore. Our team of Apple experts have years of experience testing all kinds of tech and gadgets, so you can be sure our recommendations and criticisms are accurate and helpful. Find out more about how we test.
The Apple Watch Series 9 is the company's best Apple Watch to date and a serious bit of kit. After two months of it by my side I can confirm I love it and that it's a serious upgrade over even its most recent predecessor, the Series 8. With a new chip, double tap, on-device Siri, and Ultra Wideband upgrades, this is a fantastic workout companion and all-round day-to-day assistant for any iPhone user.
Since its release, Apple has pushed out double tap via watchOS 10 in October and it's a super-reliable and very handy function, that and more is covered here in our extensive review of the Apple Watch Series 9. When you're done here, be sure to check out our Apple Watch Ultra review for a look at Apple's rugged alternative for 2023.
Apple Watch Series 9 at a glance: What's new?
S9 SiP - the Apple Watch Series 9 has a whole new chip that's faster and powers on-device Siri as well as Double Tap
UWB - the new UWB upgrade can help you find your iPhone with astonishing accuracy, and provides seamless HomePod interactions
Brighter display - The Series 9 puts out 2000 nits of brightness, making it much easier to read in direct sunlight and well-lit areas
Carbon neutral - The new Series 9 is carbon neutral
Apple Watch Series 9: Price and availability
The Apple Watch Series 9 was released in September 2023. The model tested here is the entry-level aluminum model, which starts at $399. That's the 41mm version, the 45mm version costs slightly more at $429. Stainless steel starts at $699, and the 45mm is $749. Apple no longer sells a Hermés version of the watch on its website — although the fashion firm does still make leather straps for the watch and sells them through its own site. Choosing a cellular model will add another $100 to the cost, and lets you use your watch with a data plan independent from your iPhone.
The aluminum version comes in Pink, Midnight, Starlight, Silver, and (PRODUCT)RED, while the stainless steel is available in Gold, Silver, and Graphite. As per usual, each watch can be paired with a variety of straps. There are rubber sport loops and bands, including the new Nike models. There are also braided options, stainless steel, and Apple's new FineWoven options, an eco-friendly alternative to leather.
Swipe to scroll horizontally
| | | |
| --- | --- | --- |
| Row 0 - Cell 0 | 41mm | 45mm |
| Aluminum GPS | $399 | $429 |
| Aluminum GPS + Cellular | $499 | $529 |
| Stainless Steel GPS + Cellular | $699 | $749 |
Apple Watch Series 9: Specs
Swipe to scroll horizontally
| | |
| --- | --- |
| Specs | Series 9 |
| Display Size | 41mm, 45mm |
| Display Type | OLED |
| Peak Brightness | 2,000 nits |
| Capacity | 64GB |
| Splash, water, dust resistance | IP6X |
| Chip | S9 SiP 9 |
| Apple Pay | Yes |
| Location | GPS |
| Power and battery | 20 hours |
| Sensors | Accelerometer, Gyro, Heart. Rate, Barometer, Always-on Altimere, Compass, Sp02, VO2max, Crash Detection, Temperature Sensor |
| Operating system | watchOS 10 |
| Neural Engine | 4-Core |
Apple Watch Series 9: Design and Display
The Apple Watch Series 9 is a big upgrade this year, but not in terms of design. It's the same sleek design you know and love from last year, and the Series 7. That means you get a square-ish face with rounded corners and edges, a comfortable, contoured back that houses the sensor array, and the same button setup as previous years. With watchOS 10, things are a bit different now, so the side button now opens your Control Center, while rotating the Digital Crown will bring up the new Smart Stack. Pressing the Crown still brings up the Home Screen, although Apple has vastly improved its layout with the new software.
The biggest omission here, or perhaps the most obvious difference, between the Series 9 and the Apple Watch Ultra 2 is the lack of an Action Button. I have to confess, having used the Ultra 2 for the same amount of time, I don't tend to use the Action Button much, so I don't think this is a big miss on the Series 9. However, if you've got an Ultra, moving back to an Apple Watch without the Action Button
Having now used both models (this is my first year with an Ultra), the Series 9 is decidedly more comfortable than the Ultra 2 in day-to-day use. It's much lighter and noticeably less obtrusive on your wrist. The extra weight of the Ultra 2 means that you can really feel it throughout the day, but the more subtle Series 9 fades away, as a normal watch might. For me, this makes the Series 9 the best pick for all but the most dedicated outdoor explorers, and those who truly need the Ultra's tough, rugged exterior. Anyone who isn't going to take the Ultra to the limit will be better off with the Series 9.
The display is the same Always-On Retina LTPO OLED display as the last two models. Apple famously pushed the display right to the edges with Series 7 and has stuck with it ever since. This means the Series 9 fills the whole front panel with high-detail goodness. Everything is spacious and clear to read. Like previous models, the Always-On display ensures you can see the time in any lighting scenario and at whatever angle your wrist might find itself.
This is truer than ever this year thanks to the new 2000 nits brightness display, which is twice as bright as the last one. We don't get much sunlight in Scotland, so I took the Series 9 to sunny Lanzarote and can confirm that in the scorching October heat, the display was more vibrant and clear than ever. It's very refreshing to see (literally) a much more intense level of brightness on the Series 9 this year. Those who take their Apple Watch on walks where there's alot of direct sunlight will most appreciate this change.
The LTPO display also now supports brightness as low as one nit, which means your Apple Watch is still visible in very low-light conditions like the theater or in bed without disturbing people around you.
Having now used the Apple Watch Ultra 2, I have come to appreciate the edge-to-edge display of the Series 9. Place the two watches side by side, and you'll soon spot the difference in screen — while the Ultras is bigger, it also has a much larger bezel thanks to its flatter design and hefty casing. The real story here, however, is that 2,000 nits of brightness. It makes a real difference when in bright and sunny situations, and you needn't worry about it sucking too much battery life. watchOS 10 has 3 levels of brightness you can adjust to if you don't need the extra brightness, helping you save some battery. If you've been waiting for a brighter Apple Watch, this one is definitely for you.
Apple Watch Series 9: Health, Fitness, and Safety
One of the primary functions of the Apple Watch is health and fitness tracking, to which the Series 9 brings some small improvements. As per the previous model, it features the same Blood oxygen sensor, electrical heart sensor, optical heart sensor, temperature sensing, and more. That means it can give you warnings about possible heart problems before they become an issue, as well as alert you to high and low heart rates when you're working out, and more. It also features the same level meter that can warn you about loud noises and potential exposure that could damage your hearing. I wish it could understand when I'm using a hand dryer in a public restroom, but otherwise, it's a great feature.
With its new display, the Series 9 is clearer than ever to read in the ever-changing light of the gym. There are no "neutral" spaces in gyms when it comes to lighting, it's either dangerously dark or interrogation spotlight bright, and the Series 9 copes with both admirably.
Another improvement this year comes by way of the S9 chip. Thanks to that new processor, the Series 9 feels notably snappier when it comes to swiping through workouts and exercise information. When you're training and every second counts, you want the fastest response possible and there's a noticeable jump in performance that helps smoothen working out and tracking those gains.
The S9 chip also powers better on-device Siri (more on that later), but when it comes to health and fitness that means Siri can now be used to answer questions about your sleep, Activity, or even things like blood glucose. This is especially great for visually impaired users and adds another tool to the Series 9's arsenal. Coming later this year, Siri will even be able to log certain health data such as your weight, period information, or medications taken, supporting English and Mandarin to start with.
There is one frustration that I've had with the Apple Watch for some time and persists with the Series 9. I wear my watch on my left wrist, with the buttons on the right-hand side of the device. A swathe of gym activities make it far too easy to accidentally press these buttons. Specifically, loaded wrist exercises like pushups, tricep cable extensions, and burpees are almost impossible to carry out without accidentally bumping one or both of the buttons on the side of the watch. Over the last three years, I cannot count the number of times I've accidentally paused or ended a workout because there's no way to lock the inputs on the Apple Watch during exercise. Water Lock is helpful when swimming to lock the screen, but the buttons remain pressable, and almost always end up getting pressed. Even if it doesn't end or pause the workout (watchOS 10 might have fixed this), the Apple Watch is crying out for a mode that locks input from those side buttons.
Ultimately, the Series 9 is the same excellent health tracker it always has been, but it's now a lot snappier and the display is brighter to look at, two improvements that make the experience much more enjoyable overall.
The Series 9 also retains all the same great safety features as the previous model, including crash detection, Emergency SOS, and Fall Detection. These are all welcome, but there's nothing to make Series 8 owners jealous. I'd also rather not test crash detection.
Apple Watch Series 9: Battery
Battery life in the Apple Watch is often a talking point, with some users unhappy that their Apple Watch can only last a single day. Personally, I don't take any issue with this, I don't see any problem with wearing your watch all day, charging it before bed, then using it for sleep tracking, before topping it up in the morning and repeating the process. I don't wear a watch while sleeping, so I've found the Series 9 good for multiple days of battery life, including a 60-90 minute workout every morning. If you use your Apple Watch for sleep tracking, as with previous models, you'll need to plug it in to charge either before bed or when you wake up.
Your battery life is going to vary wildly depending on how you use it, but the included Fast Charger, with the right plug, means a quick top-up is never far away. The only times I've run out of juice or been left stranded is because I've been careless with the watch, not because the battery isn't up to scratch.
If you need a smartwatch or fitness tracker that can go for longer, the Series 9 might not be for you. Low Power Mode is good for 36 hours, but the functionality is limited. Apple Watch Ultra is a much better option for longer battery life if you want a watch that can survive a weekend of camping without a charge. For most people nearly all of the time, however, a charge is never more than a few feet away.
I'd actually argue that the Series 9's battery is very impressive, considering the new chip, on-device Siri, UWB 2, and the brighter display. The fact Apple has packed this in without reducing the battery life is great news. Certainly, I've not noticed any increased drain using the new features, including the 2,000-nit display.
Apple Watch Series 9: Performance
The two biggest innovations in the Series 9, in my opinion, are the new S9 SiP and the new Ultra Wideband chip. The former is the processor, the Apple Watch's beating heart, and it is fast. The speed of this thing is noticeable as soon as you turn it on, accelerating the setup and restore process beyond anything I've seen in previous models. Every animation, menu, and app feels silky smooth and the Series 9 springs into life with every tap, leaping seamlessly from one task to the next. If you've ever found using your watch sluggish or slow, this is the upgrade for you.
The S9 SiP also powers on-device Siri, which is also very impressive. Rather than pushing your request to the web to generate a response, Siri can now generate a response on your device. This is perfect for tasks like starting a timer. As I mentioned in my first impressions, the Watch has often carried out the task (such as "start a two-minute timer") before the watch has had a chance to display all of the words to the request on screen, such is its pace. On-device Siri powered by the S9 is a game-changer and one of my favorite features this year.
Apple Watch models of previous years have often been noteworthy for their drop-off in performance. While I can't comment on the longevity of the performance over time of the watch, (I have, after all, only had the thing a month), this is the watch to get if you're at all worried about performance degradation. A new Apple Watch like this is going to receive more watchOS updates, allowing it to last longer than a second-hand older model might, for instance.
The S9 also powers the Series 9's party piece, Double Tap. Available now in watchOS 10, Double Tap lets you… erm… double tap your thumb and middle finger to carry out certain actions on the watch. At rest, it opens the Smart Stack, but can also be used for an innumerable amount of mundane tasks. For instance, you can use Double Tap to stop a timer on your watch, answer and end calls, and take pictures on your iPhone using the Camera Remote.
The second big upgrade is the new Ultra Wideband chip. UWB powers all the close-range interactions on your Apple devices such as AirDrop and Find My. With Series 9 there are some really cool new features thanks to the next generation of the tech. Firstly, you can use your Watch to locate your iPhone with precision, just like you can with an AirTag. Not only can you ping an iPhone so that it makes a sound, but you can also follow the prompts on the screen, taking you within inches of your device.
It's fun and effective to use when you need to find your iPhone in a hurry, and a welcome accessibility boost for the hearing impaired who can't rely on iPhone pings. The new UWB chip also powers better interactions with the HomePod, which might be my favorite feature. I spend all day with a HomePod on, listening to music or podcasts. Now, Series 9 can detect when a HomePod within four meters is playing audio, automatically bringing up a Now Playing interface that lets you pause, play, and skip tracks as well as change the song. If there's more than one HomePod around, you can choose which one you control. This essentially turns your Watch into a remote for all your AirPlay-powered audio, and I love it.
Apple Watch Series 9: watchOS 10
The Series 9 ships with watchOS 10, Apple's latest and greatest wearable software. Of course, this isn't exclusive, The Apple Watch SE, Series 4, and later all get the new software free, but there are some notable new additions.
A lot of apps have been overhauled to look better in watchOS 10, notably Weather, Stocks, Home, Maps, Messages, World Clock, and more. Everything is more colorful and the apps use up that display real estate far more effectively. As mentioned, there's a new Smart Stack you can summon with Double Tap or a turn of the Digital Crown. You can customize this to create a custom "stack" of widgets from all the different apps, giving you access to info like your next appointment, the weather, and what's playing at a glance.
There are also two new watch faces, a colorful new Palette face, and a new Snoopy option. Nike also has a new Globe face which I really enjoy.
Unfortunately, Apple has ruined the Apple Watch Fitness app with watchOS 10. Fitness summaries are now less detailed, and logging workouts is less intuitive. I've also noticed that the handy option to jump from one workout to another seems to have disappeared. There are some fitness upgrades though, including adding cycling workouts to Live Activities on iPhone, and Bluetooth connectivity for power meters and other cycling peripherals. You can also now use Compass Waypoints from last year's Apple Watch Ultra.
The biggest change is the overall interface overhaul, which I really like in watchOS 10. The Series 9 is the best watch you can buy right now to take advantage of it.
Apple Watch Series 9: Competition
As is often the case when it comes to Apple, competition usually comes from within, rather than without. If you're considering an Apple Watch, but don't want the Series 9, there are a couple of options. If you want to save money your best bet is the Apple Watch SE. It's cheaper than the older Series 8, but the SE is the best budget option because it's cheaper. If you want a more rugged watch for outdoor exploration, the Apple Watch Ultra 2 is the obvious choice. Again, take this over the first-gen as it's a serious upgrade for many of the reasons mentioned above.
The best Android alternative is probably the Samsung Galaxy Watch 6, but remember this is not going to get you the awesome iPhone experience an Apple Watch will. The Apple Watch remains an iPhone accessory. Of course, if you don't have an iPhone, the Apple Watch isn't for you (you literally can't set it up without one). But anyone who is considering pairing their iPhone with a smartwatch definitely shouldn't be looking beyond Apple's walls.
Apple Watch Series 9: Should you buy it?
Buy the Apple Watch Series 9 if
You want the best Apple Watch
The Ultra 2 is a technically better device, but I believe the Series 9 is the best Apple Watch for almost everyone.
You want Double Tap, UWB 2, or on-device Siri
This is the only mainstream Apple Watch with either of those new features,
You're upgrading from an older model
If you've got a Series 7 or older, this will be an immense step up
Don't buy the Apple Watch Series 9 if
You don't have an iPhone
You need an iPhone to use an Apple Watch
You want a durable watch for the great outdoors
The Apple Watch Ultra literally exists for this sole purpose and will excel as an adventure model
You've got the Series 8
You probably don't need to upgrade from the Series 8, but there are definitely some enticing reasons to justify it if you really want to.
Apple Watch Series 9: Verdict
The Apple Watch Series 9 is a marked upgrade for any Apple Watch owner, even over the Apple Watch Series 8. It's the best all-round Apple Watch the company has ever made and excels at exercise tracking, iPhone interaction, and more.
The new S9 chip is super snappy and makes using the watch a dream. On-device Siri is a game changer, as is the new UWB 2 chip that powers improved Find My and HomePod interactions. The upgraded brightness makes this display very impressive while retaining solid battery life that will see you easily through an entire day. This is also one of Apple's first-ever carbon-neutral products, an environmental landmark that will give users that extra peace of mind.
Bottom line: The Apple Watch Series 9 is Apple's most formidable wearable in a number of years, and a true upgrade on the Series 8.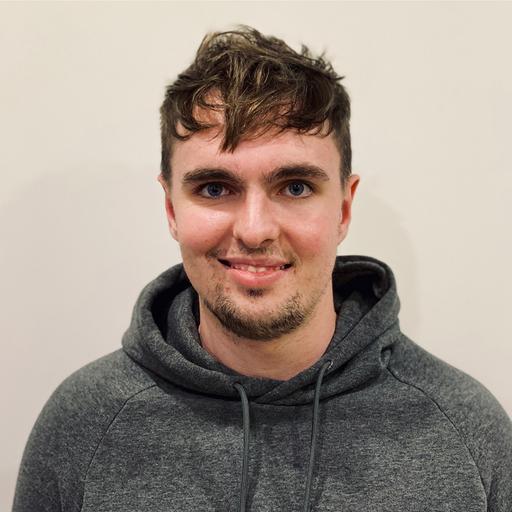 Stephen Warwick has written about Apple for five years at iMore and previously elsewhere. He covers all of iMore's latest breaking news regarding all of Apple's products and services, both hardware and software. Stephen has interviewed industry experts in a range of fields including finance, litigation, security, and more. He also specializes in curating and reviewing audio hardware and has experience beyond journalism in sound engineering, production, and design.

Before becoming a writer Stephen studied Ancient History at University and also worked at Apple for more than two years. Stephen is also a host on the iMore show, a weekly podcast recorded live that discusses the latest in breaking Apple news, as well as featuring fun trivia about all things Apple. Follow him on Twitter @stephenwarwick9