iOS 6 reports for U.S. defense duty with new approval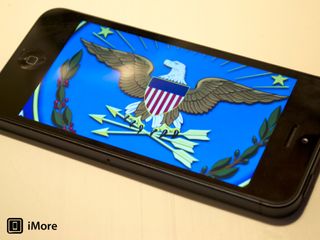 The U.S. Department of Defense has approved the use of iOS 6 devices, which may help Apple to build some strength in a market still dominated by BlackBerry devices. The US D.O.D. currently has about 470,000 BlackBerrys in use across its networks, with 41,000 Apple mobile devices and 8,700 Android devices.
The Department of Defense is building a multivendor environment, it said in a press release, with BlackBerry and Samsung Knox devices also receiving similar approval.
The D.O.D. has cracked the door open to Apple and Android users, but it's not a Bring Your Own Device (BYOD) environment: The organization doesn't support personal phones to connect to the network.
BlackBerry's security proofing of their systems is legendary, but is that enough, paired with recent products like the Q10, to keep them on the government payroll? Or is Apple (or Samsung) likely to take over, as they have elsewhere? Let us know in the comments.
[Via US Department of Defense]
Get the best of iMore in in your inbox, every day!
From a naval officer/apple newbie I'm excited to see how things will pan out for Apple on the DOD side.
Thank you for signing up to iMore. You will receive a verification email shortly.
There was a problem. Please refresh the page and try again.