How to access cards on Wallet for iPhone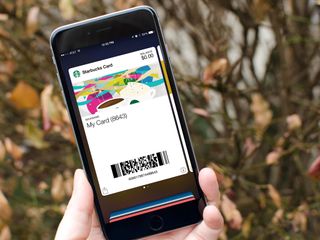 After you've added cards to Passbook you'll probably want to use them at your favorite places such as Starbucks, the drug store, and even at the movie theatre. To do so, all you need is your iPhone and the Passbook app!
How to access and use Passbook cards on your iPhone
Launch the Passbook app on your iPhone.
Tap on the card you'd like to use.
Hand it to the cashier or scan the barcode yourself.
How to access Passbook cards on your Lock screen
If a pass is location or time base, iOS will automatically display it as a notification on your Lock screen. For example, a boarding pass when it comes time for your flight, or your Starbucks card when you're close to the coffee shop.
Swipe from left to right on the Passbook pass icon on your Lock screen.
Present the pass for scanning.
That's it! Either your payment will be taken or the cashier will be able to view any information they need from the card you used.
"Siri, write a really funny bio for me to use for Mobile Nations" "Okay, Drew, here's your really funny bio: How-to writer, fiddle player, retro gamer."
I have been trying to set up Passbook on my iPhone 5c. I got to this website and followed the directions for downloading apps that are for Passbook. You say that the app will have a + or add to Passbook button to put the app into my Passbook. I have now downloaded four apps (some of which I really don't want but needed to try something) and none of them has either button to add it to my Passbook. I downloaded the Starbucks app because I have seen people use that one even tho I don't usually go to Starbucks. Your site said there would be a + at the top right of my screen. NOT! So what gives………..I'm beginning to think this whole Passbook thing is not going to work for me and I will just have to carry around a wallet full of cards. Thanks for any help you can give me.

I, too, am having the same difficulty. And the article on "How to access and use Passbook cards on your iPhone" dated Dec. 16th, 2014 is rather less than helpful. We're obviously missing something. I did exactly what you did and still can't get them to work. :( I'm going back to the first article to start at the beginning and we'll see how it goes. If that fails, I'm headed to the Apple Store near me for help.

I assigned a few credit cards to IPay and even used one on July 28th. Now, none of my cards are showing up on my passport app. What's up with that?
Thank you for signing up to iMore. You will receive a verification email shortly.
There was a problem. Please refresh the page and try again.