How to automatically post Instagram photos directly to a Facebook page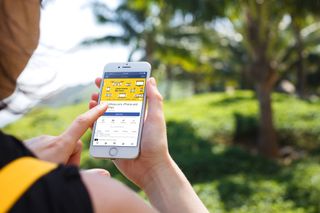 Instagram is not only a fun app for personal use; it's also a great marketing tool for all kinds of businesses and professionals to showcase their products and works of art (I mean, at least it was until that pesky algorithm nonsense kicked in...)
If you use both Facebook and Instagram for your business, makeup artistry, creative work, graphic designs, or whatever, you can actually tie them together so your images automatically filter to your business page or fan page instead of your personal profile!
Here's how to automatically post your Insta photos straight to your Facebook page.
Launch the Instagram app from the Home screen of your iPhone.
Tap on the Profile icon in the bottom navigation. It's the one to the far right.
Tap on the Menu icon in the upper right corner. It looks like three lines on top of one another.
Now tap on the Settings icon at the bottom of the screen.
Tap Account.
Tap on Linked Accounts.
Tap Facebook.
From here, you can tap Log in with the Facebook app to link your account. If you aren't logged into the Facebook app, you may need to add in your account information. You can also unlink your Facebook account from this area, too.
Once you link accounts and allow Facebook to be connected to your Instagram, you'll have the option to share a post to Facebook from the same screen where you add a caption.
That's all there is to it! If you ever want to change the way Instagram posts photos, you can always tweak and reset your options through the same steps.
You can even choose which Facebook page your Instagram photos go to if you manage more than one!
How do you use Instagram?
Are you a big fan of keeping all your social media accounts linked, or would you prefer your Facebook and Instagram be separate?
Let us know how you use social media in the comments below!
Updated March 2019: Updated article with latest version of iOS and Instagram.
Get the best of iMore in in your inbox, every day!
Cella writes for iMore on social and photography. She's a true crime enthusiast, bestselling horror author, lipstick collector, buzzkill, and Sicilian. Follow her on Twitter and Instagram: @hellorousseau
Is there a way to auto-post to linked Facebook page, without any check?

Wow, I can auto-post from a Spybook owned company to Spybook itself?
Thank you for signing up to iMore. You will receive a verification email shortly.
There was a problem. Please refresh the page and try again.