How to enable week numbers in Calendar for iPhone and iPad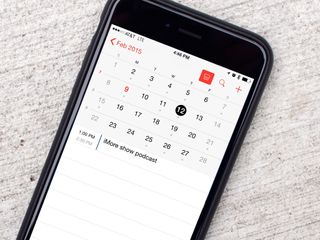 The built-in Calendar app on your iPhone and iPad has a few extra add-on features that you can enable if you choose. Week numbers is one of them and lets you easily view what week number of the year it currently is and what week any date falls on, which is much easier than counting weeks manually!
How to turn on week numbers in Calendar for iPhone and iPad
Launch the Settings app on your iPhone or iPad.
Tap Mail, Contacts, Calendars.
Turn On the option for Week Numbers, which can be found under the Calendars subsection.
iMore senior editor from 2011 to 2015.
Awesomely simple...thanks! When dealing with multi-national team members they speak weeks natively so this is a real help...never noticed it!

Thanks for this, good stuff.

Cool Posted via the iMore App for Android

Week numbers feature in IOS Calendar is great! However, there is a difference between US and EU counting of weeks (in EU the 1st week of the year is the first one, which contains Thursday, which means that week 20 - as shown by my IOS 8.3 - is actually week 19 in EU). Therefore, if US (or non EU) users will discuss due dates wit European partners based on calendar weeks, there may come to misunderstandings with a discrepancy of one week (7 days)!! Is this issue perhaps tackled in IOS 9.x, already?
Thank you for signing up to iMore. You will receive a verification email shortly.
There was a problem. Please refresh the page and try again.