How to find a date for Valentine's Day!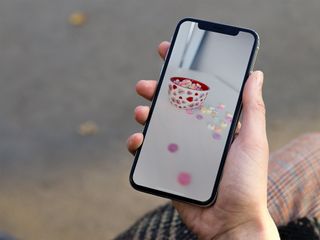 Valentine's Day is just around the corner and you're scrambling to find a date, eh? Keep calm, breathe, and read this article for some tips on finding a date for the big, heart-filled, candy-laden day!
Take it easy, take it easy!
I'm going to get real with you here for a second: Valentine's Day really isn't that big of a deal. If you're out there looking for love just because it's Valentine's Day, you're doing it wrong.
All that said, I'm no expert and you definitely clicked on this article for a reason so let's get to the good stuff!
Dating apps
There are loads upon loads of dating apps out there and that's where we'll look first. Whether you're looking for a one-time, Valentine's-Day-focused get-together or a lasting companion in life, dating apps can help you find that special someone.
OkCupid is an app for those who are looking for someone who sticks around after the Valentine's Day date.
With OkCupid you fill out a super-detailed profile and answer many questions to help the service determine those who'd make a good match. On top of that, the iOS app functions a little like popular dating app Tinder in that you swipe move between potential matches.
You've got plenty of time to get your questions and profile filled out, but the closer we get to Valentine's Day the less likely you are to find someone in time (so get to answering!).
One of Bumble's most touted features is its unique method for starting off a conversation. With Bumble, only women can start the conversation. That makes for a built-in double filter: One, that women get to choose to whom they speak, and two, that only men who would be willing to sign up for an app where they have to wait to be talked to are the men on the service. Pretty smart stuff!
In heterosexual matches, the woman has 24 hours to initiate a conversation and the man has 24 hours to respond to that conversation. In same-sex matches, either person has 24 hours to initiate the conversation and 24 more to respond.
Bumble shows you folks that line up with your specific settings. You can set distance, age range, and gender. For example, you could tell the app you only want to see men and women between the ages of 25 and 32 within 20 miles of where you live.
Bumble is kind of a midpoint between the longterm, more serious relationship apps like OKCupid and the one-time, less serious apps.
Chances are you've already heard of Tinder. It's a popular dating app often cited for its use in finding flings, but some folks have found lasting partners courtesy of Tinder.
Tinder is based mostly on location. The app shows you a stack of folks in your area — you swipe left to pass on them and right to "Like" them. If the person also swipes right on you (Likes you), then you are matched up and can use the app to communicate with one another.
Whether you're looking for someone tonight or you're looking for a date on Valentine's Day, Tinder can probably help you out.
Try a group outing!
There's no reason to limit your Valentine's Day fun to a one-on-one date. Go out with a group of friends or pair up with another couple for a nice double date. You can find lots of fun, reasonably priced group outings with the help of apps!
Groupon has quickly become the quintessential deals app. Once you give the app permission to keep track of your location whilst you're using the app, you'll be able to see deals in your area.
I just launched the app for the first time in awhile and came across deals for group meals, group outings to art shows, comedy show discounts, and more.
You can also use Groupon find some good deals for just you and your date — massage therapists will often offer couples massage deals around Valentine's Day.
LivingSocial is essentially a lot like Groupon, but you can usually find more deals on gifts with LivingSocial.
Much like Groupon, you just need to give LivingSocial permission to see your location and it'll spit out deals in your area.
The app also offers a special Restaurants Plus deal available in certain areas in the United States. With Restaurants Plus you can save up to 30% at any of the restaurants in the LivingSocial network. It's easy to see how you could quickly put together a cost-friendly group outing with the help of LivingSocial!
Who needs humans when there are pets to love?
You know what's better than scrambling to find a date for Valentine's Day? Scrambling to find a pet to adopt for Valentine's Day.
If you've got the means to take care of a pupper or kitten, consider casting aside the commercialized holiday of love and fostering or adopting a pet instead!
Many of the adoption apps available today pull from the same pet adoption databases, so the only thing you'll see that's different between the various apps is the user interface design. That said, many of the top adoption apps — no matter the UI choices — are well-regarded.
If you're thinking about adopting a pet this Valentine's Day, consider using the following apps!
Just remember: Adopting a pet is a huge, huge, huge (also huge) responsibility. The week immediately following major holidays is typically the busiest time for local humane societies because folks realize they don't have the capability to take care of an animal. Don't be like the folks who turn in their pet after a week with it. If you can adopt, please adopt. If you're even slightly wishy-washy on pet ownership, consider a stuffed animal instead … or a fish!
Who needs humans when there are calories to ingest?
If all else fails, food will always be there for you!
When dating apps aren't working out and you've taken in too many stray cats already, sometimes it's best to turn inward (y'know, toward that growling stomach) for inspiration.
Why not treat yourself to a Valentine's Day date with yourself? Dim the lights, turn on your phone's Do Not Disturb setting, launch Netflix on your Apple TV, and kick back for the evening with a delicious meal and an entertaining show!
Here are some ideas to get you started!
How are you celebrating?
Are you celebrating Valentine's Day? Planning to use any of the apps and services I mentioned above? Share your stories! You can send 'em over on Twitter or in the comments below. Happy Valentine's Day, pals!
Updated February 2018: This article was updated with new photos, links, and ideas for your Valentine's Day celebrations!
Master your iPhone in minutes
iMore offers spot-on advice and guidance from our team of experts, with decades of Apple device experience to lean on. Learn more with iMore!
Mikah Sargent is Senior Editor at Mobile Nations. When he's not bothering his chihuahuas, Mikah spends entirely too much time and money on HomeKit products. You can follow him on Twitter at @mikahsargent if you're so inclined.