How to fix iOS 7 beta activation errors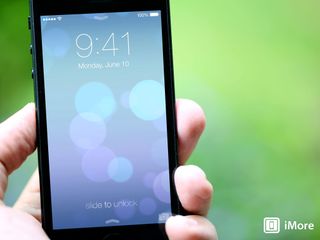 If you're updating an iPhone from iOS 6 to a beta version of iOS 7 for either development or testing, Apple will check the UDID of the device in order to make sure it's registered to a developer account. I ran into an issue this past week where an iPhone that was legitimately registered to my personal developer account would not activate. After a quick internet search, I discovered I definitely wasn't alone in having this problem. Luckily, I was able to find a way around it. Here's how:
As always, this isn't a way to bypass activation if your UDID isn't on file, nor will it work that way. This is a workaround if you're experiencing issues activating a device that hasn't been on a beta before but that is legitimately registered to a developer account.
Restore to iOS 6
Before you can fix the activation error, you will need to downgrade the iPhone having activation issues back to iOS 6. In order to do this, you can follow our downgrade guide.
How to downgrade iOS 7 beta back to iOS 6
Once you have the device back up and running on iOS 6, continue in order to finish your iOS 7 beta install.
Update to iOS 7
If you're having activation issues, odds are you probably clicked the Restore option in iTunes when installing iOS 7 beta instead of the Update option. Normally this isn't an issue but lately it seems to not want to play nice with activation.
This is what seems to be causing issues lately with installing a new iOS 7 beta. Follow these steps instead:
Connect the device to your Mac or PC if it isn't already.
Launch iTunes.
Under the device options, hold down alt+option on your Mac keyboard (Shift for Windows users) and then click Update instead of restore.
Navigate to the current iOS 7 beta file that you've downloaded from the developer portal and select it.
Let iTunes do its thing and update the device.
That's all there is to it. This should fix the activation issue and the device should boot up like normal and be able to activate this time. Let us know how it works for you in the comments if you were experiencing legitimate activation issues.
Remember, this method is for users who legitimately have their UDID on file with an Apple developer account. If you don't have a reason to install the beta, stay away until the public release. It should also never be installed on a user's primary device.
Get the best of iMore in in your inbox, every day!
iMore senior editor from 2011 to 2015.
"Under the device options, hold down alt+option on your Mac keyboard" Alt and Option are the same thing on a Mac keyboard.

Yes they're the same thing. It's the same key. Sent from the iMore App

They were pointing out that by using "alt+option", it looks like you're saying to hold down the "alt" key AND the "option" key, since using a "+" is commonly used to denote a combination of keys you have to press (a la "shift + command + delete"). Maybe "alt/opiton" would be more clear.

I just had to "erase all content and settings" to resolve activation problem. No need to go back to 6 first.

I just purchased an Ipad 4 from someone who was using IOSbeta7. He wiped the ipad. When I tried activating it I get an activation error. I tried fixing it with itunes but this ipad has never been added as one of my devices. How can I get it to activate?

If you get a "4027" error, you may have to upgrade to the beta version of iTunes. I had this issue this past weekend when I had to register my girlfriend's phone back to iOS after she received a replacement from Apple.

That fixed it for me, thanks very much!

Does anybody know how to fix the "this devise is not elgible" error? I've tried the host file fix and everything. Ios7 beta works perfectly on my iPhone 5 but not my gf's and I have no earthly idea as to why

i did update to ios 7 beta 5 but when i go and try to use icloud back up it gives me an activation error. My UDID is registered. Anyone know what might be the problem.

I just updated to ios7 and whenever i start my iPhone i have to activate it and when i try to do so, I get an error saying that the servers are unreachable
Thank you for signing up to iMore. You will receive a verification email shortly.
There was a problem. Please refresh the page and try again.