How to fix a failed export due to 'referenced media' on Final Cut Pro X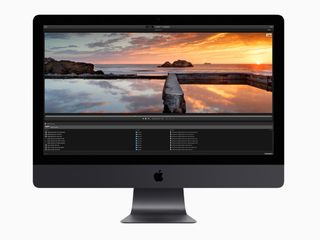 We apple enthusiasts are quite spoiled when it comes to our preferred Apple developed software and we take it for granted that things will "just work". Sometimes things "just work" only after you've attempted it a second time and that's exactly the scenario that I had to deal with when importing some video in Final Cut Pro X.
Referenced media cannot be shared
The problem I ran into was trying to export (or share) an edited video I was working on. I had imported a bunch of video (or at least I thought I had and was not alerted of any other outcome) and had performed my routine workflow on the files. When it came time to export to a Master file, I was greeted with "This item cannot be shared while it is still referencing media on the camera".
Fair enough, I thought, so my first response was to eject the SD card from whence the video came, restart FCP to help it "see" the change and all would be golden. All I was left with was a "missing" media" error until I put the SD card back into the SD card slot on my Mac.
Looking at my Final Cut Pro video files I noticed one clip that had the following camera icon:
It turns out that this media for whatever reason failed to import into Final Cut Pro X properly and as such was simply using the "source" location whilst I was editing.
Luckily, after a bit of searching, I gladly discovered the fix is a quick and simple one. Here's how to fix the "referenced media cannot be shared" error.
Re-importing media in Final Cut Pro X
In Final Cut Pro X do the following:
Select the clip with the camera icon in the Final Cut Pro library.
Make certain you have the** original source** for the video in question available to Final Cut Pro. (e.g. the SD card in the card reader for example)
In the menu bar select File > Import > Reimport from Camera/Archive.
Select Continue
The missing video will now be re-imported and the camera icon will disappear.
Comments
Have you ever run into this error? Do you have any insight as to what caused the initial import of the video file to fail? If you have anything to add or would just like to make a comment let us know in the comment section!
Master your iPhone in minutes
iMore offers spot-on advice and guidance from our team of experts, with decades of Apple device experience to lean on. Learn more with iMore!