How to quickly pan and zoom in Quick Look on your Mac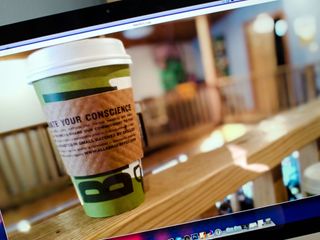 Quick Look is a nifty utility that's baked right into OS X that lets you view a preview of a file without actually having to open it. It had some issues when OS X Mavericks was released but updates have since then fixed lag issues. On top of viewing files quickly, you can also pan and zoom with just a single key stroke. Here's how:
How to pan and zoom in the Quick Look app on your Mac
Click on the file you'd like to use Quick Look on to highlight it and hit the space bar to trigger Quick Look.
Once the Quick Look Window opens, hold down the alt - option key on your Mac's keyboard.
While holding down the alt - option key scroll around or zoom in and out.
That's all there is to it. It's somewhat of a hidden feature in Quick Look and one that one of our writers stumbled upon a while back on accident. Did you know about this feature? If so, do you find it useful for previewing images? And if not, try it out and let me know what you think!
Get the best of iMore in your inbox, every day!
iMore senior editor from 2011 to 2015.
Doesn't work for me. Also there is no "alt" key on the Mac, so I assume that although it is written as if one has to hold down option *and* alt, one actually only has to hold down option by itself? Edit: Finally got it to work. It turns out that all the option key does is force the image to display at 100%, and my screen was too big for most of the files I have. I think it's more accurate to refer to this as "hold down the option key for 100% zoom."

Hate to break it to you man, but the "option" key has a little "alt" on it (at least on all the keyboards that I have around me, which is 5) but maybe your keyboard doesn't have a "alt" key ??

I was unaware of the "Quick Look" but I did try it and it works just as you described. This might just come in very handy in the future. Thanks for sharing this hidden (at least to me) feature.

Your third step says: "While holding down the alt - option key scroll around or zoom in and out." But it doesn't say *how* to scroll around or zoom in and out. I'm using a magic trackpad with my iMac, and I can scroll around (with 2 fingers) and zoom in and out (by pinching), even without holding down alt/option. So I'm not sure if maybe you need to hold down option when doing this on a laptop? Or if doing it on a device without a trackpad, how do you do the scrolling and zooming?

It's not clear to me at all what the option (or alt) key does. I'm on the latest Mavericks and just like Sunhou I can zoom etc just fine without holding down the option key. Could you please clarify what this trick does, perhaps with a 10 second video clip? Thanks.