How to reset sync data on Apple Watch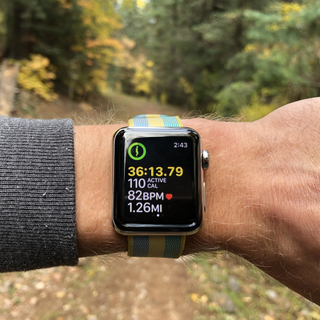 I was deleting some old messages on my Apple Watch the other day and noticed that phone numbers instead of names were displayed in the message list. Coincidentally, a friend of mine was having the same problem.
Turns out there is a relatively easy fix for this...and it's found on the iPhone.
How to reset contacts and calendar data on Apple Watch
Contacts and calendar data is viewable—but not editable—on Apple Watch. Also, while there is a Calendar app on Apple Watch, there is no Contacts app on Apple Watch. Access to contacts data is buried within the Mail and Messages apps.
Apple Watch gets its contacts and calendar data from its paired iPhone. But sometimes this data can go sideways. A reset of the contacts and calendars data is the path to the solution.
On your iPhone, tap the Watch app to open it.
Tap My Watch.
Tap General.
Tap Reset.
Tap Reset Sync Data.
Be patient. The reset happens in the background and it may take a few minutes for the Contacts and Calendar data to correct itself. You might also need to restart your iPhone and/or Apple Watch before resetting the sync data.
Questions?
If this didn't solve the problem, let us know in the comments below.
Get the best of iMore in in your inbox, every day!
Mike Matthews is a writer at iMore.com. He has used Apple products all the way back to the Apple II+. He appreciates no longer having to launch apps by loading them from a cassette tape recorder.
Thank you for signing up to iMore. You will receive a verification email shortly.
There was a problem. Please refresh the page and try again.