How to set up iCloud Mail, Contacts, Calendars, and more on your iPhone or iPad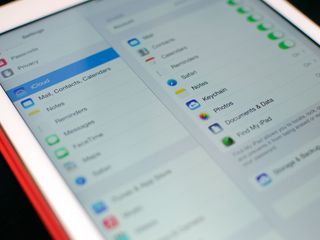 If you didn't originally set up your iPhone or iPad with iCloud, or if you want to use a different iCloud account than you do for iTunes purchases, you may need to sign in and set up iCloud outside of the initial setup process. In some cases, you may simply want to add an additional account to your device, you can add an iCloud account at any time via the Settings app.
How to add an iCloud account for mail, contacts, calendars, and more
Launch the Settings app on your iPhone or iPad.
Tap iCloud.
Enter your iCloud email and password and tap Sign In.
Turn On the services you want to sync with your iPhone or iPad. By default most, if not all, of iCloud's services are turned on.
Once you're done all your email will show up in the Mail app, your appointments in the Calendar app, and your addresses in the Contacts app, your notes in the Notes app, and more!
Are you using iCloud for your personal information management? Why or why not?
Get the best of iMore in in your inbox, every day!
"Siri, write a really funny bio for me to use for Mobile Nations" "Okay, Drew, here's your really funny bio: How-to writer, fiddle player, retro gamer."
I have an old internet address on my new iphone and it's blocking me from getting into any Apple programs, the old address is tommytow@comcast.net and I would like to get it removed my new address is tommytow68@gmail.com is there anything you can do to help me remove this old address?
Thomas C Kimmerley

Great that you show us that now can you explain in depth how to send attachments in Calendar since my iPhone won't down load them or upload them. Apple isn't much help in this area.

Excellent idea in the real world busy life
Thank you for signing up to iMore. You will receive a verification email shortly.
There was a problem. Please refresh the page and try again.