How to stop receiving notifications from a website in OS X Mavericks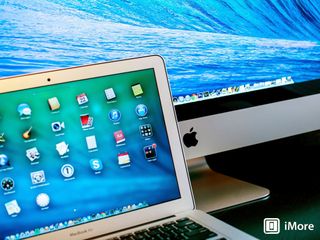 We've already looked at how to receive notifications from your favorite websites with OS X Mavericks, so now it's time to look at how to turn them off. Perhaps a website you thought you wanted notifications from sends too many, or you just don't visit a particular site that frequently anymore. Regardless the reason, here's how to get them to stop:
In the top menu bar on your Mac running OS X Mavericks, click on the  symbol and then System Preferences.
Now click on Notifications.
Scroll down in the list on the left hand side of the screen and find the website that is sending you notifications that you'd like to disable. Click on its name.
Now in the right hand panel, disable everything and uncheck any boxes.
That's all there is to it. The website is completely removed from Notification Center and should no longer alert you of anything. If you ever decide you'd like to re-enable notifications, you can do so by following the same steps again. You can alternatively just disable items you don't like such as banner notifications. This way, the website's updates will still populate in Notification Center, but you can simply browse them at your leisure and not be bothered with popup banners.
If you've found any websites that already support Mavericks notifications, be sure to let us know which ones in the comments!
iMore senior editor from 2011 to 2015.
So far, nine of the web sites I frequent use this, that I know of. I like that the experience of modifying notifications is virtually the same on Mavericks as it is in iOS. Ah, uniform simplicity. Sent from the iMore App

The setting is also to be found, specifically for websites, in Safari > Preferences > Notifications.

Thanks for that. I have been looking all over to find out how to remove an item from the Notification Center completely. Since it was a website this does the trick! Seems like a central Notifications Center management console would be better than having to go to Safari in order to remove a website entry in the NC.

Right! Why can't we delete these notification sources directly in Notification Center by dragging away or Deleteing them?

Really cool! A feature of Mavericks I'm yet to enable (and possibly disable too) lol Sent from the iMore App

I love this feature! I would never turn it off! Sent from the iMore App

Thanks for the tip. It's great that you always include screenshots so it's easier to locate where we can find it. Sent from the iMore App

Great tip! I wish you guys included a way to save articles to Evernote and pocket. Sent from the iMore App

God, I love these How Tos. Keep up the awesome work Allyson Kaz. ;) Sent from the iMore App

Thanks for the tip. Already used it. Sent from the iMore App

I kinda like my notifications from Safari, glad to see it's easy to disable on the fly. Hope more sites take advantage of it. Sent from the iMore App

iDownloadBlog ended up in Yosemite notifications - I must have accidentally accepted it. How can I *completely* remove it from notifications. I don't want it there at all - there seems like there is no way to delete it. I can *disable notifications* - but it's still in the 'not in notification centre' list. I want any trace of it gone. Driving me insane!!! (by the way your password rules are WAY too paranoid - you should allow, say, 20 failed login attempts before putting time limits - it's very frustrating if you forget your login details #SuperCommon). No hacker is going to brute force a password in 20 attempts. And what's with all the captchas? It's just taken me 20 minutes to comment - rather than 1!

To *completely* remote website from your notifications list, open Safari's Perferences -> Notifications. That window should allow you to delete notifications completely.
Get the best of iMore in in your inbox, every day!
Thank you for signing up to iMore. You will receive a verification email shortly.
There was a problem. Please refresh the page and try again.