How to unlock your iPhone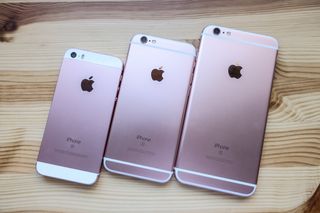 Most smartphones become locked to a specific carrier once a SIM card has been installed. Once the SIM is removed, only SIMs from that specific carrier will work in that iPhone.
If you're selling an iPhone, you can increase the value if it's unlocked. That way, the buyer doesn't have to pay to have it unlocked or go through the trouble of figuring it out themself. It's just good business. Also, the phone should then work on most GSM mobile networks (so long as it's compatible with that network's radio bands).
How to unlock your iPhone
How to unlock any smartphone is specific to the carrier. You'll have to go through your carrier and request an unlock code (in most cases) and won't be able to do it yourself.
Keep in mind that you must still be a customer of the carrier to which the phone is locked; otherwise, you're out of luck. There will also be some requirements that must be met before your carrier unlocks your iPhone. Your account will have to be in good standing, and you'll have to be up-to-date on all your bills. Your iPhone cannot be reported as lost or stolen and it has to be paid in full. Your carrier reserves the right to refuse you an unlock code at any point, so be nice!
There is third party software you can purchase in order to unlock your iPhone, but we do not recommend it since it may be unsafe.
We'll walk you through how to unlock your phone with AT&T, T-Mobile, Verizon, and Sprint.
Get the best of iMore in in your inbox, every day!
Mick is a staff writer who's as frugal as they come, so he always does extensive research (much to the exhaustion of his wife) before making a purchase. If it's not worth the price, Mick ain't buying.
Is it safe to use unlock4less for ex or any other third party unlocking services to unlock phones? What can they do to your imei?
Thank you for signing up to iMore. You will receive a verification email shortly.
There was a problem. Please refresh the page and try again.