How to use Twitter's new threaded Tweets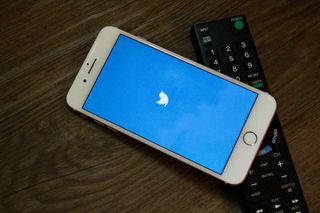 (Image credit: iMore)
Twitter recently released a new feature called Threaded Tweets, which allow users to connect multiple pre-written tweets or add additional thoughts to an existing tweet. Here's how Twitter describes the feature:
If you're looking to learn how to use Twitter threads, then you've come to the right place. Here's how to become a Twitter expert and use threaded tweets on your iPhone or iPad!
How to create a Threaded Tweet and post multiple tweets at once
Open the Twitter app for iPhone or iPad.
Tap on the Compose button in the upper right corner.
Write your initial tweet.
If you have the Twitter threads option, you can tap the plus button in the lower right (above the keyboard) to add additional tweets in that thread.
Tap the plus button any time you wish to compose an additional tweet.
When you're finished writing your thread of tweets, tap the Tweet All button.
How to create a threaded tweet from an existing post
Open the Twitter app for iPhone or iPad.
Navigate to your existing tweet.
Tap the Additional Tweet button (looks like a speech bubble) on the far left of the tweet menu.
Write your additional tweet. (Follow steps 4-6 to write even more tweets in the thread.)
Press Tweet (or, if you've added multiple followup posts, Tweet All) to create the thread.
How to view threaded tweets
Open the Twitter app for iPhone or iPad.
Browse your timeline.
Threaded tweets will be automatically collapsed by default. To view them, tap Show this thread.
Read the ensuing thread.
What do you think?
Are you a big fan of threaded Tweets? Let us know what your thoughts are in the comments below!
Get the best of iMore in in your inbox, every day!
Cella writes for iMore on social and photography. She's a true crime enthusiast, bestselling horror author, lipstick collector, buzzkill, and Sicilian. Follow her on Twitter and Instagram: @hellorousseau
When reading a thread, how do you open the comments to each tweet? I can't figure it out. On a single tweet, you can click on the bottom margin of the tweet and then read the comments. When tweets are in a thread, when you click on the bottom margin of a tweet, nothing happens.
Thank you for signing up to iMore. You will receive a verification email shortly.
There was a problem. Please refresh the page and try again.