How to view every Instagram photo and video you've ever liked with Instagram for iPhone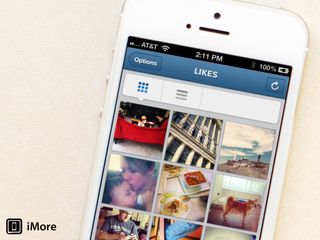 Ever been stuck looking for a photo or video someone posted on Instagram but couldn't find it again or remember what that person's exact username was? If you know you liked the photo or video when you originally saw it, there's an easier way.
Instagram for iPhone allows you to quickly view every photo you've ever liked in just a few taps. Here's how:
Launch the Instagram app from the Home screen of your iPhone.
Tap on the Settings icon in the top right hand corner of your Profile page.
Now tap on Posts You've Liked.
That's it. You'll now see a list of photos and videos that you've liked on Instagram. As you scroll further down, more photos and videos will load.
iMore senior editor from 2011 to 2015.
Currently, this only works for posts you've liked in the mobile app. If you like them via the website they will not show up under "Posts You've Liked".

There are other websites that use Instagram services such as http://portalgram.com where you can log in and see your likes in the menu bar.
Thank you for signing up to iMore. You will receive a verification email shortly.
There was a problem. Please refresh the page and try again.