How to view, manage, and change replies to shared Calendar events on iPhone and iPad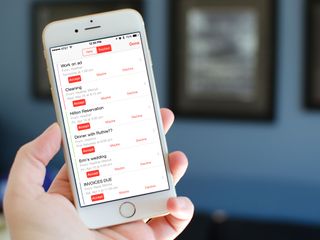 If you use the default Calendar app on your iPhone or iPad, you can quickly and easily manage any events you were invited to, no matter how you RSVP'd the first time around. If you decide later you need to change your mind, you can quickly access an entire list of all the events you were invited to by following these steps:
How to manage all shared calendar events on iPhone and iPad
Launch the Calendar app on your iPhone or iPad.
Tap on Inbox in the bottom right hand corner.
Tap on Replied in the top navigation.
You'll see an entire list of shared events. Tap on any of them to view more details or tap on any action button to change your reply quickly.
Get the best of iMore in in your inbox, every day!
Girl gamer, bookish sort, sci-fi and fantasy lover and writer. Now creating helpful content for Mobile Nations.
What drives me crazy is responding accep to decline to a shared event on one device but still having to go through all my other devices and click the event notification and "okay" to make the badge go away on each.
Thank you for signing up to iMore. You will receive a verification email shortly.
There was a problem. Please refresh the page and try again.