iMovie for Mac update addresses crash-causing bug, YouTube compatibility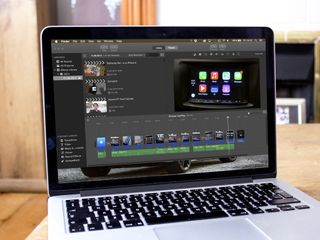 Neither of the updates are user-facing, so there's not much to be too excited about here. However, if iMovie has been crashing on startup for you, this should be a welcome update nonetheless.
The update should be available to those who already own iMovie from the Mac App Store now. Users who don't already own the app can also grab it for $14.99 from the link below.
OSx, iOS have huge security flaws. iMore iGnores that story like other Apple-crazed sites do. Head-in-the-sand as normal.

Please enlighten the ostrich crowd!
Thank you for signing up to iMore. You will receive a verification email shortly.
There was a problem. Please refresh the page and try again.