Instapaper vs Pocket vs Readability: iPhone read later app shootout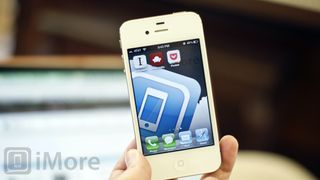 Instapaper, Pocket (formerly known as Read It Later), and Readability are all great ways to "read later", or time-shift the Web articles and other content you don't have time to read now. (Think of them as TiVo for the web.) Some are highly focused on text, others also prioritize photos and videos. Some are highly focused on iPhone, iPod touch, and iPad only, others offer more cross-platform and Android support. Each one tries to solve the same problem -- letting you enjoy the content you want to enjoy, when you want to enjoy it -- but goes about it in a different way. So which one does it best, and for whom?
Note: Instapaper, Pocket, and Readability all have support for both iPhone and iPad but we're focusing exclusively on the iPhone versions for this shootout.
Instapaper vs Pocket vs Readability: Design & Interface
Reading is a personal experience for most of us, and one that should always be be enjoyable. More than likely, you'll want to kick back and relax while catching up on the day's stories. While content is king, the experience you get while interacting with that content can be just as important for most.
Instapaper approaches saving articles in a fairly straight-forward way -- the table view and the file system. You can create folders on your iPhone to categorize and archive articles. Tap into the section you'd like to view and tap on an article you'd like to read. Your top tab, labeled Read Later, is where you'll find all the articles you've saved to the service. Articles are displayed in an a stripped down format, devoid of ads and other cruft, and that makes them really easy to read.
Instapaper also integrates a feature called tilt scrolling that, as the name implies, will scroll the page up and down as you tilt your iPhone. Tab into font settings to switch from light and dark mode, change the font type (with some beautiful new typefaces to choose from), increase or decrease font size, change line spacing, and to widen or narrow margins. Overall, Instapaper does a good job of formatting articles nicely. I have run into a few issues with how it formats images or headers on websites which can be bothersome at times.
Readability approaches things a bit differently when it comes to menus and organization. The main home screen will aggregate a list of your saved content. Tapping on the reading list button will allow you to navigate to items you've marked as favorites or view archived articles.
Readability also allows you to switch between light and dark modes and change the font to customize the experience. Their font choices are beautiful but not always optimal for long form reading. Where Readability really shines, however, is how it makes sure the focus is on having a seamless reading experience. When you tap into an article all the menus and navigation options disappear, leaving you with nothing but the content you want in front of you. Tap anywhere on the screen to bring up the menus. Swipe to the right to bring up your main reading list again.
Pocket has newly designed interface to go with its new name. Just like Readability and Instapaper, you can change the margins, fonts, switch from dark to light mode, and customize the experience. But that's pretty much where the similarities end.
Pocket treats photos and videos as first-class citizens alongside articles. You can sort by articles that contain images, video, or just plain text articles. You can also bulk edit from the main screen. Simply tap the edit button and either trash articles, mark them as read, or tag them with categories.
When inside an article, Pocket allows you to quickly switch from a scaled down version and the full blown web version of a saved clip. And toggling between them is super fast. It's also great at rendering inline images, and is really smart about what content should and shouldn't be presented.
While all three have easy to use interfaces, their designs are very different. Instapaper is almost old-school in its presentation, but incredibly focused in its choices. Readability looks very good but the edge goes to Pocket which has the best mix of presentation of functionality. The ability to easily edit and sort articles is great and the interface is both powerful and accessible.
Instapaper vs Pocket vs Readability: Cross-platform support
If you have multiple devices, whether it's an iPhone and iPad, or iPhone and Kindle Fire, or some other combination, being able to access the content you saved on the platforms you use is important. Here's what Instapaper, Pocket, and Readability support:
iPhone
iPad
Android
Kindle Fire
iPhone
iPad
Android
Kindle Fire
Instapaper doesn't provide official support for Android and none of them seem to officially support BlackBerry or Windows Phone. So for now, it's a tie between Pocket and Readability as far as native mobile app support goes.
Instapaper vs Pocket vs Readability: 3rd party app support
In order for a "read later" service to be of service, it has to be readily available from the apps you use all day. Because Instapaper, Pocket, and Readability have all been around for a while, in one form or another, you can find support for all three services in many of the most popular Twitter, RSS, and similar apps.
Tie.
Instapaper vs Pocket vs Readability: Desktop Support
Instapaper, Readability, and Pocket all provide web browser plug-ins to easily save content to read later, and all offer a web-based way to access this content when and where you want to access it. Just like the mobile apps, however, the experience will be different across each client.
Instapaper's website sticks to the standard table view of articles. Clicking one takes you to the full article. You can also choose to view a text version or to archive it. It gets the job done and does it well but just like the app, it isn't very exciting to look at.
Readability's website also provides an experience that's a closely tied to their iPhone app, and that makes it really usable. It doesn't hide navigation the way the website does, but due to the bigger canvas they have to work with, that's not a problem. You can find your main navigation off the to left and each article will have sharing options and edit options directly underneath it. Easy to use and easy to maintain.
Pocket's website also tries to be as close to the mobile experience as possible. At least when it comes to layout and format. You can, of course, view full blown articles but the layout feels very simliar. You actually don't even feel like you're on a website for the most part. It feels like you're browsing right from your phone but with the bigger screen real-estate of your computer monitor. Same functionality, same basic layout, just full blown articles.
Since the websites all mirror the apps to a greater or lesser degree, just like with the app, Pocket has the edge here.
Instapaper vs Pocket vs Readability: Cost
If cost is a factor to you, you'll be happy to know that both Pocket and Readability are available for free. (At least up front, at least for now.)
Instapaper costs $4.99 but it's a universal app so you'll only need to purchase once. There's also an optional subscription service that offers additional functionality.
Readability also has a -- now optional, still controversial -- subscription service.
Some users will no doubt prefer the presumed security that comes from paying for an app or service, most just want free stuff, no questions asked.
Tie between Readability and Pocket.
Instapaper vs Pocket vs Readability: Conclusion
While Instapaper vs Pocket vs Readability all have great native apps, fantastic web sites, and excellent services, they all come to the table with very different focuses and approaches.
Power iOS-only users might love Instapaper's thoughtful functionality and no-frills design, while cross-platform users might find it too austere and limited.
New users might take a liking to Readbility's good looks and high level of integration, while power users might find it a bit limited. (Their business model, which we won't get into here, is also a turn-off to some.)
Cross-platform and multimedia users might enjoy Pockets wider device support, slick interface, and first-class handling of photos and videos. Dedicated iOS-centric, article-centric users might not like the broader focus.
So which is the best?
Pocket.
The re-design brought with it much greater attention to detail and it really shows. Pocket provides the best design and user experience for the broadest base of users, both on the app and on the website.
If you're already all-in on Instapaper and video isn't a priority for you, there's no reason to switch to anything else. If you want more than articles, or you're new to the whole idea of "read later" and time-shifting content, give Pocket a go. It's free, so there's no risk to try it out, and you may be surprised how quickly you start saving things you happen upon on the web.
If you've been "reading later" for a while and have a personal preference, let us know why in our iPhone apps forum.
Pocket - Free - Download Now
Readability - Free - Download Now
Instapaper - $4.99 - Download Now
Get the best of iMore in your inbox, every day!
iMore senior editor from 2011 to 2015.
I honestly never liked instapaper. (also the person who made it acts very arrogant on twitter/his blog) I've been using Read it later (now Pocket) for several years and I am loving the update.

Please let me know if you figure it out, illmdo the same

Having used all 3, I tend to gravitate towards Instapaper and Pocket. I enjoy the clean look and interface of Pocket, especially on the web. However, I find myself missing the ability to create folders like I can in Instapaper. I just need to figure out if folders are more important than interface.

You can make tags to organize the content

I'm with you, Pocket is the best.

I am an instapaper user, however i tried both pocket and readability and thinking of making the switch.
I think i like the interface and overall options of Pocket more than any of the others at the moment. I also like the tags approach of pocket more than the folder approach of instapaper and definitely more than the no option provided by readability.
I am surprised that no-one seems to notice that readability has the best "as-intended" formatting of the articles. It handles well comparison tables, that both instapaper and pocket fail to handle.
I am also sending links from some (non english) sports websites and i find that instapaper doesn't "filter" the article well, and instead keeps links of the navigation bar on top of the article. Readability and pocket work flawlessly.
These are deal breakers for me and i am very close in exporting everything i have and move to either pocket or readability. I really want to use pocket as i think it has everything i need, but i want better handling of tables. I also like readability's integration with reeder. It only needs tags or folders to become really useful.
From the web interfaces i prefer readability's as it has more display options and share options(or at least makes it easier to share) than any of the others.
The only positive of instapaper for me, is the ability to add a link manually (i often come across articles that are blocked by websense at work) and i just copy the link and add it manually to instapaper to read later. there are of course workarounds with the other apps, but i like this simple option.

I never liked Instapaper, especially the boring design, but tried all 3 of them. I've benn using Pocket (aka ReadItLater) for years and with the latest update to Pocket, it's by far my 1st choice.
My most used apps on the iPhone are Reeder and Tweetbot - both of which support "Send to Pocket/ReadItLater". On the iPad I prefer Flipboard and "The Early Edition 2" for reading my feeds/RSS. They also have the "Send to ReadItLater/Pocket" integration. In mobile Safari, I use a bookmarklet.
At work I often have to use Windows/Firefox and the ReadItLater/Pocket integration with the Plugin is gorgeous.

I'm a huge Pocket fan and I gave Readability a really solid, fair shake for a few weeks.
Instapaper, while I frequent Marco's podcast on 5by5, is iOS only and for that I will never buy into his service since I'm a hybrid Android/iOS user and want access on both.

One nice thing about Instapaper is the ability to hide the status bar and all chrome, and literally just see the content you want to read. In that view it is actually rather beautiful (especially with the new font choices).
I can definitely see how Pocket would appeal to people who want all their "time-shifted" content in one place, but as someone who finds avoiding distractions while reading a tough enough task as it is, knowing I have all sorts of "fun" multimedia stuff in the same app would likely result in me never reading anything purely text-based. I am considering using Pocket solely for that sort of content, though.
That's just me, though, and I do think this article does a great job of highlighting who each of the apps is best suited for. I can tell from the comments that cross-platform support is important to a lot of people, so I guess it's good there are apps other than Instapaper to fill that gap.

you can hide the status bar in all three apps

Similar to a few of the above comments, I've been a long time user of Instapaper.
I prefer the formatting of Readability (and the iOS app is great), but it's not as widely supported in the apps I use - namely you can't send to it from MobileRSS or Flipboard.
I just had a look at my most used apps, and they all support both Instapaper and Pocket, so I'll definitely be giving Pocket a try. I've just imported all of my Instapaper content into it and I'll try using it exclusively for a while.

ALL apps support emailing an article. Get your readability email address from the Readability website and send articles there - the article content appears well-parsed. So, you can use this till those few apps add send to readability support.

I am really likin' the new Pocket. Very nice interface on both the iPad and iPhone. It does apparently support the Kindle FIRE, but not the Kindle in previous incarnations.
So, I am finding that I use both Instapaper, which sends a daily digest of article updates to my Kindle 3, and Pocket. True "long-reads" go to Instapaper, but for those shorted grabs I'm sending them to Pocket. This is especially nice since Pocket supports more inserted media.

I've been using Instapaper for a while now and I like the very simple look it has so I can concentrate on my reading. Pocket brings another dimension with videos and pictures so I'm currently trying it. Videos are nice but only when connnected on wi-fi (and I understand why).
I read a lot of re-read content from net (tor dot com) and some of them are pages long, so for me, 2 things I really need:
1) folders to categorize my re-reads, article, flipboard stuff, etc.
2) the ability to visually see where I'm at in my reading (those dots). Instapaper does it, and does it well. It syncs perfectly between Ipad and Iphone.

Do any of these apps allow you to read content offline?

I tried out Pocket and love it, I made the switch to Pocket from being an Instapaper user. Been an instapaper user ever since and bought the app so I can save a lot of articles. Pocket is just fresh and the import tool to get my articles from instapaper helped the transition a lot. I prefer tags than folders as you can place multiple tags on an article to better organize them. Also the ability to sort videos (though not perfect) is a good plus too.
I tried Readability too but I think I read somewhere that there's a limit to the amount of articles you can save in Readability. Is that true? Please correct me if I'm wrong. Never really got to like Readability.
I'm just curious right now how Pocket is going to monetize this app or service. I'm pretty sure that once they get to hook a lot of users they will ask you to pay for it. Though I have no problem with that so long as it is reasonably priced, I would pretty much prefer a one-time payment than a subscription based payment.

No limit. There used to be a limit with the free version but that has been lifted. All features are free.

There is a limit of 500 tagged articles in Readability. I just ran out of limit :) Looking for another app.

Hi Galina, try http://www.xaffee.com/. There is no limit of targeted articles on Readability an it is totally free

Thanks for the great review Ally! Will probably end up getting all three. Now, if only we had more time to read... ;-)

I use Instapaper, I'm going to have to give pocket a try. My favorite Instapaper benefit is that you can send your Instapaper saved list to your traditional e-ink kindle and read it in a magazine format.

I think a visualized display can be better then only a simple text, if stuff are defined in images one can easily be familiar with these.

Wyld GooseThe thing is that there is POLITICAL CAPITAL to be extracted from Martins mother, and Lao and his ilk will definately be there to shamelessly harvest it.

Nice post. I was watching continuously this site and I'm impressed! Extremely useful info specifically the last part I care for such info much. I was looking for this specific information for a long time. Thanks and best of luck.

I started on Instapaper and loved its simplicity and cross-platform functionality (especially being able to export articles into an ePub file for iPad book reading), but eventually moved to the more centralized, design-oriented Readability. I'm loving Pocket now, but I'm highly hopeful that Readability's nearly week old "Iris" project will continue to advance photo and video integration like Pocket, but in that smooth, simple Readability package.

I agree with you that Pocket looks more sleek and updated. As i longtime IP user i wonder if there anyway to smoothly migrate all articles i have stored to Pocket?

At some point you're going to have to go back and correct this post's factual inaccuracies. Start with the biggest one: That Instapaper subscription somehow "offers additional functionality."
Then you'll have to address the sunk cost any serious user has in one system when contemplating migration to another.

I prefer the features of Pocket and the pages rendering.
But Readability is faster.

Have been using Instapaper since day 1 due to it's folder feature, and stuck there since. Without folders my article collections really mess up and I couldn't focus on which and when to read. I hate tagging in just about anything. It's confusing. However Instapaper is growing old school. It's time for them to introduce a new look and feel, like Pocket and Readability. As soon as one of them add the folder function, I will switch. Instapaper interface is getting boring.

Folders and tags are just different metaphors for the same thing. They are just labels associated with your files to help you find them. Even on a desktop PC, your files aren't "in folders," they're just tagged with folder names and gathered for you when you double-click on that folder. Folders are really tags that are just less functional, since they only let you assign one tag per item, i.e. the Folder that the item is in. If you only assign one tag to each saved item, then tags and folders are identical and there's no reason for you to allow this feature difference to be the deciding factor in your app choice. Conversely, if Instapaper would allow users to keep items in more than one folder at a time (which it doesn't) then they would again be identical. That's not to say that it's not a valid choice to prefer the folder option. If you can't trust yourself not to go crazy adding too many tags to each item, making organization harder, then the forced folder structure might be best. But that's just a matter of self control.

If you go from readability to pocket, maybe this tool can help : http://hsablonniere.github.com/readability2pocket

Wow! After all I got a blog from where I can actually obtain helpful facts concerning
my study and knowledge.
my site :: eml to outlook import

Gave Readability a try...love it, but it didn't integrate with Flipboard back then, so i switched to Pocket...felt in love since then. Constantly adding article. I wish Pocket has the Chrome extension for "Read Now" on computer...like Readability...other than that it's a perfect little app

Hi Vanify. I would like to recommend you a read it later app http://www.xaffee.com/, it has a chrome extension, and it is free, too. Regards

A note for people on older devices: pocket requires OS5, readability doesn't. Didn't try instapaper

Hi, I use for saving and reading later links http://www.xaffee.com/. It is a new website, but it is simply great.

Is there a way to save something in Pocket on my iphone and have is show on both my ipad and iphone?