iOS 5.0.1 untethered jailbreak now available for original iPad, iPhone 4, older models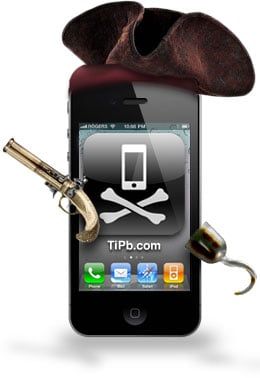 Thanks to pod2g and all his hard work, an untethered jailbreak is now available for the original iPad, iPhone 4, iPod touch 4, and older models. Both redsn0w and Corona have been updated to support the new, untethered jailbreak.
Unfortunately, Apple A5 chipset-powered devices, namely iPhone 4S and iPad 2, are still in jailbreak limbo.
Hit the source links below to start jailbreaking iOS 5.0.1 untethered, and if you need any help jump on into our jailbreak forums.
Source: Dev-Team Blog/redsn0w, Chronic Dev-Team/Corona, donate to @pod2g (opens in new tab)
Get the best of iMore in your inbox, every day!
Rene Ritchie is one of the most respected Apple analysts in the business, reaching a combined audience of over 40 million readers a month. His YouTube channel, Vector, has over 90 thousand subscribers and 14 million views and his podcasts, including Debug, have been downloaded over 20 million times. He also regularly co-hosts MacBreak Weekly for the TWiT network and co-hosted CES Live! and Talk Mobile. Based in Montreal, Rene is a former director of product marketing, web developer, and graphic designer. He's authored several books and appeared on numerous television and radio segments to discuss Apple and the technology industry. When not working, he likes to cook, grapple, and spend time with his friends and family.
The jaibreak is quick, Cydia installed... just need to get Cydia to let me into 'manage my account' and get my paid-for goodies back :)

Woooooo thank you thank you thank you :)

Direct download links for redsnow 0.9.10b1
http://www.cellbull.com/redsn0w-0-9-10-b1-jailbreak-ios-5-5-0-1-untether...

This is the best Christmas Present ever!!!! Many thanks to the Jailbreaking community!! Another great job!!!

Anybody else having issues with redsn0w? I'm on 5.0.1 on my VZW Iphone 4. It goes through the first 2 stages and reboots but then it doesn't complete. Seems like I am in DFU mode for it to even begin.
I tried to just boot tethered temporarily and that didn't even work. No luck with greenpois0n either. What am I doing wrong?

Try to restore and start over

No need. n00b error on my end, I forgot to specify the IPSW in the Extras. I hadn't done this in a while, I was stock for so long I forgot the extra steps.

Where's geohot? We all (a lot of us) helped him out of legal trouble, now it's time to repay us with a inject for A5 devices

Isn't he working for Facebook now?

It works beautifully. I had the tethered one a few days ago, and it bricked my phone, so I had to restore to non-jailbroken. Now, I am back, and can reboot at will, with no problems.

Is it going to change the baseband ???

Pretty funny how even now in order for this to work they're still relying on George's work from a while back. With all due respect for the hard work these guys did to make this happen, but without George holding their hands, they wouldn't have been able to make this happen. Proof positive that someone of his caliber is needed to crack the A5 if possible.... otherwise it would have been done already.
The issue here is that when so much reliance is put on a single person and that person leaves, the affected community pretty much comes to a standstill. Same thing happened to the PSP community when Alex left them to go work for someone. Seems the easy way to defuse a problem is to just offer the head expert a job and that pretty much brings the hacks to a screeching halt. Makes you wonder if this is becoming the new "job application" process for smart people who can't get their foot in the door any other way because the corporate people are too stuck up to accept real talent despite work or educational background.

Can't find the "Corona" on cydia, all I see are themes. What repository is it under?

First time jailbreak and it just seems unstable. Installed SBSettings and my iPhone 4 keeps freezing like it's shutting down. I think it's probably rebooting, though I don't ever see the Apple logo. Perhaps it's just that every time I change SBSettings settings it reboots? I'll see if it stabilizes after I'm done customizing; otherwise, I might just restore and continue without jailbreaking.

That is a respiring. Totally normal. Kinda like a reboot but takes less time. Think of it as logging out of and back in to your Mac.

If I have the tethered jailbreak on my phone at the moment, will it just be updated to the untethered version when I download the new software, or is it going to re-jailbreak the phone??

Kudos to you guys that held on to your iPhone 4 and iPad 1st gen. I'd like some kind of jailbreak, any kind of jailbreak for my iPad 2 or iPhone 4s.

Methinks Cydia's servers be swamped, aaarrrghhhh...

me too I can't find many apps

FYI: I ran the update on my AcidSnow semi-tethered iphone 4.
It freaks out during the first part of the JB and HANGS....
I had to wipe fresh and jailbreak in order for it to work.
Now it is AWESOME> pod2g is my new hero.

anyone else having issues with corona loading fully?

Seems no matter what app I try to update I recieve "Note: Cannot Locate Package" I am hoping this is due to the amount of folks hitting servers right now, But the only thing I have not been able to successfully access any of the apps or utilities, I can't hit SB Settings either.

Can I tick "enable multitasking gestures" as well as having "install cydia" ticked, this is for my ipad.
I didnt tick "enable multitasking gestures" when i jailbroke and multitasking gestures disappeared even though 5.0.1 enables it.
So should i redo it with gestures ticked?

ya... and it happened on my birthday!!!

Does this work with the iPod touch 3G?

These jackballs are STILL using Geohot's hard work. Do they ever do ANYTHING on their own?! Seems like the only genius here is Geohot!!!

When i downloaded the iOS 5.0.1 firmware and in iTunes, i hit shift+restore but it won't update it and mu ipod touch 3g is stuck.
What should i do know?

I was wondering if there was a jailbreak available for the Iphone 4 CMDA with OS 5.0.1??? Please help me out. If yes, any clue on to where would be helpful
Dan

updated my iphone to 5.0.1....but did not preserve the baseband :(
was using it earlier using Gevey sim...
have to wait till a solution comes for this :(
Guys please preserver your baseband before updating...

I think this Jailbreak disables FaceTime when I go to use it on wifi it says its disabled and doesnt turn it on

hey I have the iPod touch 4th gen. But I have a MD MODEL not a mc model an I want to know if this jailbreak supports md models and if I jailbreak it and it does not support it it will mess up my entire iPod touch and I won't be able to restore it because it is system files not firmware files

Thanks about paper I am writing my topic with my lang Alors nous serons tente de dire que la reparation ordinateur PC portable et depannage informatique est un bel avantage indeniable tous proprietaires de PC pationnes de micro auront l'opportunite d'obtenir des denouements aux bugs techniques concernant windows server, aux programmesl et au modem commpe pour l'internet et les imprimantes WIFI, la camera comme pour le stockage externe et la pluspart du materiel micro

Terrific work! That is the kind of info that are meant to end up shown across the web. Shame at Google designed for now not position it put up higher! Occur throughout and even seek advice from a site. Thanks =)

This might not be the best place to ask this, but I am looking for a pest control business inside the pittsburgh region and have no method to find out who's the most effective. I found this company which is really close to me and wished to see if any person has any critiques on them. Spectrum Pest Control, 3058 West Liberty Avenue, Dormont, PA 15216 - (412) 446-2802

jailbreack apps is rocking all over another apps. but i think it is helfull on of us. thnaks.
...
my blog: http://musicbold.com