iPhone 2.0 Firmware Details, Available July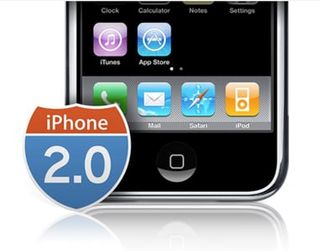 iPhone firmware 2.0 was detailed in WWDC with some rumored features finally seeing the day of light. Features include:
iWork and Office document viewing
Save images from E-Mail directly to photo library
Contact Search
E-Mail/SMS Bulk Delete & Move
Scientific Calculator when switched to Landscape Mode in Calculator
Support for a TON of languages including Chinese, Japanese
On top of those features, Jobs detailed enterprise support for mass distribution of apps (up to 100 authorized iPhones) and also unveiled a new push notification system for apps that would use it (such as IM clients).
Firmware 2.0 will be available for iPhone users come 'Early July' for free and for iPod Touch users at a reduced fee (compared to the last update) of $9.95.
Get the best of iMore in your inbox, every day!
GO TO APPLE's WEBSITE! They have 360 degree views...the TV ad...and TONS of pictures of the new Iphone...

I'm a little confused about something, wondering if someone here can explain it to me. I have an iPhone now, and I understand we'll get the Firmware 2.0. But does that include 3G capability, or do we have to buy a whole new phone for that? Thanks!

STILL no cut/copy/paste nor synched ToDos/NotesStickiesMemos? Sigh.

goldni: 3G is a hardware thing, so it's part of the new iPhone 3G and not the original model.

The GPS features require different hardware, sorry

The new iphone looks very nice, but it has a solid competitor, Samsung Omnia smartphone.
George - http://worldonblog.com/

Will the iPhone be available from the apple online store on july 11?

does anyone know when the 2.0 firmware is supposed to be released? everyone is talking that it was supposed to come out in june

Awesome information once again. I am looking forward for more updates:)