iPhone 5s prices around the world: Cheapest in the US, most expensive in Jordan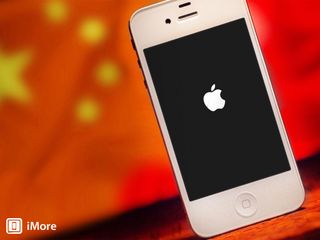 Not all iPhones are created equal, especially when it comes to unsubsidized pricing. Ever wondered how much that iPhone would cost you if you lived in a different country? Now you can see how your country stacks up, thanks to a tool from Mobile Unlocked that shows iPhone prices and how they correlate to GDP in each country.
For purposes of consistency, Mobile Unlocked used the base 16GB model since it's the most popular. In the US, the iPhone costs just a little over 1% of GDP. Put that in perspective when you compare it to countries such as India where the iPhone costs a staggering 22% of the country's GDP, on average. In terms of US dollars, if you were to buy an iPhone 5s fully unsubsidized in the United States, it would cost you around $707 before tax. The same phone in Jordan would cost $1,091 or over 18% of GDP.
It's quite interesting to see how each country that sells the iPhone stacks up. Mobile Unlocked also shows prices in GBP, both with and without tax. Just keep in mind that Mobile Unlocked is using GDP (gross domestic product) which is different than GNP, which is a measurement of actual ownership.
While this study isn't an exact correlation between personal income, it's still a pretty good picture of how much the iPhone is worth in each country. It also helps explain why unlocked iPhones in the United States and the UK can fetch such a high price in the resale market, particularly among foreign buyers. Apple has been getting involved in the second hand phone market themselves with their trade-in program which was just launched at the end of the summer. There's a big market for phone resellers out there and this data does an excellent job of explaining exactly why.
Hit the link below to check out the study from Mobile Unlocked for yourself. And if you live in one of the countries where the iPhone goes for a higher price, how do you typically acquire your iPhones? Do you go straight through Apple or do you buy them second hand? Let us know in the comments!
Source: Mobile Unlocked
Get the best of iMore in in your inbox, every day!
iMore senior editor from 2011 to 2015.
Very interesting. That does explain to me why people [scalpers] would buy iPhones here and sell them overseas. Quite a nice profit margin (despite being a despicably greed-driven act). Sent from the iMore App

People who resell those iPhones are actually making some of us a favor. I got mine from an acquaintance who went to the US so I got it at US price, but resellers here sell them cheaper than local buissnesses. They get their profit (often getting back their plane ticket money by reselling some things they bought in the US) and we get cheaper phones. Benefit for both parts.

The main cause is that its profitable. And it also fast in selling

I had no idea, I just assumed there was one base price and it makes me glad I live in the u.s. They have to pay more for an iPhone 5s there than we have to pay for a base model Mac Book Air that's horrible. Intriguing information. Sent from the iMore App

in Pakistan i phone 64 gb model cost the equivalent of 1050 dollars its just too much no wonder samsung sells better outside US

Resell unwanted iOS devices to Jordanians, last resort to Americans. Got it, thanks. Sent from the iMore App

Whenever my brother visits Brazil he makes a point to buy as many electronics as he can bring into the country. This is because the prices locally are SOO high in Brazil. By buying iPads, cameras, laptops in the USA his extended family can save money by reimbursing him.

Yeah iPhone prices in India are way too much.. I can't afford it. That is why its not that popular in India. Android is dominating India right now :)

18.0221% for my country. As if the prices weren't expensive enough in the first place. Oh well, we do have the option of getting one on a contract from the major carriers here. It seems more practical that way. Sent from the iMore App

Interesting article! Sent from the iMore App

I found this article pretty interesting, I'm currently in Poland for school and those prices were extremely accurate. I ended up buying my 5S from Apple in the States, shipping it to my house there, then had my brother ship it to me here... It took longer but I still got it before it was released here, and for way cheaper. I also bought a couple extra to sell here. (Ended up selling them for more than what Apple sells them because they were gold, and of course Apple sold out of those super quick!) Sent from the iMore App

They didn't consider South America in that study. Wonder why, since prices are much more high here. I live in Uruguay, and here an unlocked, last model, 16GB iPhone sells for 1100 to 1600, usualy the later. People who buy iPhones in the US and sells them here are actually the cheapest way to get them second only to getting it directly from the US when someone travels, even with the profit people make for reselling them. Shipping the iPhone here is not an option, even if it's marked as a gift, because customs doesn't let any cellphone enter the contry unless it's a carrier who buys it.

I saved 200 euros by buying my new iPhone in the USA. Whats better, I can probably sell it here in a year at little to no loss. Apple's international pricing for the iPhone is downright ridiculous at the moment: If me and my girlfriend both want a new iPhone, I can fly to the USA and get them both there, spend a day or two on a citytrip, fly back, and still spend the same amount as I would have buying them in Europe.

Bulgaria: 650 Euro (without any contracts or taxes); with contract - from 400-500E Sent from the iMore App

do anyone have iphone 5c or 6 plus
Thank you for signing up to iMore. You will receive a verification email shortly.
There was a problem. Please refresh the page and try again.