The iPhone Blog Week in Review for February 09, 2009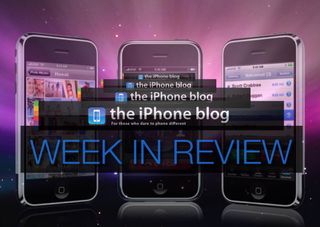 Every week I will be bringing you what I think are the week's biggest stories and articles. Let's get started, after the break!
iPhone leading the way for mobile internet traffic
Yeah iPhone accounts for about 0.48% of all Internet traffic. That doesn't sound like a lot to you? read more to look at all of the other operating systems shares...
Quick Review: iKlear Products
The cleaning products are great and are meant for electronic gadgets from iPhones , iPods to HDTVs. Read on to learn more.
Quick App: File Magic
There are a lot of file transfer apps out there, but this one is worth a look; it has a free desktop companion!
Multi-tasking coming to iPhone?
Rumors are popping up that you will be able to assign "a few" apps to the iPhone to multitask with an upcoming firmware update, while the new iPhone hardware (June?) will have the ability to have multiple apps running.
iPhone 4G Concept
Wow. Hot. I want one.
GroupWise ActiveSync coming!
Novell has announced that it will support the ActiveSync protocol so it will nativley sync over the air with iPhone. How soon, a while...
Quick App: Arcade Bowling
Like bowling? Then you might like Arcade Bowling by Skyworks. What makes this game cool? It is based on Skeeball!
Google Latitude: Google knows where you are...
This is a really cool tool! Basically, you sign up and add people to your group. You can then track their whereabouts in real time! This is great for my wife and I, so we always know where each other is. You also have awesome privacy controls. So, if you want, you can tall people are some where you aren't'... hmmm....
Google Tasks
This is cool, you now have an iPhone web app for Google Tasks (they can be accessed on the desktop via Gmail Labs).
TiPb Survey!
We want to know what you want!
MobileMe 2.0; what do you want for features?
Well, MobileMe works, sort of, so what should we expect in a hypothetical successor? Read on to see what we think!
Google Books, now for iPhone
Man, I wish Google would make more native apps already for iPhone... anyway, their latest tool is Google Books. This is actually quite nice, I am impressed!
Want to make avatar on your iPhone? With this nifty little app you can. Looks like the avatar quality is good, but the creation process...
SIMS 3.0 coming to iPhone!
Sweet! And if it is anything like Need for Speed, we will be waiting quite a while...
Amazon making "Kindle" app for iPhone?
That that would be some great cross-platform innovation! Imagine downloading books to your iPhone with Amazon's service. Sound good? Too good? We will see...
Want Emoji?
It looks like everyone does, so where is a way to get it.
Master your iPhone in minutes
iMore offers spot-on advice and guidance from our team of experts, with decades of Apple device experience to lean on. Learn more with iMore!
Software trainer, blogger and mobile technology enthusiast living in the suburban Midwest.