iPhone-dev Team 3G Unlock Update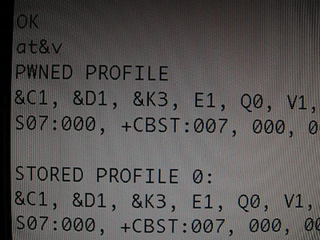 Jeremy recently reported that the iPhone-dev Team were inching towards an unlock for the iPhone 3G. This time, the iPhone-dev Team checks in through their blog saying that they have made "significant progress" with the 3G Unlock.
The team modified the baseband of the iPhone 3G and even though it failed the integrity check, it was still running. They state that though running modified code is extremely useful, they still can't give an accurate time table to when we will see a 3G Unlock. Click the read link to see a video of the process. And let's hope that the amazing iPhone-dev Team are able to get through.
Get the best of iMore in in your inbox, every day!
Don't really care allready
have two year.

In Australia you just call your carrier and ask them to unlock it. A small fee applies if done within 6months.

Was at the mall yesterday and I saw a kiosk that had a big sign saying "we unlock iPhones." Was with my wife though, so I couldn't go and play.

Come on DevTeam... I want to be able to globetrot with my iPhone and not have to buy another phone just to use when I'm in another country.

the newest no cut sim
hi,friend,i'am from china. we are manufactorer of the 3g iphone unlock cards with good quality and low price.Please contact me to know details.
I look forward to see your reply,hope to do business with you!
msn:linwenyang03.hotmai1.c0m

hi every boddy, good day , today i downgrade latest firmware 2.2.1 to 2.2 but i could not unlock baseband, so pls if some can do this tel me plz.

I've tried using this guide to unlock my iPhone 3G but now I can't get any signal on T-Mobile, anyone else had this problem or know how to fix?

My Iphone no worky ......:(
Thank you for signing up to iMore. You will receive a verification email shortly.
There was a problem. Please refresh the page and try again.