iPhone 3.0 Pwnage Jailbreak Now Available for Mac OS X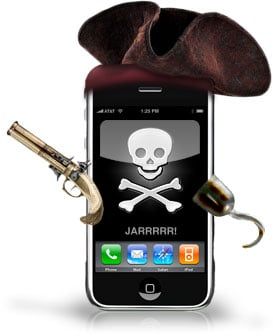 Now before you get too excited let me just off by saying this jailbreak is not for Apple's latest hardware, iPhone 3G S. This is only for the iPhone 3G or iPhone 2G running the 3.0 software.
Now with that said, the Dev-Team has released the proper tool for Mac OS X users to jailbreak your iPhone 3G's running 3.0, PwnageTool 3.0. Be warned, if do not know what you are doing, don't attempt it!
<
blockquote>This is the low down on our tools for use with the 3.0 firmware from Apple, read the whole post in full before attempting anything. Because of some bugs and unexpected changes this will be a multipart release, starting with the release of PwnageTool for Mac OS X. QuickPwn for Mac OS X and Windows will follow sometime soon, please don't bug us about it, we are working flat out to get everything finished to release them.
So there you have it folks, more and more jailbreak options will be available to you in the near future. Sit tight and be patient.
Get the best of iMore in your inbox, every day!
Your source for all things Apple
Man! Bring us PC users some help. I can't wait. I want to upgrade so much.

Truth-
Are you on this thread? I need to ask a favor...I just upgraded to 3GS today and want to unlock my 3G to sell on eBay. Can you point me in the right direction? Also, should I just unlock and leave the jailbreaking to the eBay winner?
Thanks!

Just be patient for the PC release...
More F5-button-mashing time for PC users! Yay!
Congratulations DEV-Team for a successful release!

THIS IS OFF TOPIC BUT DOES ANYONE KNOW??
Can i sync music thats already downloaded AND purchased in my itunes library to my iphone without a internet connection?
my laptop has no signal for no reason =(

PC Users are still waiting, i think i have to buy a MAC . . .

No , for some reason without a internet connection . Itunes will not even bring up your phones screen you would normally see ? I had the same thing happen to me

awww thanxz =( i guess i gotta go to a coffee shop now lol damnnnzzz

http://www.megaupload.com/?d=8PFEH55X No need to wait on torrent .. I have megaupload link of the file .. Enjoy !!!

does anyone know where you can download the ipsw file from??

@jtz5
No jailbreak and unlock by downloading yellowsnow from Cydia. You have to jailbreak first!
You should get anywhere between $470 - $500.

@jtz5
Oh if you upgraded to 3.0 on your 3g you will need to wait until the dev team releases Quickpwn (pc users) and ultrasn0w.

Quick Do's and Dont's and what windows users should look out for! http://tinyurl.com/jailbreak300

pc users just go to an apple store and use a mac to jailbreak ur phone. That would be funny as hell

2,
I don't know if anyone answered this but yeah you can go back to 2.2 (if you already upgraded to 3.0) using the old pwnage tool and going into dfu mode using an old ipsw

PLEASE CAN SOMEONE HELP ME,IM CONFUSED,BIGTIME.
I HAVE A 2G JAILBROKEN IPHONE RUNNING ON 2.2.1 FW ,
HOW DO I UPDATE TO 3.0 ????
DO I HAVE TO DOWNLOAD A CUSTOM COPY OF 2.2.1 FW & CLICK ,OPTION & RESTORE FIRST???
OR DO I JUST PLUG IT INTO ITUNES & UPDATE TO 3.0.WHATS WORRYING ME IS IVE READ THAT IF I UPDATE USING ITUNES TO 3.0,THAT I WILL WASTE ALL MY SPACE & LOSE ALL MY CYDIA APPS ?
PLEASE CAN SOMEBODY TELL ME WHAT I SHOULD DO ?IM USING A MAC ON 8.2 ITUNES ,THE LATEST UPDATE .PLEEEEEEEEZE HELP ME ,THANKYOU

@spiritlevel if iphone is unlocked then you have to wait and if its just jailbreaken then just go ahead and update through itunes, first put your phone DFU mode, hold the home button and the power button for 10secs and then release power button and keep holding home button and you ll be in DFU mode and then press restore in itunes. hope that helps :) And yes you will lose all your cydia apps by updating.

I have a 2 G running 1.1.4, I Have downloaded new pawnage tool 3.0 app on my mac, do I run it then do the restore in itunes to get the new 3.0 Operating System? Thanks for a any advise received.

Sorry, also do I need to upgrade to latest itunes first as I am running itunes 7 now.

Opps also. My phone is unlocked and jailbroken with ilberty. I have never upgraded the firmware because my phone runs so flawlessly under 1.1.4, but now with 3.0 new features I cannot resist!

quick question cant i create custom ipsw using pwnage tool and transfer custom ipsw and restore on pc itunes?

Tutorial: How to Jailbreak iPhone 3G 3.0 firmware using Redsnow for WINDOWS! http://tinyurl.com/hwtojailbreakwin30

I have the iphone 2g & I used pwnage and it worked, I have 3.0 & using a other carrier not at&t but the camera does not have zoom. I don't know if the restore I have is not complete. please help.

Hi Zokr What firmware was your 2G before you used pwnage? What version itunes are you using now? After running pwnage app, how did you restore? Did you Just connect to itunes and hit restore or did you have to do anything else. Sorry am new to this need more info. I have read you have to hit the option or shift key in the restore process? Can anyone please list a step by step process for the uggrade. Hope someone can help you with the camera issue. Thanks.

I really dont understand why so many people are saying that pc users have to wait. perhaps there is a fundamental misunderstanding of how this stuff works. Pwnage tool creates a custom/jailbroken ipsw file. so, whil it is correct that only mac users have this ability, it is fortunate for us pc users that many mac users are nice enough to post these files in various places for us to install. I did it this morning, and i am now running jailbroken 3.0 on my 3g. however, i did run into complications. there are activated and unactivated ipsw files out there. if u are an att subscriber like me, you should use the unactivated one. also, for some reason, itunes is giving people errors when they try to restore with these. The trick to getting it to work was to dl quickpwn rc3 and a copy of the 2.02 fw. you then use quick pwn just to put yur phone into a special dfu mode, and close out when yur phone screen goes white. then itunes will restore for u. im gonna do a nice thing and post this around so i can stop reading "pc users have to wait"

I'm so glad I'm running OSX on my dell hackintosh!!!

FYI just found this step by step tutorial. Guess I will give it a go. Would be interested to find out if anyone has done it successfully?
ttp://www.iphonedownloadblog.com/2009/06/19/tutorial-unlock-iphone-2g-30-pwnag...

This is the custom restore for iPhone 2G, with Apple logo for anyone prefer it to modified pineapple logo. Enjoy.
http://www.megaupload.com/?d=JQP6IVQZ
pass: criceto

hey while trying to download the iphone 3.0 upgrade i got a warning says -49. when i click ok nothing happenings can anyone help.

So I installed the mms2g from cydia, but had a 2.2.1 version iphone. Which as some of you may no is a bad combo....Well in short I had to restore my iphone and it restored to 3.0. I found redsnow and jailbroke it. Everything was going fine until I tried to use the internet, it won't work anymore, it tells me I don't have the right data plan, but it worked on 2.2.1
Is this a glitch in the new 3.0 jailbreak? or is it just my fing luck to have this happen to me...