I swapped iOS for Android for the first time ever, this is what happened
A weekend on the dark side.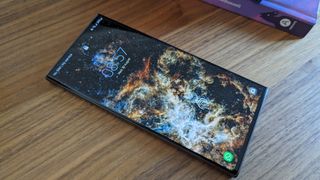 (Image credit: Future / Android / John-Anthony Disotto)
The iPhone was my first ever smartphone purchase back in 2009. This means that 14 years later, I've never experienced the world of Android. That was until this weekend when a Samsung S23 Ultra arrived on my doorstep.
I've written in the past about how the iPhone 14 Pro had been causing me major hand cramps. So, after selling my iPhone in anticipation of a lighter titanium iPhone 15 Pro, I decided to try out an Android device for a weekend away in London.
After researching Android smartphones, I opted for Samsung's flagship Galaxy S23 Ultra, which arrived on Friday night. With an early Saturday morning flight to London on the horizon, I didn't have much time to get used to the world of Android before heading off to a bustling major city. With this in mind, here's my story of how I survived a weekend in London as an Android user for the very first time.
Good morning
The night before, I quickly set up the S23 Ultra by transferring my data from my iPhone through the Android transfer process by connecting the devices via USB-C to Lightning. The whole process was surprisingly easy, and it made me feel at ease from the start despite having no idea how anything worked.
After the initial data transfer, Android did a great job of finding the apps I use on the Google Play store and automatically downloading them to the S23 Ultra, even though it took me a couple of hours to go back and forth with passwords from my Apple Keychain.
Waking up was tough. Who knew you'd become accustomed to the annoying iPhone alarm sound over the years? So much so that I woke up 10 minutes later than my 6 AM alarm despite the S23 Ultra doing its job. Showered and packed, I left the house and started walking towards the tram stop, which takes me directly from Edinburgh's city center to Edinburgh Airport.
Connecting my AirPods seemed easy enough, but I couldn't find any way other than using the touch controls on my AirPods Pro 2 to change between Transparency and Noise Cancellation modes while listening to Spotify. Luckily, that's a quick pinch on the AirPods stem to fix, but getting music to stop when removing an AirPod was an issue throughout my weekend. The lack of Automatic Ear Detection is a genuine dealbreaker for AirPods on Android.
At the tram stop, I used Google Pay for the first time. On an iPhone, you double-tap the side button, select your card, and authenticate with FaceID. On Android, however, I had to learn just to unlock my phone and place the device on the payment terminal. It was weird initially but quickly became natural, especially using the under-screen fingerprint scanner in the S23 Ultra. Although someone should explain to me why you can't easily change between payment cards on Android like you can on iOS — I was under the impression that Android was supposed to give me more options.
Up in the air
On the short flight to London (just under an hour from Edinburgh), I got to use the S23 Ultra properly for the first time, and boy, was I impressed with the screen. I went into settings, chose the highest resolution for the display, and then started watching some pre-downloaded YouTube videos.
Halfway through my video, I noticed a line on the side of my display, so I decided to interact with it, only to reveal what Samsung calls the Edge Panel. It's a quick access tool for apps, and it comes in incredibly handy on a larger device like the 6.8-inch S23 Ultra. Before I knew it, I was navigating the YouTube app and writing notes with the S Pen, thanks to Android's ability to multitask two apps simultaneously on a smartphone, something you can't do in iOS 17.
Good afternoon
I was in London for AEW: All In at Wembley Stadium, the biggest wrestling event of all time, with over 81,000 people in attendance, but I had some time to spare before heading to the venue. My friends and I went to Borough Market for a tasty lunch, and this was the first time I got to try the S23 Ultra's camera.
At first, I really liked it, but after sharing the images via WhatsApp (as there's no iMessage on Android), I noticed that the photos looked overly saturated and a bit too sharp for my liking. Obviously, you can tweak camera settings and color profiles, but I wanted an out-of-box experience, and I'm the kind of guy who just takes point-and-click images, no faffing around. My iPhone usually helps make my pictures look great despite my lack of photography skills because the photography appears so natural to begin with, but looking at the photos of my sandwich or my scrambled eggs, which appear almost neon, I don't think the level of tweaking needed on Android caters to a consumer like myself.
The camera wasn't the only problem I had with using a different device from an iPhone for the first time in my life. Every time a friend called to see where I was, I couldn't remember how to answer a call for the life of me. I'm so used to swiping to answer that the thought of holding and then swiping made my brain collapse. Throughout my weekend, I probably missed at least three calls because I couldn't adapt quickly enough to answer in the Android way. But that wasn't the only problem I found with transitioning to Android. Another massive annoyance I didn't realize there was a fix to until I got home on Monday night was how Samsung's One UI manages notifications.
On an iPhone, you see your notifications on the Lock Screen and need to swipe up to unlock your phone. On the S23 Ultra, the stock setup has notifications hidden on the lock screen, and you need to press the side button to show them. Because the device uses a fingerprint sensor, I was unlocking every time I wanted to check my notifications, which meant I missed quite a few by being inept. It wasn't until I got home and spoke with Alex Walker-Todd, TechRadar's Senior Phones Editor, that I realized how simple the solution was.
This was a recurring theme throughout my weekend of using Android. I was underprepared for the task at hand, and due to how busy and fast-paced the time in London was, I never had time to delve into Android's settings and figure things out. Apple has made the iPhone so intuitive that you can just pick up and go without overthinking things. On the other hand, Android gives users so much freedom that it's a blessing and a curse. And for me, as a total novice to the OS, it was a curse.
Good evening
At the event, the massive 5000 mAh battery in the S23 Ultra showed its worth. For weeks on the iMore Show podcast, I've been moaning about the battery on my iPhone 14 Pro, and it was a breath of fresh air to use a device that worked from 6 a.m. until I returned to my hotel at midnight without worrying about charge. My friend at the event had the bigger-sized iPhone 14 Pro Max, so his phone also lasted the test of time.
Looking back, I was shocked that my usually strained hands didn't have an issue using the much bigger S23 Ultra all weekend, but I think that's because of the curved edges. That means the phone's size isn't my issue, and I came to love having a huge display throughout the weekend. But unless the iPhone 15 Pro Max (Ultra) has a majorly changed design and isn't as sharp, then I'm not sure I can opt for the larger iPhone model.
Goodnight
After an incredible weekend in London, I got home happy with my first experience of Android. There are so many things, like Samsung's Edge Panel, that I wish I could use on my iPhone. Not only that, but using the S23 Ultra has confirmed to me that big phones aren't my problem, but the iPhone's square design is.
I got a small taste of what Android has to offer, and quite honestly, I'm impressed with how fast the operating system felt with Samsung's 120Hz panel and how premium the whole experience was.
It's safe to say that I'm on the fence about whether I want to upgrade to an iPhone 15 Pro Max or move to Android for a year, and using the S23 Ultra didn't make that decision any easier. What I do know, however, is that there are things I take for granted on iOS and things I wish the operating system could do, similar to my limited experience with Android.
It's safe to assume that the iPhone 15, 15 Pro, and 15 Pro Max will be revealed on September 12. Then, I'll need to decide, based on what Apple reveals as the next generation of iPhone, whether or not I want to finally give Android a proper go or continue my long and devoted relationship with iOS. Until then, I'll have surprisingly fond memories of my weekend in London powered by Android.
Master your iPhone in minutes
iMore offers spot-on advice and guidance from our team of experts, with decades of Apple device experience to lean on. Learn more with iMore!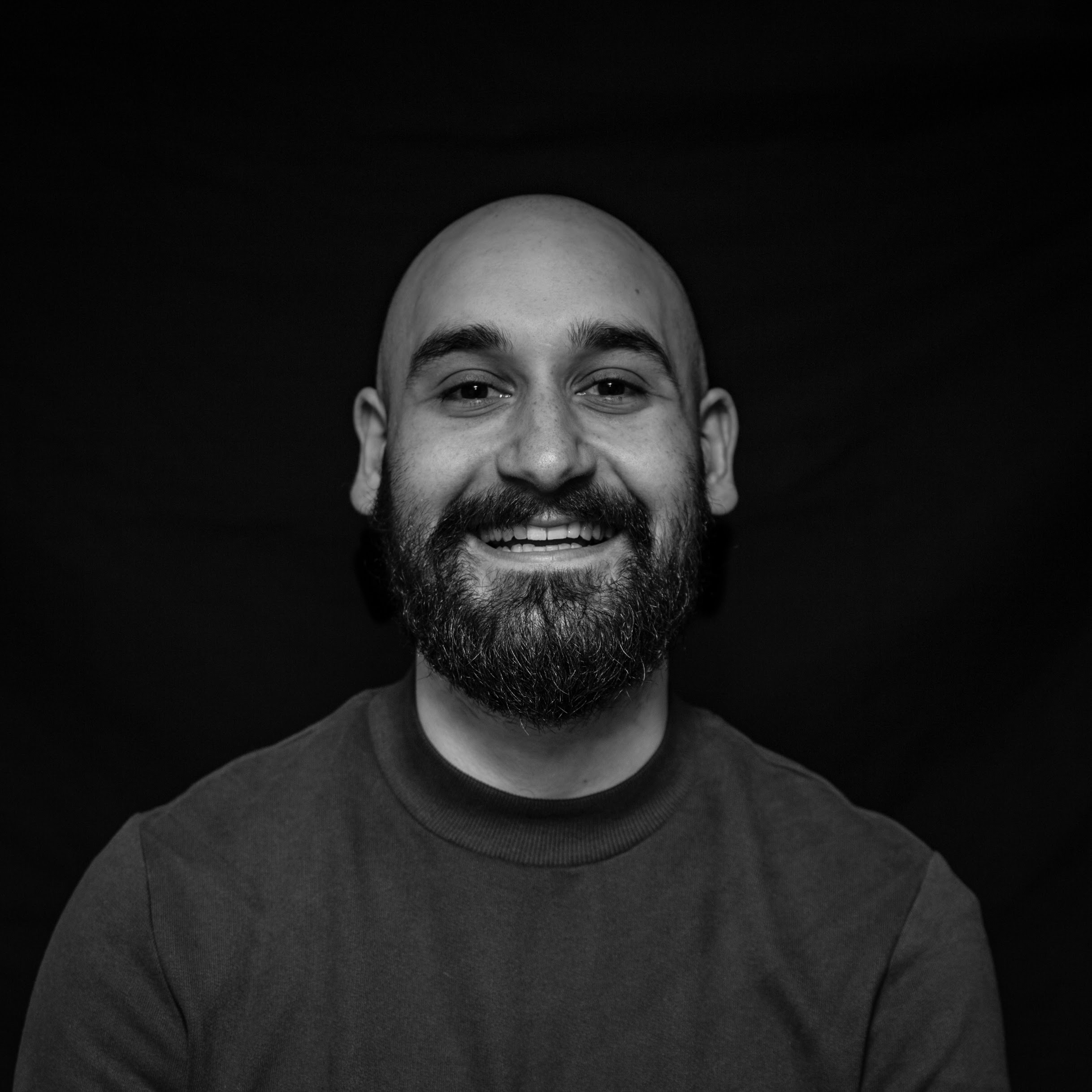 John-Anthony Disotto is the How To Editor of iMore, ensuring you can get the most from your Apple products and helping fix things when your technology isn't behaving itself.

Living in Scotland, where he worked for Apple as a technician focused on iOS and iPhone repairs at the Genius Bar, John-Anthony has used the Apple ecosystem for over a decade and prides himself in his ability to complete his Apple Watch activity rings.

John-Anthony has previously worked in editorial for collectable TCG websites and graduated from The University of Strathclyde where he won the Scottish Student Journalism Award for Website of the Year as Editor-in-Chief of his university paper. He is also an avid film geek, having previously written film reviews and received the Edinburgh International Film Festival Student Critics award in 2019.

John-Anthony also loves to tinker with other non-Apple technology and enjoys playing around with game emulation and Linux on his Steam Deck.
In his spare time, John-Anthony can be found watching any sport under the sun from football to darts, taking the term "Lego house" far too literally as he runs out of space to display any more plastic bricks, or chilling on the couch with his French Bulldog, Kermit.