Updated: iTunes App Store down? Apple IDs disabled?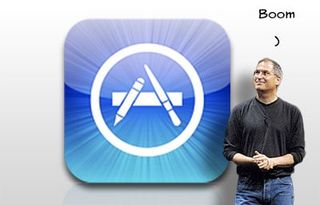 (Image credit: iMore)
We've been getting reports from readers that the iTunes and/or App Store is currently down for some users. It's working for me but a quick check of Twitter shows it's definitely not an isolated problem.
Are you having problems downloading iTunes content and apps? Is iTunes even asking for your password? Let us know in comments!
Update 1: Looks like it's back up!
Update 2: But not for everyone! Grrrr! Some users are being told their Apple IDs have been disabled. They can change passwords, credit cards, etc. but can't download media or apps. Anyone
Senior Editor at iMore and a practicing therapist specializing in stress and anxiety. She speaks everywhere from conferences to corporations, co-host of Vector and Isometric podcasts, follow her on Twitter @Georgia_Dow and check out her series at anxiety-videos.com.
I'm not having any issues. Just went in and downloaded something and had no problems.

I constantly get that message like EVERYTIME I try to update an app

D~ I've been having the same problem for 3 days now! Have you been able to get this resolved?

I have the the same problem now for 2 days have done all the checks required on the help pages, emailed Apple and follow all their help including a complete reinstall still no luck. Did a trace route on the servers and they time out at a level3 site. Now they want me to pat for support to fix the problem.

I type in the correct passwrod and it says it is incorrect password

It's working for me too, maybe a little slow, but up.

Probably the influx of Verizob users getting their shipments in - but my iTunes/App Store is working just fine. (Second to none lol)

It just told me there was a credit card problem (when there was none). I reentered my card and it went through. Thought that was odd, then saw this.

Newfoundland, Canada - working fine for me, but a bit slow.

Just updated 5 apps from Toronto and all went well - as per usual speed and behaviour, it seems.

No problems here!
Vacaville, California (Near SF)

Since yesterday i have been getting "your apple ID has been Disabled" i cant download any of my Apps?????? no response from apple yet either.

In .mx it's saying that it can't process credit cards at this time, but you can browse stuff without problems...except you can't buy or update anything.

seems to be working for me...

Works fine here in BC with my Canadian account but my US account is not allowing me to update

It was acting odd for me, but it back up now.

works just fine from US, NYC

Downloaded a few apps this afternoon and currently downloading another as I type this. A bit slow to start but eventually succeeds. I get the impress the appStore is operating at reduced capacity.

Peoria Illinois in da house. In do app store too.

I had the issue of my Apple ID not being recognized when I first went to 4.2.1. I thought it was a bad install so I went to bed and the next morning all was fine. Probably just an issue with a server at Apple.

Had an issue with gamecenter when launching games it would ask me to create a new gamecenter account. However launching the games directly from gamecenter worked fine. Dunno if its related or not though

I noticed issues as well but it was during the weekend. I'm not sure if it is related or if I am just thinking out loud or if there is one.

Hmm.. Not affecting me. Guess I'm just lucky.

I'm having issues downloading in-app content. Zombie Farm won't let me buy anything, says something about sandbox environment and that it can't connect to the iTunes store and stuff. What a pain.

Mine stopped working yesterday, Feb 7. Apple ID has been disabled... Hoping they get this fixed asap!

Seems to be working fine here in Dublin,Ireland

I've had a problem trying to update and do installs. I click update and then install and it goes right back to update. It doe's this repeatedly. I had to do the Update all instead of being able to update individually. Don't know what the issue has been. Then I had to accept a new App policy.

My Grandfather was having the same problem since Saturday. When I got to his house today I upgraded to the newest iTunes. It works perfect now.

Maybe they're working on correcting some security issues.....

Not able to download or update. Keep getting "Your Apple ID has been disabled". On O2 UK.

I'm getting the Disabled ID message. Going on since last night.

Disabled for me unfortunately. Haugesund, Norway

Just updated a few apps but it took forever.

works fine here, my Apple ID is not effected. However my new one i use for business only allows the use of an email address as the Apple ID

Fine here im downloading a few apps as we speak

Kept getting the ID disabled message for over 36 hours. Just retried a download at 1130 AEDST and "normality" is restored. Still no explanation why/what/who/how from Apple.au support!!
Apple, please explain.

Very slow Download speeds, instead of 30 minutes for a movie, I'm seeing 9+ hours... Not happy with the speeds tonight. Tried both Movie and Music.

For Apple based IDs I've noticed that if I don't include the domain w/ my ID ( "myid@me.com" .vs "myid" ) I usually get a "your ID has been disabled" message. Adding the domain clears it up. Used to be one could login w/ just the short version.

I have been down all day and I'm still down. I can't even download updated my podcasts

App store has been down for me since the weekend. All I had been getting before today was a shuttle between "Update" and "Install" on my iPod Touch 1G, with apps not installing. Now, I can't even load the App store on the same device over Wi-Fi.

Well I can download apps etc, but I can't access to Account Info. Askinf gor pasword all time.

Down yesterday and today. Says can't connect and asks me to try later.

Nada in SG. I can't download anything period. Whassup?!

i have downloaded itunes for my new laptop but it keeps taking me back to download it again!! not saying to put login info. Does not work on my sisters computer either, will let her login but will not show pages. very frustrating, i hope its sorted soon! this is lancashire, UK :(

I am having trouble with the iTunes store. I can access account info, but the window for music or movies is blank. I can not search for new music or see new releases.

I cannot get Itunes Apps to show :( It's been down for 3 days.

apps down in tawas city, mi for 2 days

iTunes is working for me but not the store. When I open the store, it (sometimes) comes up for a split second and then disappears. The screen remains blank white. I can look at my account, access music I have already purchased, but I cannot see anything or access anything in the store.

Will not even connect here in EL PASO

Your Apple ID has been disabled.
Since mid-Jan. It is maddening. Customer support via email on Apple website replies with an outsourced guy emailing me instructions from a script to change by billing/payment info. Which I did. Before I emailed for help. Email outsourced guy back, with the issue I'm having, he replies with the same script. Thanks Ap,ple Out Already, PLease?! I can't take it anymore

P. S. I am near El Paso, in Las Cruces. Maybe they are disabling access to any fun, diversionary, time-wasting functions on the iPhone, to screw with and hopefully affect the morale of drug cartels in nearby Northern Mexico. I'll keep telling myself this, as I wait patiently to not be disabled any longer.

If there was a like button I'd click it!

I'm having issues, too, on all devices. I called Apple and they said to reset my password. I went to the "iforgot.apple.com" link that the lady gave me and followed the steps for my password to be reset via email. Two days, never got an email from Apple. Tried it again last night. Still no email. This is so frustrating. I have like 30 apps on each device that need to be updated, and the number is growing.
TiPb: Any other word or news in regards to this issue? I see that tons of users all over the net are having similar issues on various forums. What the heck?

Yes, my itunes is down. It'll load 2 quarters of the way, show me the pictures, everything but when it's fully loaded I get a blank, white, screen where the itunes store should be.

yes i have the exact same problem. I thought i was just me!

I too have the same problem with Itunes store!! So frustrating!! Its been 4 days and still NO RESOLUTION OR RESPONSE FROM APPLE!!!! SOMEONE PLEASE HELP!!!!! ps: I'm sure they are aware of how much money is being LOST!!!!

I seem to have the same problem but only noticed it yesterday, February 15th. Slider shows it loading but then stops, it flashes the Home screen for a nano second & then a blank screen. Anyone know what's going on?

Ok, we are having the same loads the store...and....BOOM...no store issue. Looks like it has been going on for days. I wonder why itunes doesn't have a notice up?

No access to itunes store for more than a week. Just bought new ipod and can't sync library on to it. Now taking back to store. Why isn't Apple responding to this problem?I

Yes, it's still down. The music page won't display anything. ITunes U will open, but if you click on anything, the screen goes blank, just like the others.

After being without Itunes store screen for several weeks. I went back and downloaded the new version of Itunes again. Wow, to my surprise I now have Itunes store and everything is ok now! Hope this helps! Good Luck

Tried itunes last night for first time in a couple of weeks.
Getting the same, loads, flashes the screen and the goes blank.
Obviously itunes has not bothered to correct the problem, or inform users. They now rank just behind Google for poor service.
Will try jcg's tip, reload itunes from scratch, thanks.

March 11th....Same problem as everyone else starts to load then a blank screen..I have tried to uninstall and reinstall but still nothing!

Trying to access iTunes store since 3/25.. Get red error message that it is temporarily unavailable. Today is 3/27..

Yup. Try to access itunes store, if I'm 'lucky' screen flashes info before going blank. I can sign in to my account and view its details, but music? Nope.

i can not download updates for my apps since 25/03/11

Yesterday all was fine, but this afternoon after installing the latest update i have been getting "your apple ID has been Disabled" i cant download any of my app updates

OMG, same. this is sooo frustrating. it keeps loading, sometimes flashing what's supposed to come up then going blank again! grr. i want to try uninstalling it then installing it again but won't this delete all my songs etc on itunes?
seem like this is happening to quite a few people, so why isn't itunes doing anything about it?

I am having issues right now downloading and installing apps to my iphone also.

when i was trying to update one of the app on my iPad, it says "Your Apple ID has been disabled" I NEED THE UPDATE!

I have been trying to update my apps on my iPad and iPhone, but all I get is a message advising me that me account has been disabled. I can log into my account to make changes to my information, however. I don't know what to do. It is so frustrating.

I'm having the same problems as everyone else. Appears that it is loading the store then nothing. I'm able to sign in and not get a disabled message. I can access my library just can't open the store.

I haven't been able to update any app all day. I even hooked it up to my pc and get an error message when I try to get an app.

anyone having problems with itunes store? page dosent load all the way and then i get a blank white screen.. i am still able to access my library.

Yeah, been having this issue since last night...

I've been having problems for about a week now, and I changed my password but it still says "Your Apple ID has been disabled." I can't update my Apps or download new ones. It's frustrating. Please solve this.

I hadn't updated my apps in a little while, and when I tried today it said, "Your Apple ID has been disabled." This really stinks! When I read that someone above has been having this problenm for a week, it makes me not have little confidence in Apple. This is a big problem. Get it fixed!

Same apple I'd has been disabled message. Tried resetting passwor and changing credit cards to no avail. Would just starting another account worlk? Getting desperate

I have been getting the account disabled message for over two months now. I have contacted apple numerous times but they have done nothing. I have tried changing the password, card info, deactivating my computer then reactivating, new software, different computers, different wireless accounts, even had them try it at the apple store, nothing has worked. I tried calling the "secret itunes support phone number", they said I needed to do the email support. I heard from a Barbara on April 27 requesting more information which I sent. Since then nothing, I have emailed every other day but I am getting no response. Maybe I should make a formal complaint to my state's Attorney General's office of Consumer affairs?

Here it is May 13, 2011 and this just cropped up on my Ipad. I have just done a sync, upgraded my Ipad ver., changed my password. Finally just sent a message via Express to apple. I cannot download updates for apps, or download any apps at all.

I can't update b/c my address is incorrect - the next day it's fine, and now the third day the same thing. my address didnt change, i tried a diff credit card, even tried resubmitting. what the heck this is very frustrating b/c what i started to update (11 apps) i can no longer use. Any advice?

The iTunes Store ask me to verify my account and input my Security code repeatedly, I did and I am sure the code is correct. Then I tried to download again, iTunes Store ask me to verify again, again, and again.....infinite. Can someone tell me what is the problem? and im not the only one that seems to have this problem there are a number of complaints on apples blog.https://discussions.apple.com/thread/2786933

Same dang problem here...even after resetting settings

was up for a few mintues earlier but has generally been down all day.

Same thing here. Can't buy or update apps. Has the North Korean's hacked into Apple's servers?
Makes this whole Apple experience so wonderful. I Emailed Apple Support last night but haven't heard a peep out of them. And from what i've read here and in other forums this is very widespread. Still no words of apology or acknowledgement or anything. Just wait till Fox news or some other consumer report gets wind of this. As big as Apple is...apparently some hack is bringing it down. Their silence can only mean one thing...they're clueless about it. I sure wish they'd fix it because i have work to be done and this ipad2 is starting to smell.

Your Apple ID has been disabled. this is the message I get when trying to download from the app store but I can access the itunes store and account info with no prob

I can't update my App Store because a different Apple ID (iphone5g_apple@yahoo.com) is being shown when I am asked of my Apple ID password.

do you mean you cant update your apps cause another id is showing???

it is your problem resolved now? hoe did you do? because i have the same problem

It says i got to verify my apple ID account. When i do it i go to the app store and it still asks to verify

I tried downloading apps alot of times i even tried changing my user name and password but it still wont let me download apps

Omg! My sister tried downloading apps but it did the samething! It kept asking 4 a varifacation adress? Uhhh! Im so mad!!! Does any one now what to do???

3 days - "Apple ID Disabled". No response yet from Apple.
Everything EXCEPT iTunes buying, updating, downloading works.

Ugh...few months back my IPAD went coo coo...i was locked out of basically everything! My email accounts, gmail, yahoo and apple itune account. I called Apple and they were very courteous and helpful...asked a lot of questions about my IPAD problems...Especially after I told them someone hijacked my email and changed password and my apple account. Basically, they told me to erase ALL my IPAD content and start over. Might have something to do with sharing windows through my family Internet network.
After days of hassle...finally erased iPad and started fresh...but now once again...I can't get into my apple account to download apps. It says my account has been disabled despite several password resets...keeps saying my apple account disabled!
I am sooooo tired of this. I got my iPad to make my life simpler, but it just seems to be more of a hassle!!! Ugh! I keep trying to get through to apple now...wish me luck!!

Apple store is having some problem what. I cant update or download new apps. Everything is working fine, i can access internet and all but getting error 'cant connect to itune store' when trying to update old apps and trying to download new apps.

Had a problem with a download I didn't dismiss... Messages back & forth w/ Michael... Gave him what he wanted full street address and any app I purchased..going on 2 days my I'D has been disabled ...WTF

My apple id has been disabled (not for security reasons). I have talked to a rep and submitted an email and no answer. I just bought an ipad2 and cant even use it. Should I take it back? From the look of the web comments this problem has been going on for months. I won't wait months. For the amount you people are charging I should have a personal representative come out and fix this. This is my first "i" experience and I'm not impressed. Cannot even talk to anyone.

Mine is still down cant download or any thing it worked a few days ago just like to know when I can except it to be working again

yep having this problem also. "Account Disabled" Contacted Apple and all they keep trying to do is sell me a $70 service agreement contract to "talk to technical support"

I have the same problem. keep asking me to verify my address. How can I fix that problem??

Seriously "the most powerful operating system" ? I have more than 2 months with this problem and it is not solved.
I even deleted the apps as someone suggested in the apple forum but it didn't solved the problem and as I can't download or update a damn file using their useless software I had to download them from "alternative" ways.
What a way to promote legal download, and as usual, Apple is not going to give my money back from the downloads I did.
(BTW, yes, the Apple Store from iTunes works... what the hell?!)

Ive bought $30 in itunes credits and i cant use them. Itunes allows me to sign in and check my account but it will not bring up the store for me to purchase new music.

I just but one of $15 nd I'm having the same problem

Have had this issue for three (3) days now. I've uninstalled itunes, I've reloaded, repaired, I've repaired Safari, and QuickTime, and still blank. I've gone to the help/updates and have the most current version. That's when this happened, when I updated to the latest release. I've always updated to the latest release, and never have had this issue. I figure that it is something to do with Apple (affectionately referred to in one post as "CrApple". Now I'm surfing the internet to see if some brain whiz has this figured out, and can point me in the right direction.

Same problem here for the last 4 or 5 days just a blank white screen on apple store....I have loaded the latest update of 10.4.

Yes I am still having that problem and frankly am quite pissed because your company thinks they are to highly to let you speak to a live customer service rep. Getting quite frustrated cause I feel like if its something on apples end that is causing the problem the least you can do is let your customers who spend their money on your products speak to someone about the problem without paying the 30 dollars when its your own problem!

August, 03, 2011...Apple is experiencing a global shutdown on installing the latest version of iTunes. you will receive an error message. They are aware of the problem and actively working on resolving the issue. If you are struggling, it's not you. It's them. Check back in a few hours.

OK, it's been fixed. Just a few hours down today. Not sure if anyone else was having the issue.

Ive been having this issue for a week now, and the updates for my apps keep piling up!

in the status bar itunes store will load but then it will just be a blank page that says "iTunes Store" HELP ME!

I'm definetly having that problem I can do everything from changing cards and passwords but if I want to download or update any apps it says my id has been disabled

im so devastated for im no longer logged in my account applestore. i always try to logged in but they said their account not logged in..when i need to sign in always load for a seconds and nothings happened.i cannot log in my account gosh 1month over.what should i do.

I have been having this problem since yesterday. It's been driving me crazy!! I'm glad it's not just me tho.... ;)

I am having the same problem it won't work. I've reset my email, password, and my iPod but it still says the same thing. Apple ID Disabled.

My app store will not load. Everything else does fine just the app tab.

I can't get anything to come up. I am trying to access the itunes store.

The only apps I can see/download are the greatest apps. Just started today. I have uninstalled and reinstalled Itunes 64 bit with no luck. I am also unable to add files from my PC to my IPhone 4.

Very Frustrating....App Store is just a blank page. Have contacted Support, but have had no help on the matter. My problem has been ongoing for about 3 days.

I can click on any tab in iTunes except the Apps Store. It just returns a blank page.

Having the same problem as most of the others. I am wondering what Apple will do to rectify this issue

Yup. Having same problems as those good folks down here. Will load then nothing.

My app store will also not load. Everything else is fine. I redownloaded itunes and still nothing.

getting a blank page on apps page on itunes. anybody got any ideas to fix problem ? or is it apples problem ?

Cannot update 14 apps on my iPhone. Enter the CORRECT password (after going through my security questions on my MAC and resetting my password), syncing my phone to my MAC and I STILL am getting "Your Apple ID has been disabled." Emailed Customer Service after having no luck with self-help online OR talking to a rep in person...and have not heard back yet. Very frustrating is an understatement at this time. grrrr

checking in...my account can now update my apps on my iPhone...tood a rep a few days to allow access and also have the "Your Apple ID has been disabled". We're good to go...for now.

sorry, took (I'm typing with a toddler in my lap)

I've downloaded several songs lately, they show up in my libraries and on iPod apps. They're on my iPad, iPhone. When I push play, it shows they're playing but no sound is heard. It's not on mute...when I go to my iTunes and try to play them it skips down several songs, then starts to play an old song I downloaded. Any ideas?????

Downloaded latest update and I cannot access the store.I tunes is losing money. Have not seen a solution to this yet.

frustrated...not able to get downloads from Itunes store, but able to get into account to change credit card info etc...

can't dowmload music from itunes store, but can change credit card info etc..very frustrating!!!!!!

:/
Itunes store not opening....
So far... I think they have lost 10 dollars from me..
And if thats 10 dollars per person...
Just 1000 people... 10,000$ down the drain... Just sayin.

Tried dismissing an app, asked for my password then said my apple id has been disabled! Ugh!

I just bought an Ipod touch a couple of weeks ago and now it won't let me access itunes or apps. It's saying that my Apple ID is disabled. I have reset my password TWICE and it still won't let me do it. This is starting to really upset me. I see that I'm not the only one having this problem. Why can't Apple fix this? People pay this much money for the "i" products and can't even get them to work. Apple needs to do something ASAP

Same problem...tried everything, plz fix!

I am assuming this problem still hasn't been fixed yet?!

I am experiencing this problem and it effing sucks eggs. I'm pissed. You should fix it now because it's not cool.

i have problem. it is down

Awful software! Why can you not activate iPhone 4 in iTunes today? Working for a phone company when you can't sell a phone is pointless. Apple figure out your life. Serious shit from customers today.

I
App store still disabled. Not even sure what ID is now. All
Kinds of problems - even said my birthday was wrong. Help!

Im having a problem with mine and its super annoying!!!!

I couldn't download apps because my 'ID had been disabled for security reasons' so I reset it all at 'iforgot'. There it told me all had been reset, enabled etc but I still get the same disabled MSG when I go to the app store. I've tried to call apple support but the automated service tells me to go to their website which Ive already done and followed all instructions... Think I'll have to go into the store.

My iPhone 4 will not let me download any apps it's telling me I need to have an apple Id but I already have one !! It's saying it's going to send me an email and doesn't
This is really annoying !!
Please help ...

I can connect to iTunes with my password, using my iPhone, but I cannot connect my iPad with the same password. Why?

My name is Sharon Denson and am currently experiencing problems with accessing the app store and updating my apps because my Apple ID/ password is not recognized. Please help!!!

I just got my new iPhone 4S... And was going to download some apps but it keeps giving me the message that my Apple ID has been disabled. I've changed my password 2 times and supposedly enabled my account again through the website on my computer but I'm still getting this message. I've been surfing the internet for around a half hour now but I just keep finding people saying to change the password or that it's a problem on Apple's end. I would appreciate it greatly if someone would find a way to resolve this problem soon.

I can't access apple store via itunes , and my internet connection is very good !!!!!!???? i have tried every thing possible to access but i still get messages from the itunes that i have no internet connection !! but i still have the ability to update the available apps !!!

Yes my apple I'd has been disabled. Tried resetting my pw, now neither of them work and I am still disabled. Please help. There are many games I purchased that have downloads.
Please help.
Candee777

Yes my apple I'd has been disabled. Tried resetting my pw, now neither of them work and I am still disabled. Please help. There are many games I purchased that have downloads.
Please help.
Candee777

Yes my apple I'd has been disabled. Tried resetting my pw, now neither of them work and I am still disabled. Please help. There are many games I purchased that have downloads.
Please help.
Candee777

Yes my apple I'd has been disabled. Tried resetting my pw, now neither of them work and I am still disabled. Please help. There are many games I purchased that have downloads.
Please help.
Candee777

Yes my apple I'd has been disabled. Tried resetting my pw, now neither of them work and I am still disabled. Please help. There are many games I purchased that have downloads.
Please help.
Candee777

Yes my apple I'd has been disabled. Tried resetting my pw, now neither of them work and I am still disabled. Please help. There are many games I purchased that have downloads.
Please help.
Candee777

I think my anti-virus is interferring with 10.5. The following worked for me to get ITunes Store running. As soon as I enable my anti-virus, the store shuts off again.....turn off your anti-virus
click Start
click Programs
click Accessories
right click Command Prompt
type netsh winsock reset
hit Enter
wait for response
restart computer
This a pain, and like I said, only works for me for one use. However, if you want to buy some stuff, it worked for me.
Don't forget to restart your anti-virus :)

oops...forgot something....
right click Command Prompt
then Run as Administrator
Sorry :)

i am persistently gett ing a "your apple id is disabled" where do i go from here ? plzzzz help

Your Apple ID has been disabled. I bought an IPAD2 today and have changed the password x3 because the forums all suggested that solution. Nothing. Each time I try to get an app the same message denies me and simply states "your apple ID has been disabled". Even worse, I have to push the "ok" button. No, Apple, this is not OK. This is poor quality and does not point me to a clear solution. However, one thing is clear: microsoft AND apple are both horrible. I pray that google keeps developing and improving quickly and comes up with competitive devices that do not suck. H.F.J, Apple.

I'm having a similar problem myself. Every time I try updating anything on my iPod touch 4G firmware 4.3.3 it says cannot connect to iTunes store. But I can download apps and access the iTunes store plz help

Im having the same problem as everyone else. itunes store was working until i updated to 10.5 version now all im getting is a blank screen. can any one help me please.

I am having trouble with my Ipod saying my Apple ID is disabled also, even after changing the password. Help!!!

I am having trouble with my Ipod saying my Apple ID is disabled also, even after changing the password. Help!!!

When try to download a free app,it says that I have to review my account information and it doesn't give the "none" option for my paying method..... >:P

I try to download a app it says my apple Id is disabled

I've changed my password three times and still my account is disabled! I went to the apple store at noon a week ago and the soonest appointment I could get for someone to help me was 5 hours later!! I find it hard to believe that phone tech support can't help me with this. But there seems to be no support out there for this problem. Very frustrating and apple is losing money because I cannot download any apps or music.

Ummm why in the hell hasn't this been fixed yet??
I just purchased the Iphone 4S was having a great time till this!!
I thought it was me? Abviously not. So how about you give us (the paying customer) some answer's into why I can't access the Apps store on P.C the blank screen does not help. Probably like the blank look you got right now. Also why has this not been fixed? You have had well over 5 months!!
Kind Regards
Disgruntled Customer

U'r AppleID has disabled it coz u buy itunes credits gift is illegal..
U can't do anything.. Just give up..

I have the same damn problem. I'm trying to reset my password but I can't even do that: I'm not receiving the reset email.

I've got a problem updating my app's and downloadings,when I entre my Apple ID password ,it says password in correct/in-correct accounts.Im sure it's my correct passwords that I've entered.can someone help me please.thankyou

I have 30 updates on my iPod touch and everytime I try and update them I put my password in and it says apple Id has been disabled,so I've changed my password 7 times and it's still not working! my Facebook app needs updating desperately as my chat and news feed has stopped working. PLEASE HELP

I can't buy anything from the apple apps store on my ipod touch and it's really starting to irk me I was able to buy stuff yesterday but when i tried to download something today it wouldn't even respond please help!!!!!

still have the same problem

my itunes says disabled. very very very unhappy please fix it.

i changed every detail about my apple id and its still disabled!

Does anyone think it could be down because it's been hacked? I just saw on the news about the group "Anonymous" who had just recently hacked something and stole ppl's credit card numbers to make donations to charity. With everyone saying it's asking them for their password and credit card info, I would watch out before I'd put in the credit info because they seem pretty smart. Smart enough to hack a lot of stuff out there! Hopefully it'll get fixed soon cuz I just got the 4s and would like do downloaad apps. Everyone stay aware if it keeps asking you for your info cuz it may be used to charge stuff to your account.

I ran into the same issue. The apple support team was able to assist me in updating my account but when I go to update apps, I receive the same error as before. I will let you all know what I hear back from the support team.

Wow at home chilling when I decided this game is worth the upgrade and it tells me disabled. Youre losing a lot of money and dissatisfied customers get it together apple. Was no one as smart as Mr. Apple.

January 29th iTunes refuses to open and has been this way for three days now. Cannot find anywhere where I might even be able to sign in so . . . . . live with it I guess - unless someone has a solution?

why does my Apple ipod touch shows "apple id disabled"????? i am tired of this.. this happens with me in every 3 month's interval.
what should i do??

Have not been able to update any apps or buy new ones for about 36 hrs now. Just get message "cannot connect to iTunes". My son has an iPod and he is getting the same message. Not impressed!

Not working in Argentina (Buenos Aires), you can browse but cant buy anything..

I cant download anything from the app store on my 4S but I can on my 4. Is anyone else having issues with not being able to download apps?

Every time I try to purchase something from either the app store or just the regular iTunes store, it always tells me my apple ID is disabled. I've changed my password so many times and it still doesn't work! I'm so aggravated and getting really annoyed!

Mines saying my apple ID has been disabled. Why though?

I have been having this problem for the last several days. Looks like has been going on for a very long time.

itunes and the app store are down for me. The app store says "unable to connect" when I type my password in and the iTunes store will not even load. My internet connection is fine.

Ok ok ok. My mum even went like :O after watching this. 

I'm also having this issue, ugh! Just got this thing and it's got bugs to work out. Hope they get it fixed quick!

I am having the same problem and I contacted apple and they said it was chargeback and I didn't buy anything except for a 99 cent app. My mom said that there was charges on her credit card and she cancelled it and I can't download any apps AT ALL I am ticked off

What kind of glue do I use to reglue it? I have the digitizer preassebled for the 2nd gen but I have a 1st gen with only the digitizer replacement

Its telling me that my apple ID is disabled, I have no idea what to do. Any Advice?

At this time we do not have any upgrades planned, but if that changes we will post information as soon as it becomes available.

I've been having the apple id has been disabled problem for a month , its very frustrating please HELP!! 

Recovery fix inside Redsn0w's Extra's menu also does the trick usually

I am wondering if everyone is having this notification - tried to update my apps and download one tonight and it said my password was disabled - same thing happened earlier tonight to my parents - afraid that hackers may get info if I go through the promos to change it

I'm extremely impressed with your writing skills as well as with the layout in your blog. Is that this a paid subject or did you customize it yourself? Anyway stay up the excellent quality writing, it is uncommon to peer a nice weblog like this one nowadays..

hey there and thanks for your information ? I've definitely picked up anything new from proper here. I did on the other hand experience some technical points the use of this website, since I skilled to reload the website many instances previous to I could get it to load properly. I had been pondering if your web hosting is OK? Now not that I'm complaining, however sluggish loading circumstances times will very frequently have an effect on your placement in google and could injury your quality score if advertising and marketing with Adwords. Anyway I'm including this RSS to my e-mail and could look out for a lot extra of your respective fascinating content. Make sure you update this once more very soon..

Magnificent goods from you, man. I've understand your stuff previous to and you're just too magnificent. I actually like what you've acquired here, really like what you are stating and the way in which you say it. You make it enjoyable and you still take care of to keep it sensible. I cant wait to read far more from you. This is really a terrific web site.
My blog ... Address Book Conversion

Attractive section of content. I simply stumbled upon your website and in accession capital to assert that I acquire actually enjoyed account your blog posts. Any way I'll be subscribing on your augment or even I fulfillment you get right of entry to constantly rapidly.

Simply wish to say your article is as surprising. The clearness to your submit is simply nice and that i can suppose you are an expert on this subject. Fine with your permission allow me to grab your feed to stay updated with coming near near post. Thanks 1,000,000 and please continue the rewarding work.
Get the best of iMore in in your inbox, every day!
Thank you for signing up to iMore. You will receive a verification email shortly.
There was a problem. Please refresh the page and try again.