iTunes Match now available in 19 more countries, brings total number of supported countries to 37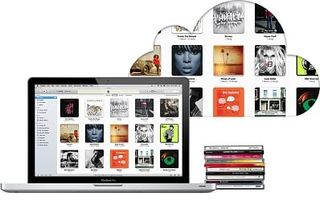 Apple's iTunes Match service has now expanded to a total of 37 countries. The service initially launched in the United States in November of last year and has slowly rolled out to various countries internationally since then. While Latin American areas already had iTunes in the cloud, iTunes Match was still not enabled but with the latest roll out both services are now offered in Argentina, Bolivia, Chile, Colombia, Costa Rica, Dominican Republic, Ecuador, El Salvador, Estonia, Guatemala, Honduras, Latvia, Lithuania, Netherlands, Nicaragua, Panama, Paraguay, Peru, and Venezuela.
Apple had a little bit of a rough start with iTunes Match but it appears things are running a whole lot smoother now for them. If you're looking to learn more about iTunes Match, be sure to check out all our previous coverage.
Source: Apple (opens in new tab) via MacRumors
Editor-at-Large at Mobile Nations, gadget junkie, energy drinker, ranter.
Dammit.. when will it come to Norway?

Hi guys,Just came across your scaodpt. I too am a fellow geek trying to lose some weight. I was 302 at my heaviest and lately I've been floating around the 240s.I'm a java/web guy in Kansas City.I just listened to episode 45.1. You talked about how long you were wearing your shoes. I've started tracking how many miles I put on my shoes. Other runners I talk to usually switch between 500 and 600. I've found that I need to switch around 400 miles, probably because of my weight. I pay attention to the insole and the bottom of the shoe.2. I've been paying attention to the barefoot movement. The argument is that shoes actually allow your body to use less muscles which can be bad in the long run. Some barefooters say that since going barefoot, they have improved posture and less injuries. I'm curious to know your take on this.
Thank you for signing up to iMore. You will receive a verification email shortly.
There was a problem. Please refresh the page and try again.